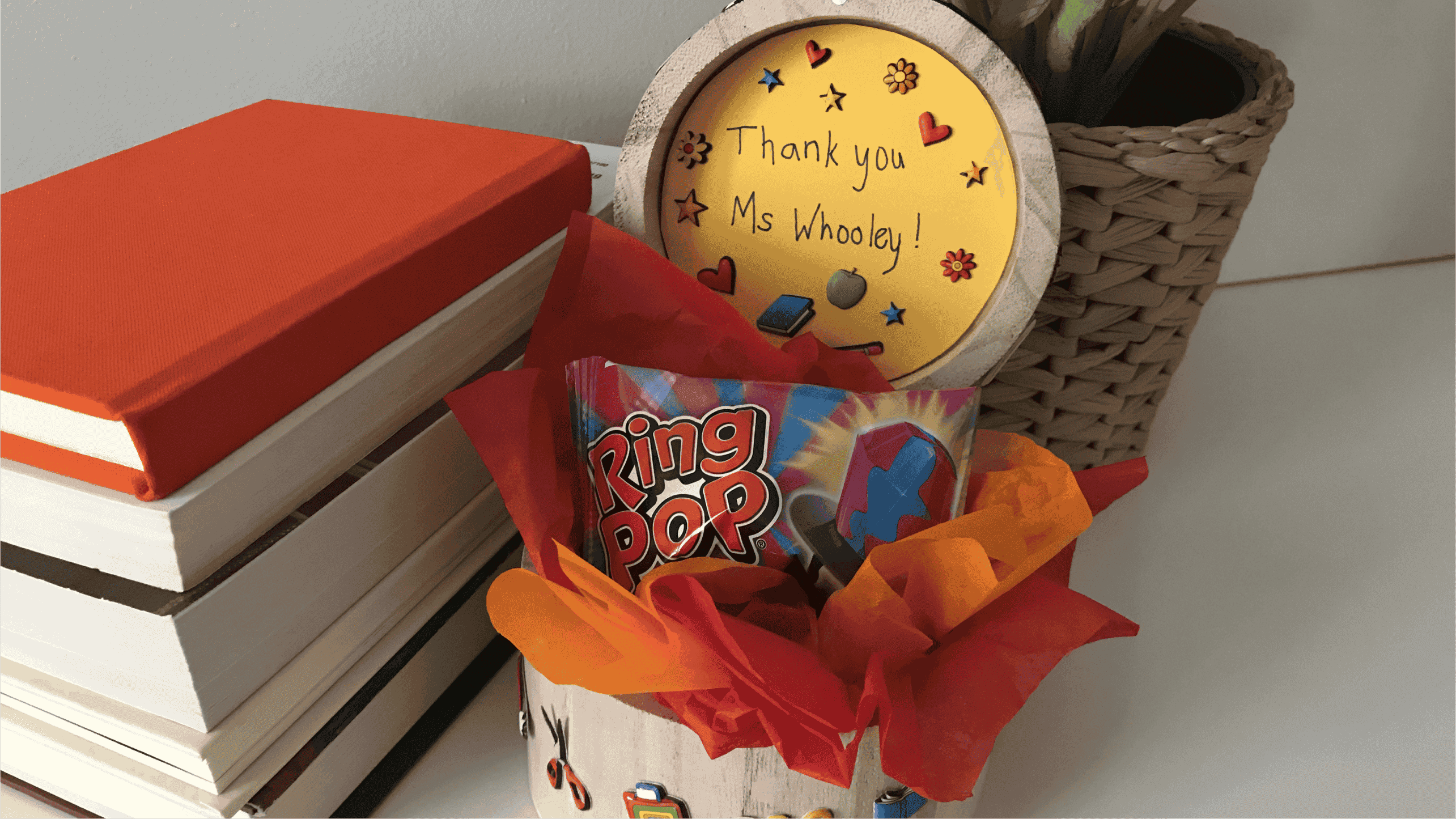 Ring Pop® Back-to-School Teacher Appreciation Box
Hi friends! Hi teachers! And hello parents!
Summer may be in full force for now, but before you know it we will be gathering up those supplies and jumping right back into the swing of things for the first day of school. We should be showing the teacher/parents in our lives we love and care about them with a small token of our appreciation. Today, we will create that small token together! A fun project I like to call the "Ring in the school year box."
When someone proposes to their spouse, they open the box with the ring and ask, "Will you marry me?" But with the "Ring in the school year box," your little one will open up the box with a Ring Pop inside and ask the question, "Will you be my teacher?" A super fun way to start off the school year, and a playful token to show the teachers/parents how much you care. So, let's get started!
Thank you @missporsha for this wonderful timely activity!
Everything You'll Need:
A small box
Markers
School-themed stickers
Construction paper
Tissue paper
Glue
Scissors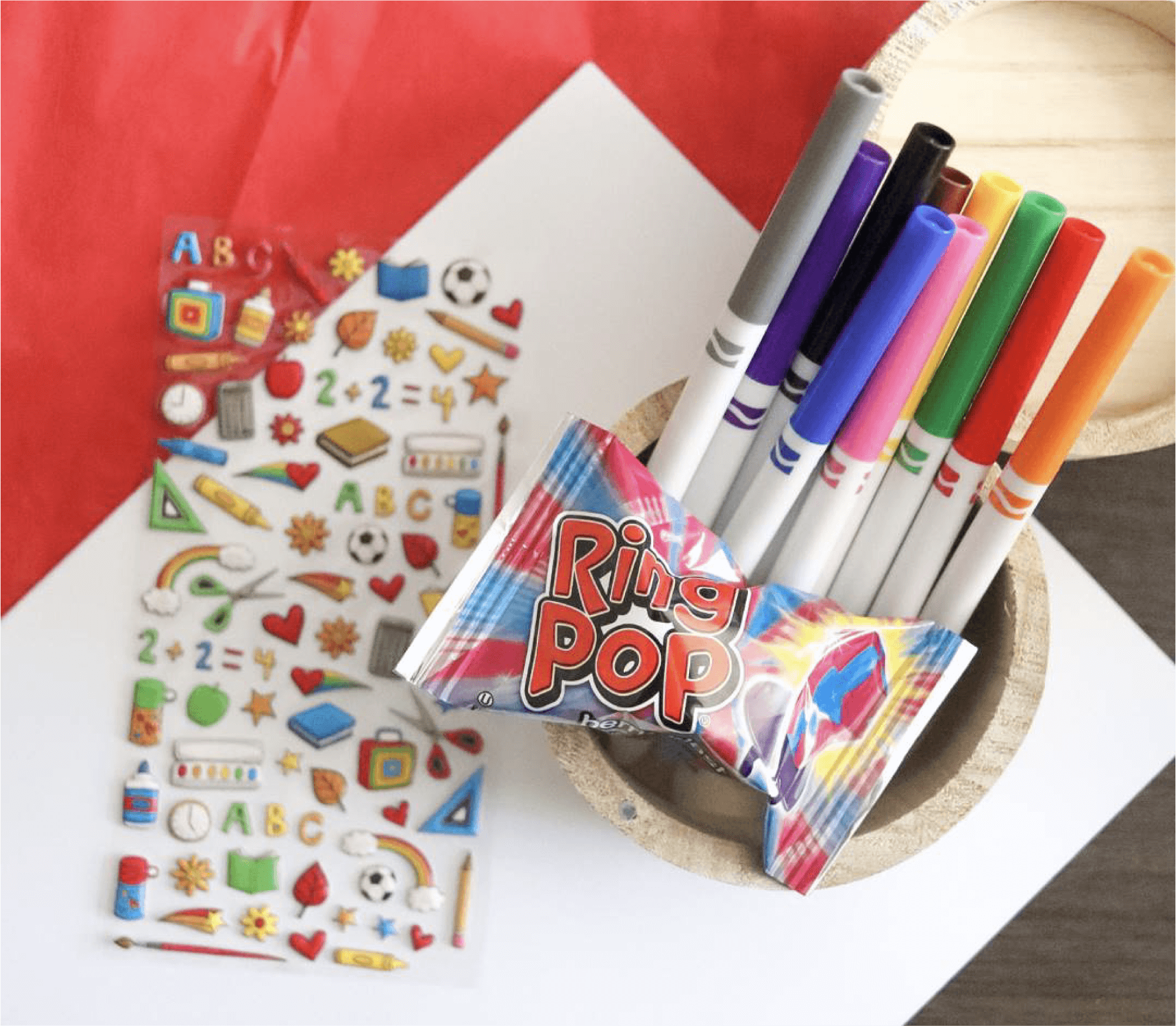 Step 1:
Take your small box and school-themed stickers and start decorating around the outside only (do not decorate the top). I found these cute stickers at my local craft store.
Step 2:
With the help of an adult, have your little one write something fun along the lines of "Hello Mr./Mrs. teacher's name" or "Hello mom/dad" on the top of their box.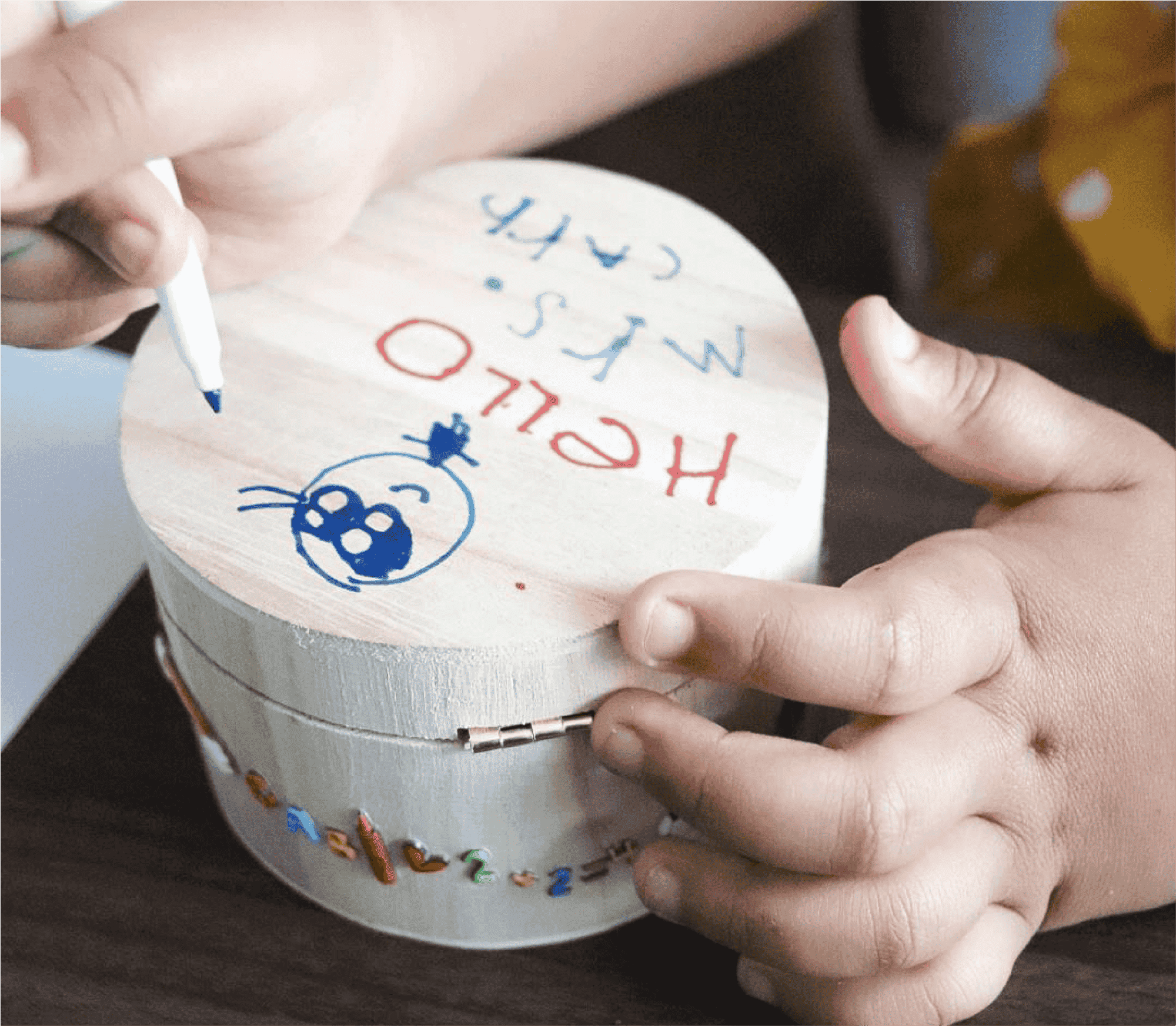 Step 3: Take your construction paper and cut out a small piece of the shape of your box. For example, our box is a circle, so we cut out a circle. We made sure the circle fit right in the inside of our box. See the photo below.

Step 4: Take your marker and write "Will you be my teacher?" If you have enough space, add "Sincerely, student's name". Once done, glue paper in the box and let dry.

Step 5: Add your tissue paper and insert Ring Pop! We used the Berry Blast flavored Ring Pop.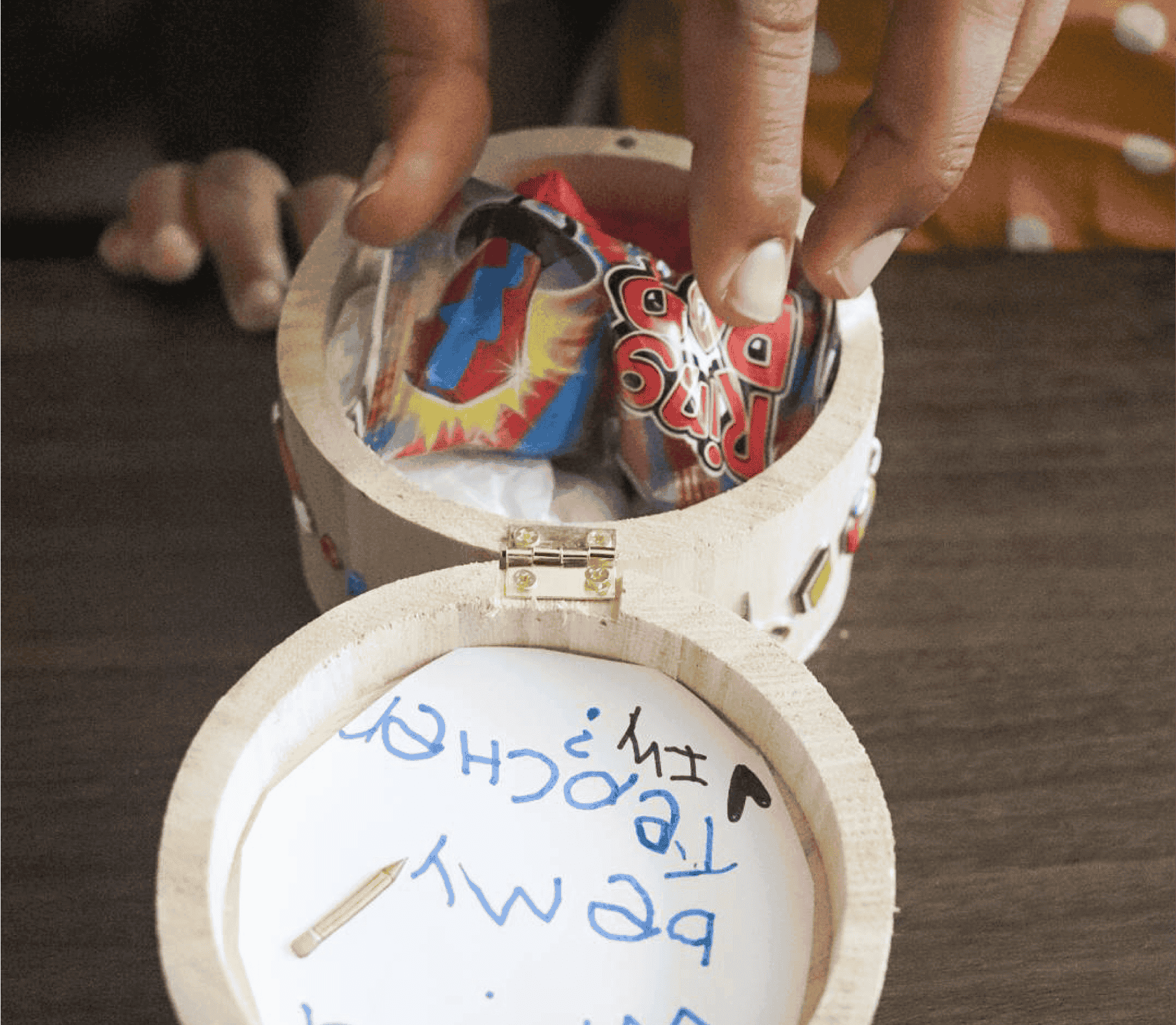 You are done! You have just created one awesome gift for your teacher/parent to enjoy and feel appreciated. Ring Pop makes starting school sweeter and definitely makes it delicious, too. I hope you and your little one has the best time creating their box and I hope they have a great school year ahead!
Share your back to school fun with Ring Pop® with #RingPopPartyStarters!