Festive Ring Pop® Entry
Make the holidays special with some sweet entry decor. It adds the perfect dash of holiday flavor when you step into your home. So, get inspired and create a candyland holiday haven with Ring Pop for an extra sweet afternoon activity with your kids!
Thank you @malloryleerichardson
Everything you'll need:
Ring Pop 20 Count Party Pack
Console table (any countertop area will also work)
Beads or garland
Adhesive tab hooks (for hanging garland)
White vases
Vase filler (faux christmas floral)
Seasonal decor like gingerbread houses, mini trees, etc.
Mini faux tree
LED Lights
Mini tree skirt
Decorative bowls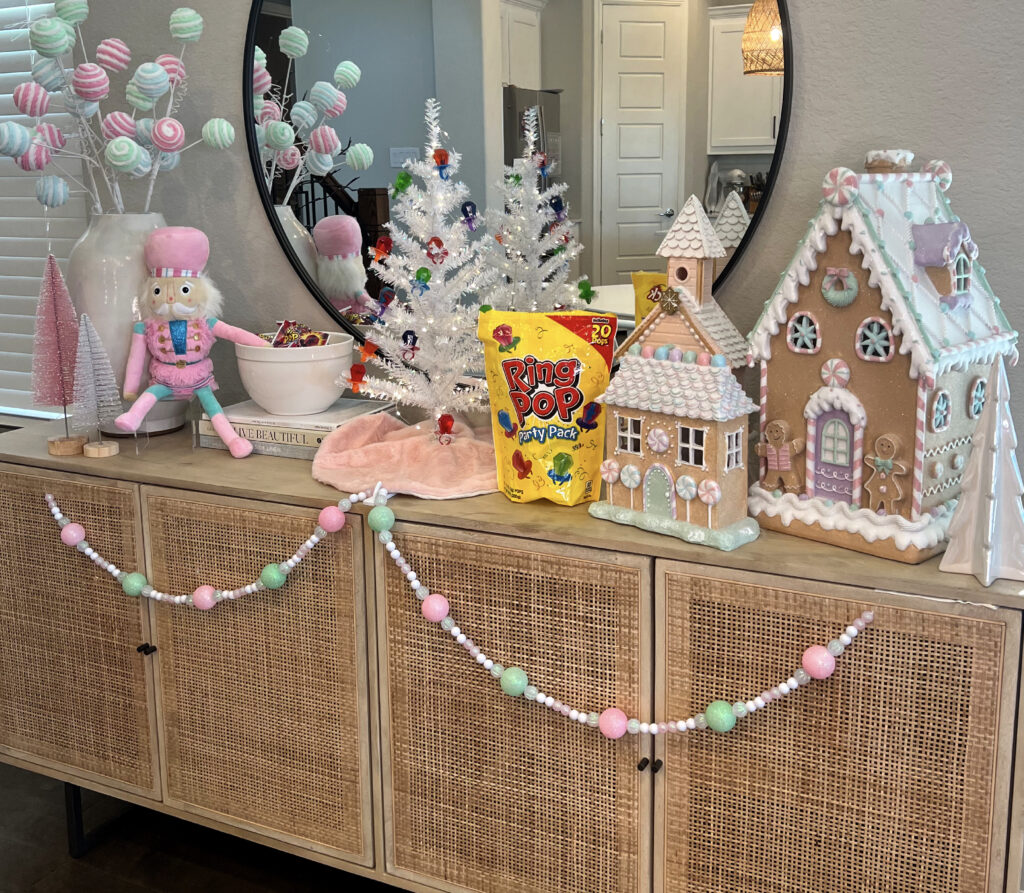 Putting it all together is easy! Start with the beads or garland. Hang them from your console table or counter with adhesive tabs. Then fill vases with bright, festive filler, and fill in the open areas with gingerbread houses, and mini trees.
As the centerpiece add the mini faux tree, decorated with mini LED lights. Then adorn the tree with unwrapped Ring Pop, hanging them from branches with the ring opening. Add the tree skirt for the finishing touch.
Finally, pop open the Ring Pop Party Pack, and scatter the wrapped Ring Pop lollipops in bowls and around the table to enjoy!
This festive Ring Pop entry is sure to add a bright and colorful decor to your home.
Catch more details on this fun craft by joining decor creator @malloryleerichardson for a behind the scenes look.