Giant Ring Pop® Ker-Pow Game
Want to make your next birthday party even sweeter? Try making this larger-than-life Ring Pop version of Kerplunk® with your family. The best part of this gemtastic game is that the Ring Pop game pieces can double as sweet party favors for everyone.
Everything you'll need:
Tomato Cage
Wire Fence
Zip Ties
Tray
Doles or Poles
Spray Paint (optional)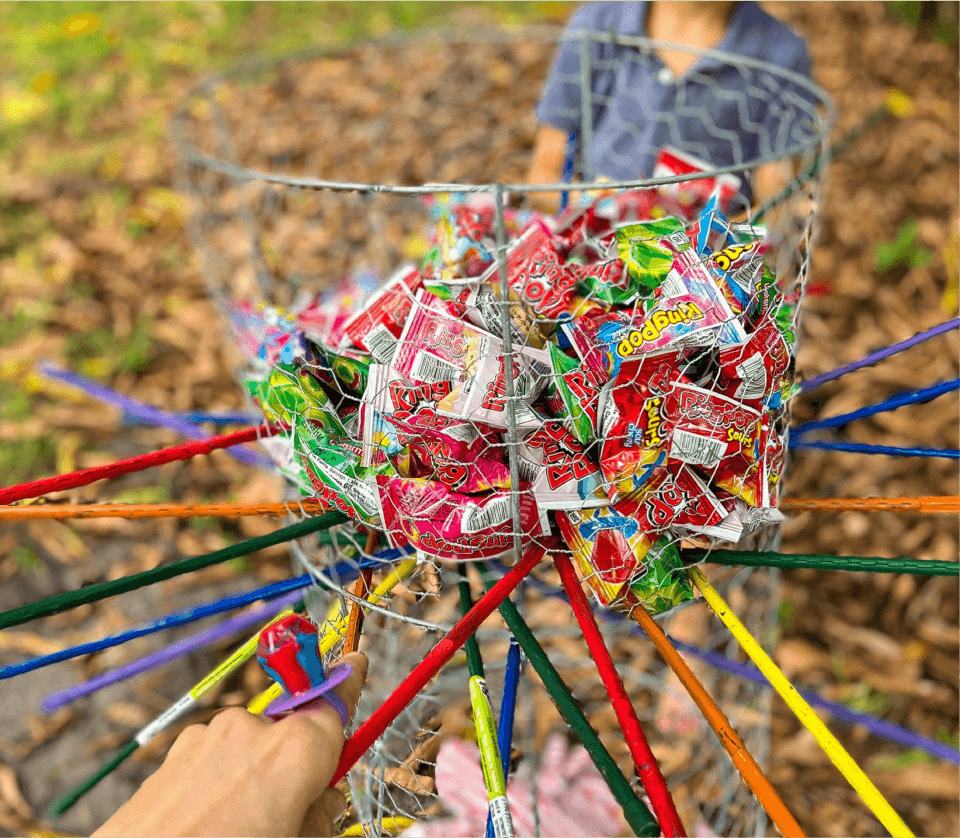 Here are the easy steps:
**this craft should be made with an adult only
Step 1:
Position a tomato cage in the ground, firmly pushing down to keep it in place.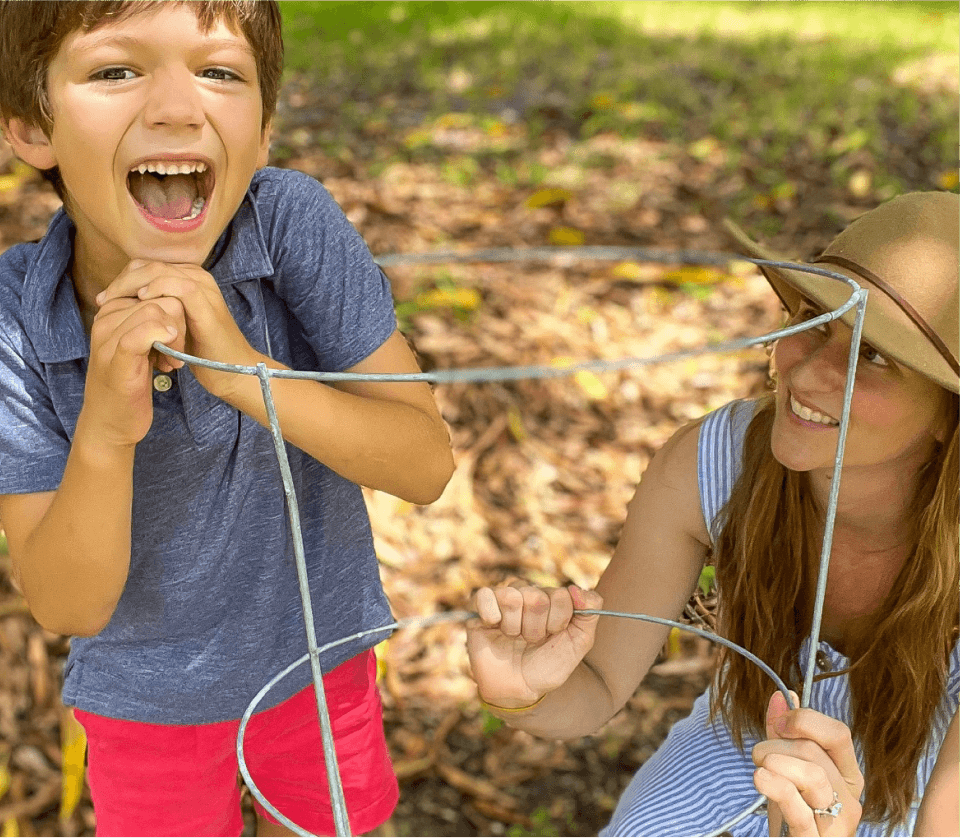 Step 2: Parents, wrap a wire fence around the tomato cage and secure it using zip ties.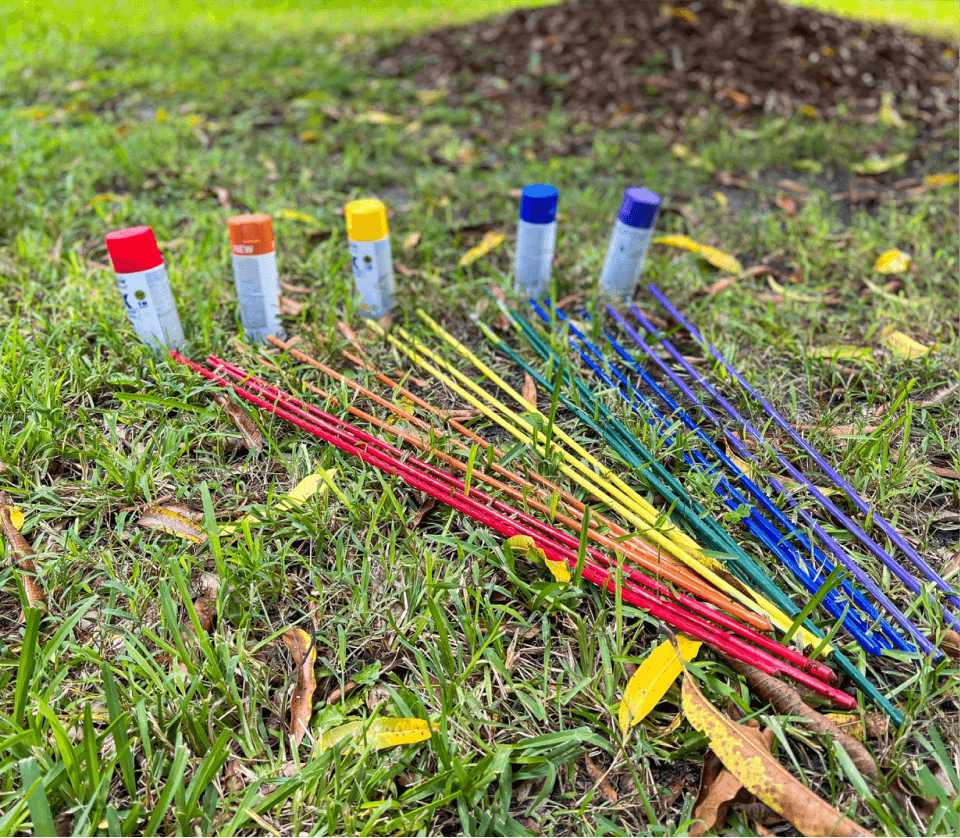 Step 3: Next, and some fun to your poles (or wooden doles) by spray painting them in bright colors.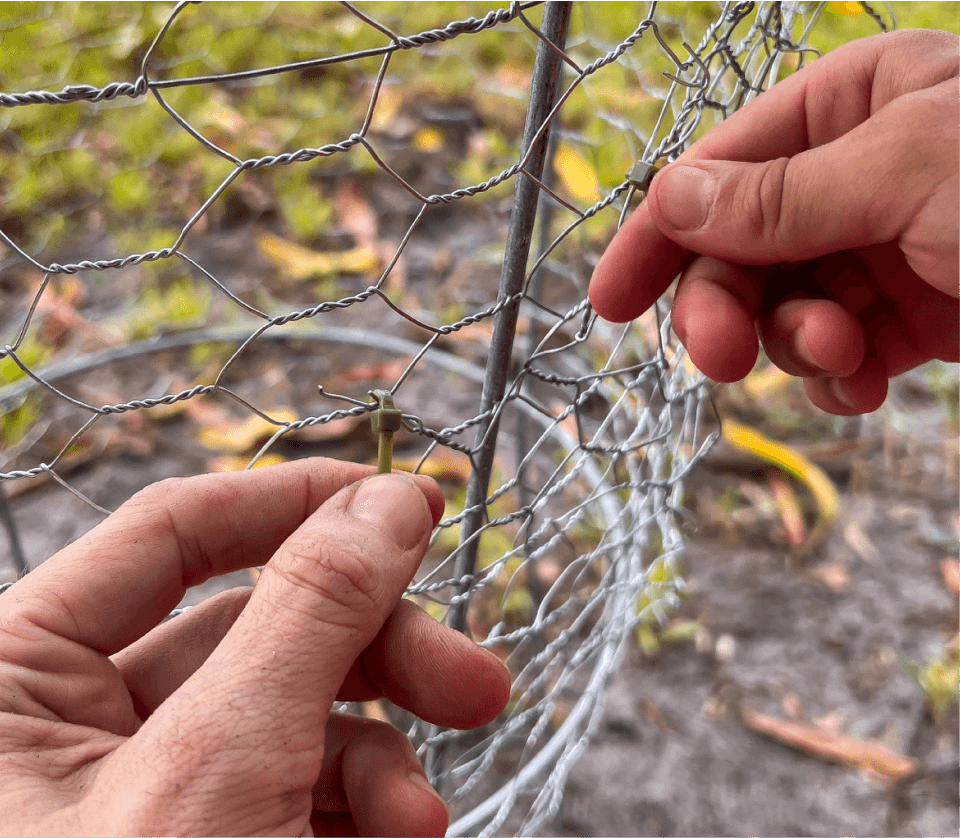 Step 4: Then, have the whole family get in on the fun by placing the poles through the holes in the wire fence in criss cross formations.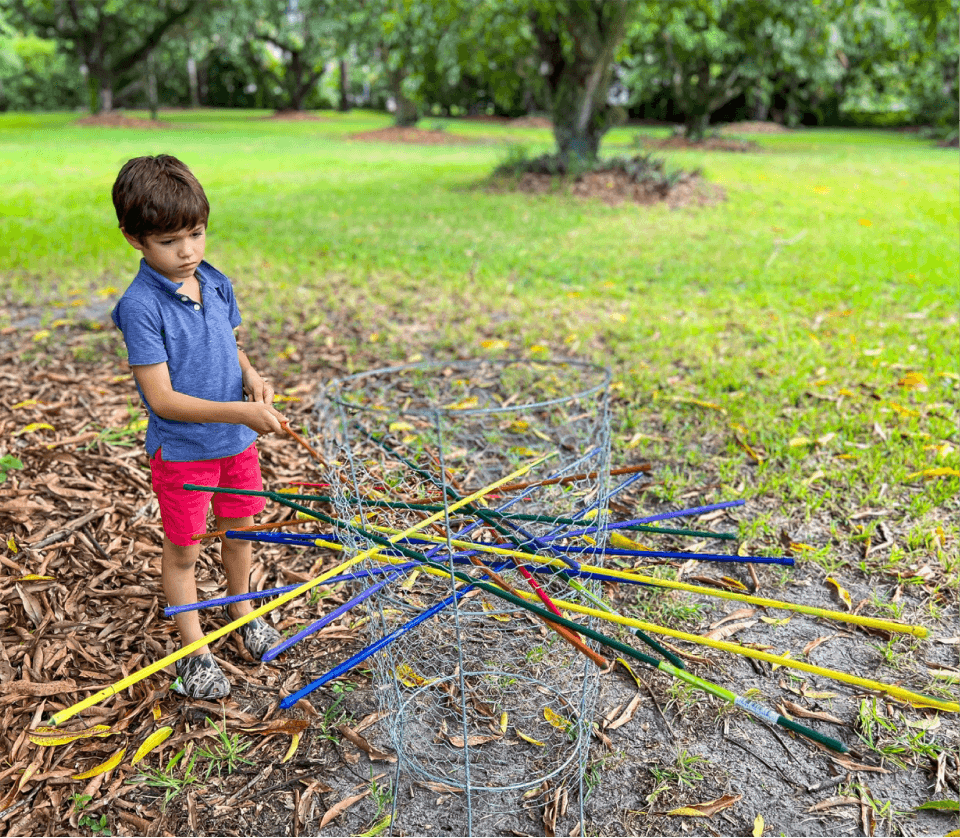 Step 5: Place a tray at the bottom of the tomato cage.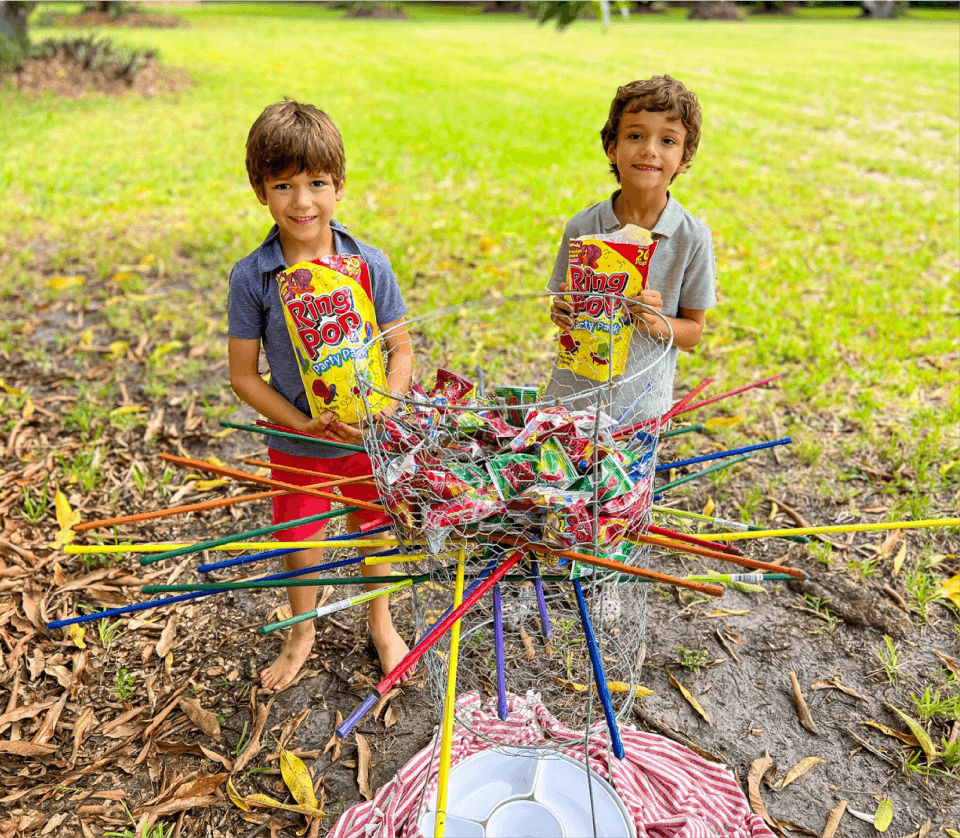 Step 6: Finally, scatter wrapped Ring pop Lollipops on top of the poles, and you are ready to play!
HOW TO PLAY RING POP KAPOW
Each player picks a section of the tray.
Then players take turns pulling the poles out of the wire, one at a time.
Once all the Ring Pop Lollipops have dropped, whoever has the least amount in their section, is the winner.
The winner, and everyone else, gets to pick their favorite flavor o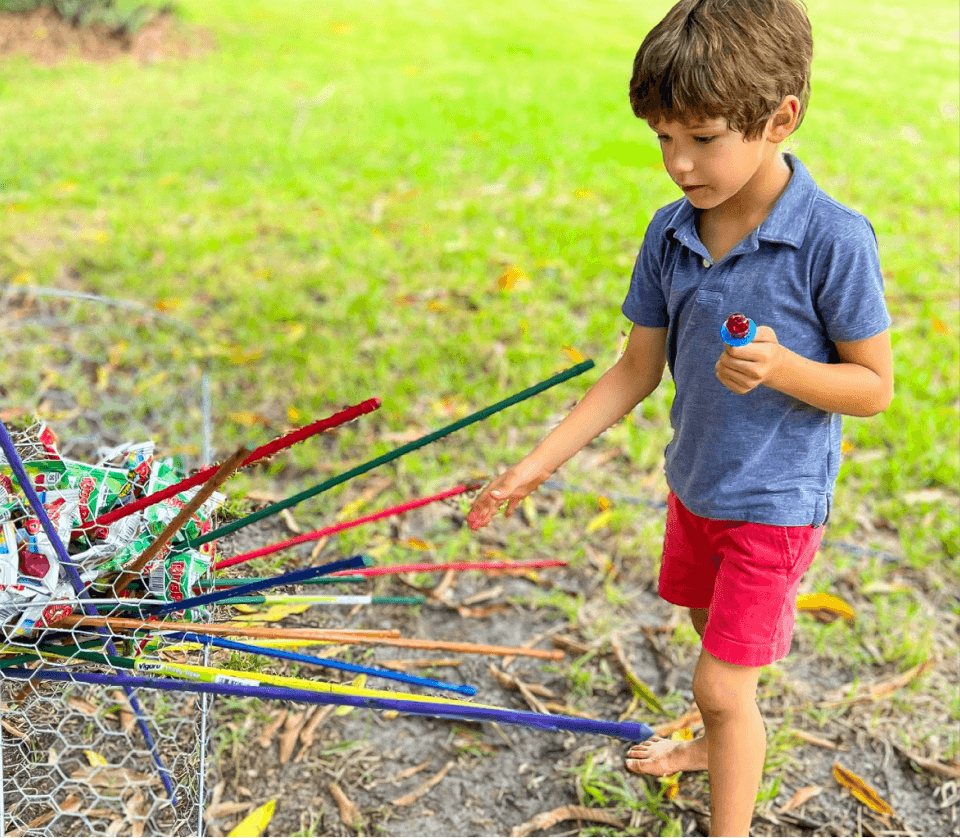 Catch more details on this fun craft by joining craft creator @ https://www.instagram.com/7daysofplay/ for a behind the scenes look.
Share your Birthday Fun with Ring Pop® with #RingPopPartyStarters!