Ring Pop® Holiday Garland
How we love the holidays, let us count the ways! We love the get-togethers with family and friends and the sweetness of the season. We also really love the decor! So, inspired by everything shiny, glowing, and colorful, we created a Ring Pop® Holiday Garland. It's such a festive craft to do with your kids, and easy to put together!
And check out our video at the top of the page!
Everything you'll need:
Ring Pop® Holiday Frame Printable Sheet
Metallic Tinsel Garland
Small Gold Clothespins
Glitter Foam Shapes Snowflakes (or any other seasonal design you like)
Crayons, markers, glitter pens
Scissors
Ruler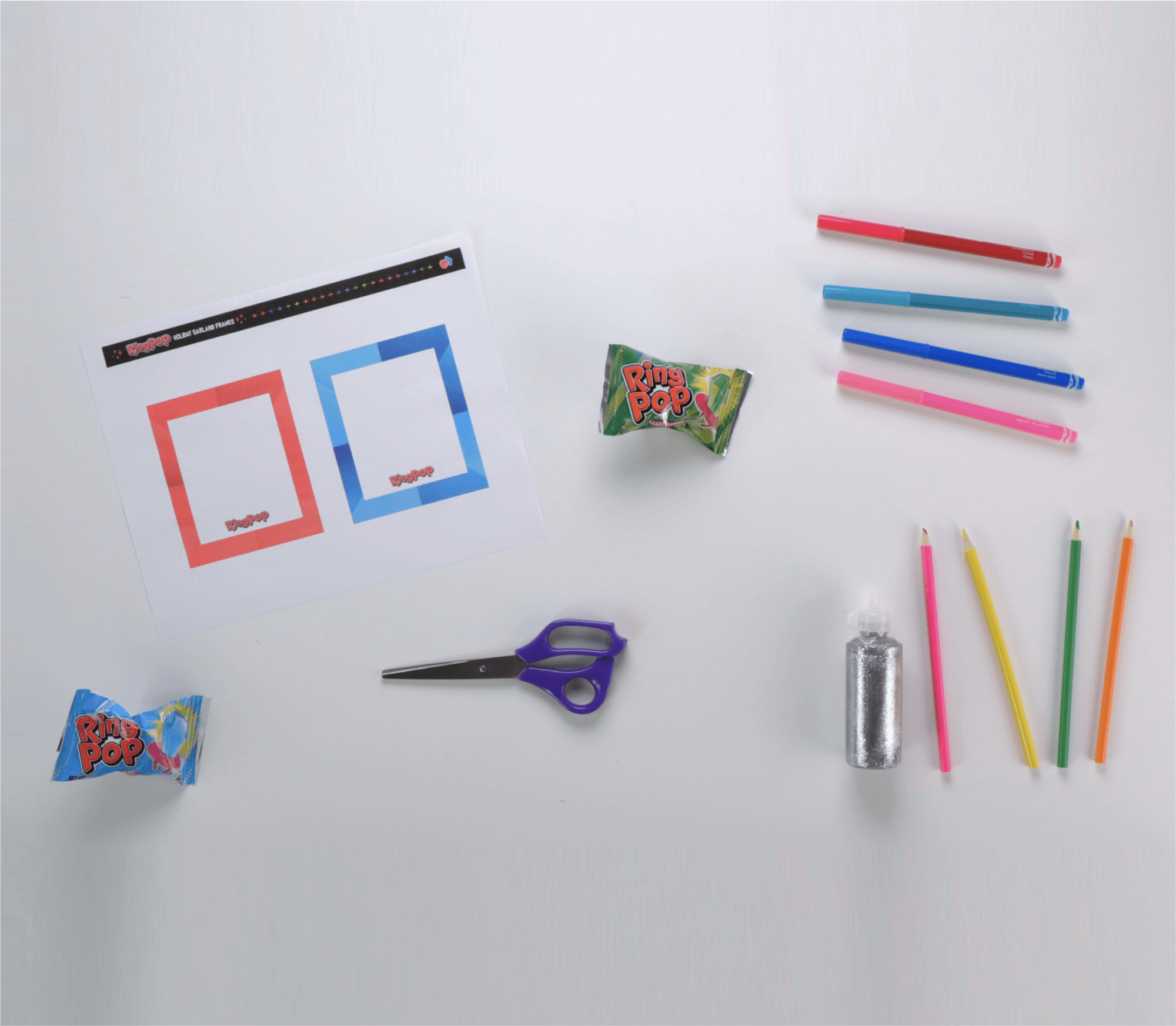 Step 1: Download and print our Holiday Frames Printable from LINK HERE.
Step 2: Give each kid a Printable and have them cut out the two frames on the page.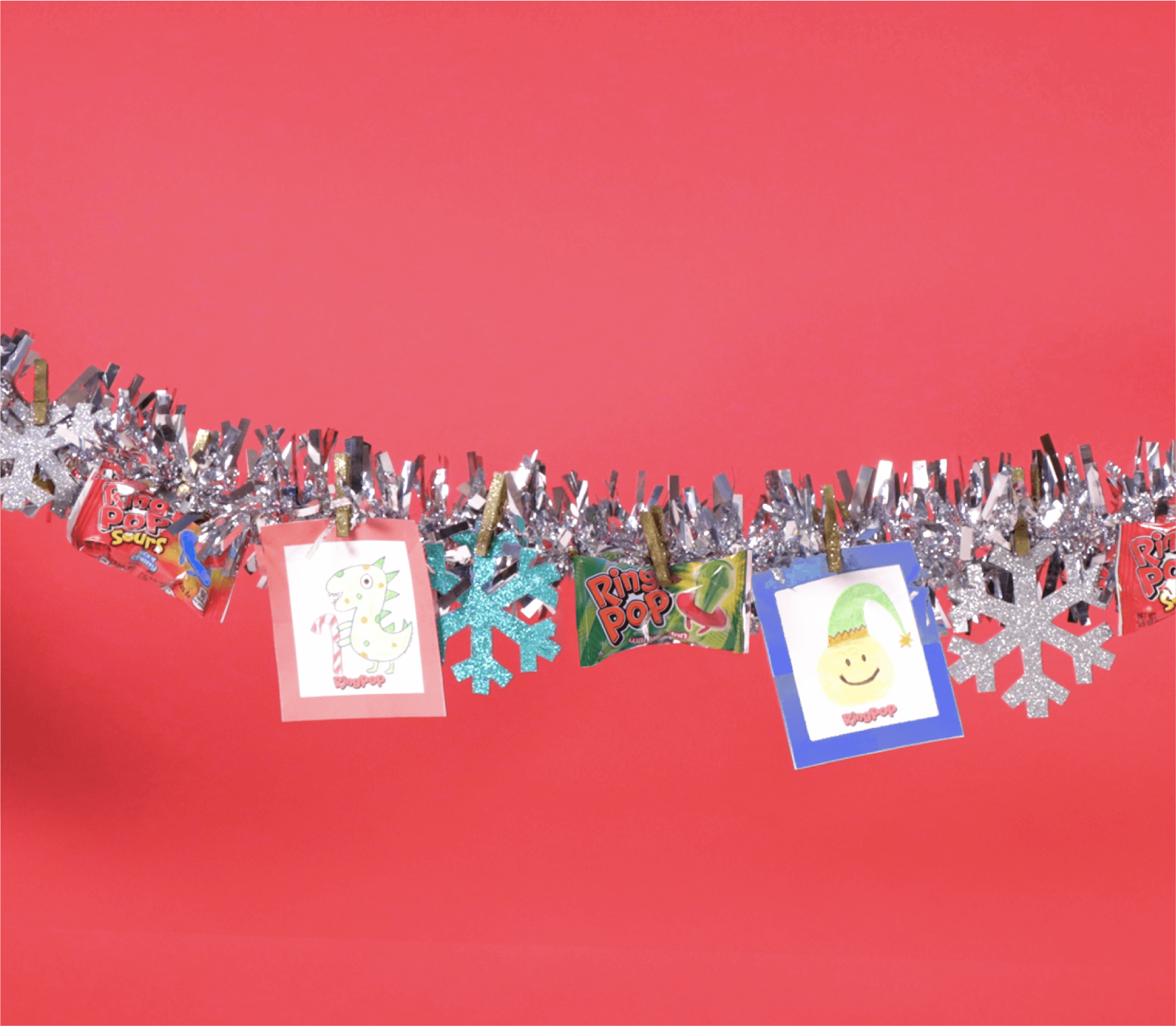 Step 3: After that your kids can color and decorate them. We love using crayons, markers and glitter pens to give everything a bit more shine (we can't get enough this time of year!).
Step 4: Inside the frames, encourage your kids to draw holiday pictures, write their holiday wishes and share their favorite holiday moments. It's such a nice way to capture and celebrate all their sweet holiday memories.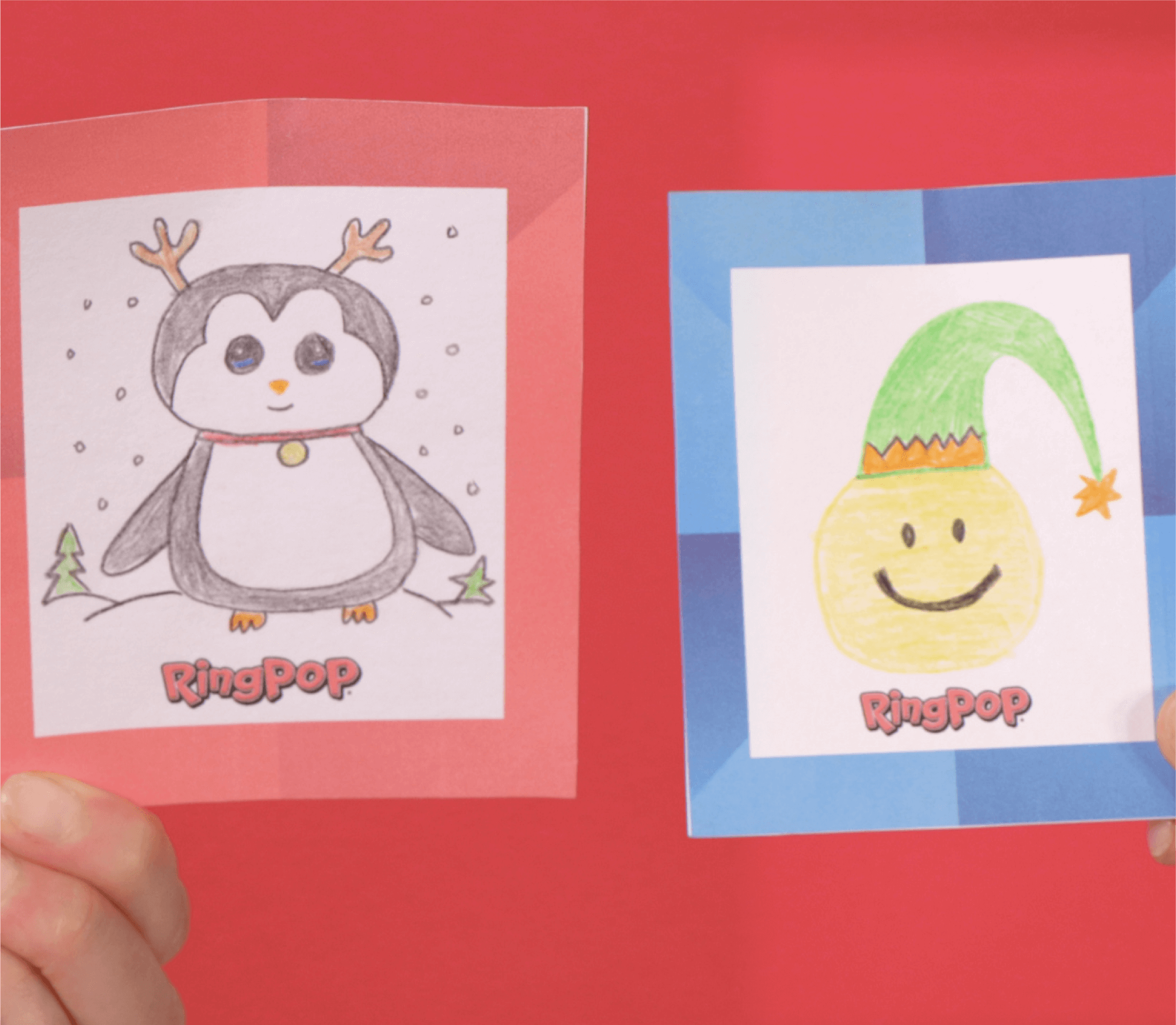 Step 5: When everyone has colored and decorated their frames, grab the garland. Lay it out on the table and measure and cut 4 feet.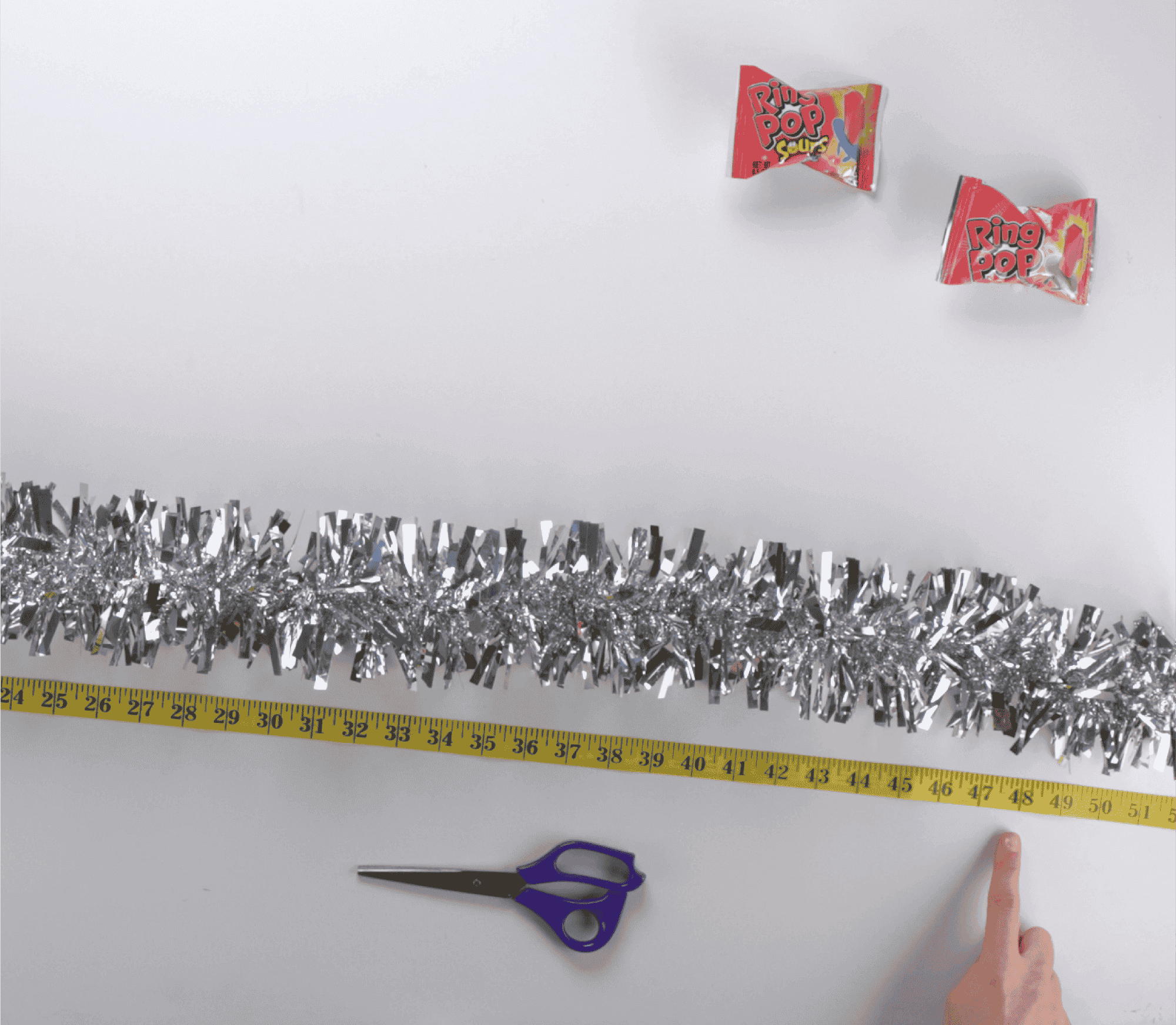 Step 6: Then grab the clothespins, Ring Pop packs, and foam shapes because it's hang time!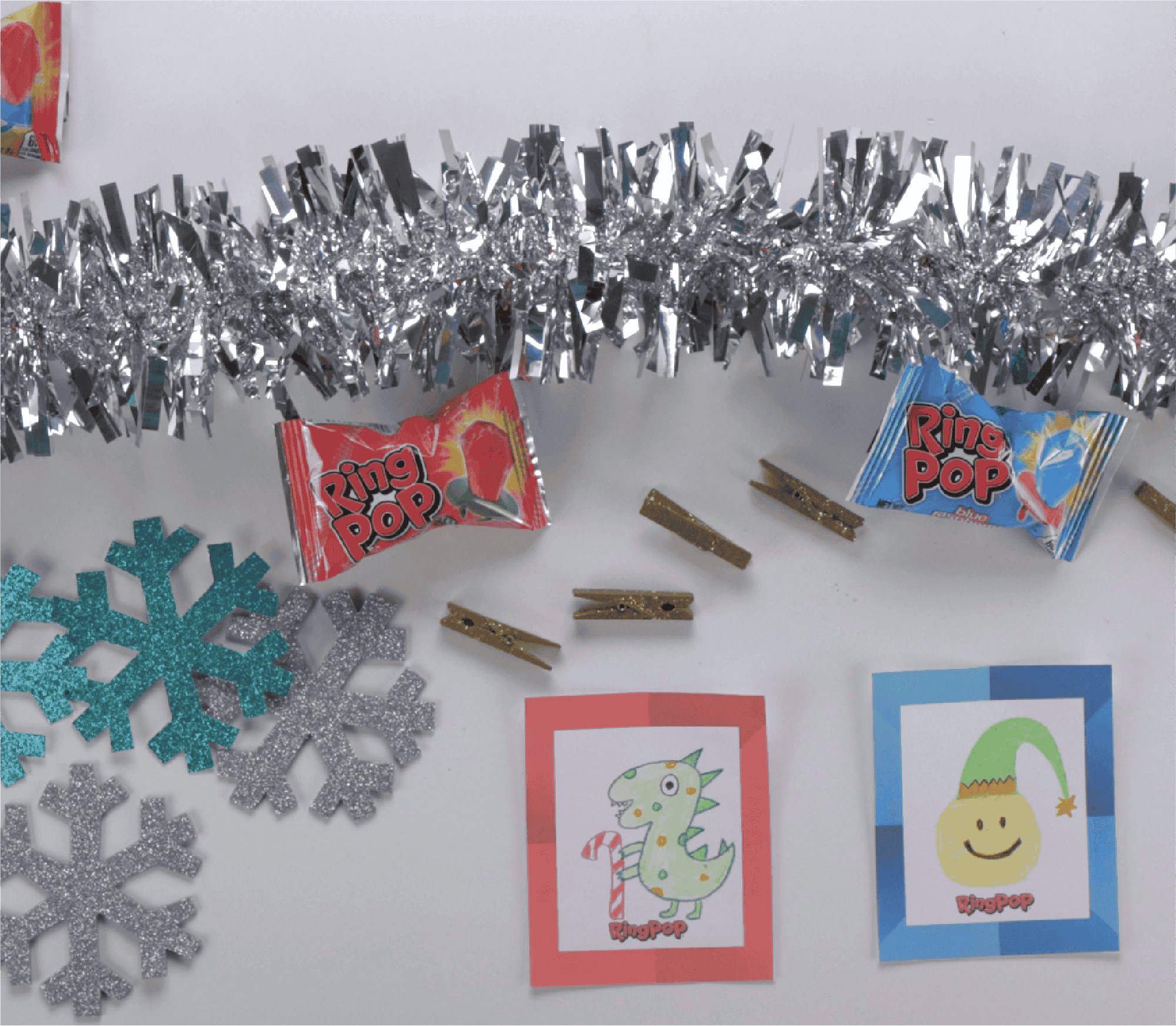 Step 7: With the clothespins, your kids can clip their frames, their favorite Ring Pop flavors and the seasonal foam shapes to the garland. We like alternating the frames, foam shapes and Ring Pop for a uniform look. But how ever your kids choose to do it, it's going to look great!
Step 8: Then hang or drape the garland, and enjoy!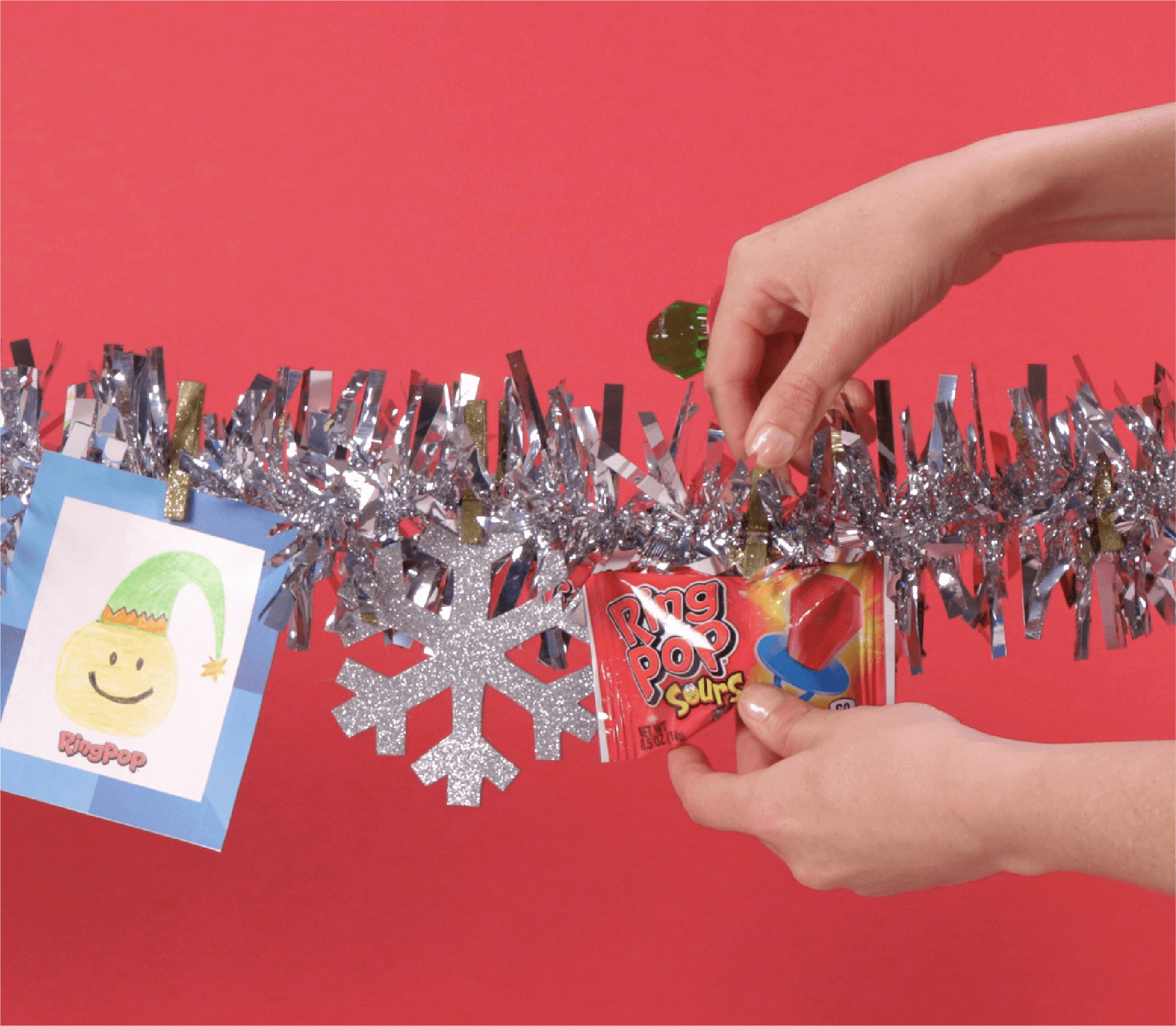 How sweet is this Ring Pop Holiday Garland? It's such a nice way to celebrate the holidays with your kids. We hope you all enjoy this one!
Share your Ring Pop Class Holiday Garland fun with Ring Pop® with #RingPopPartyStarters!