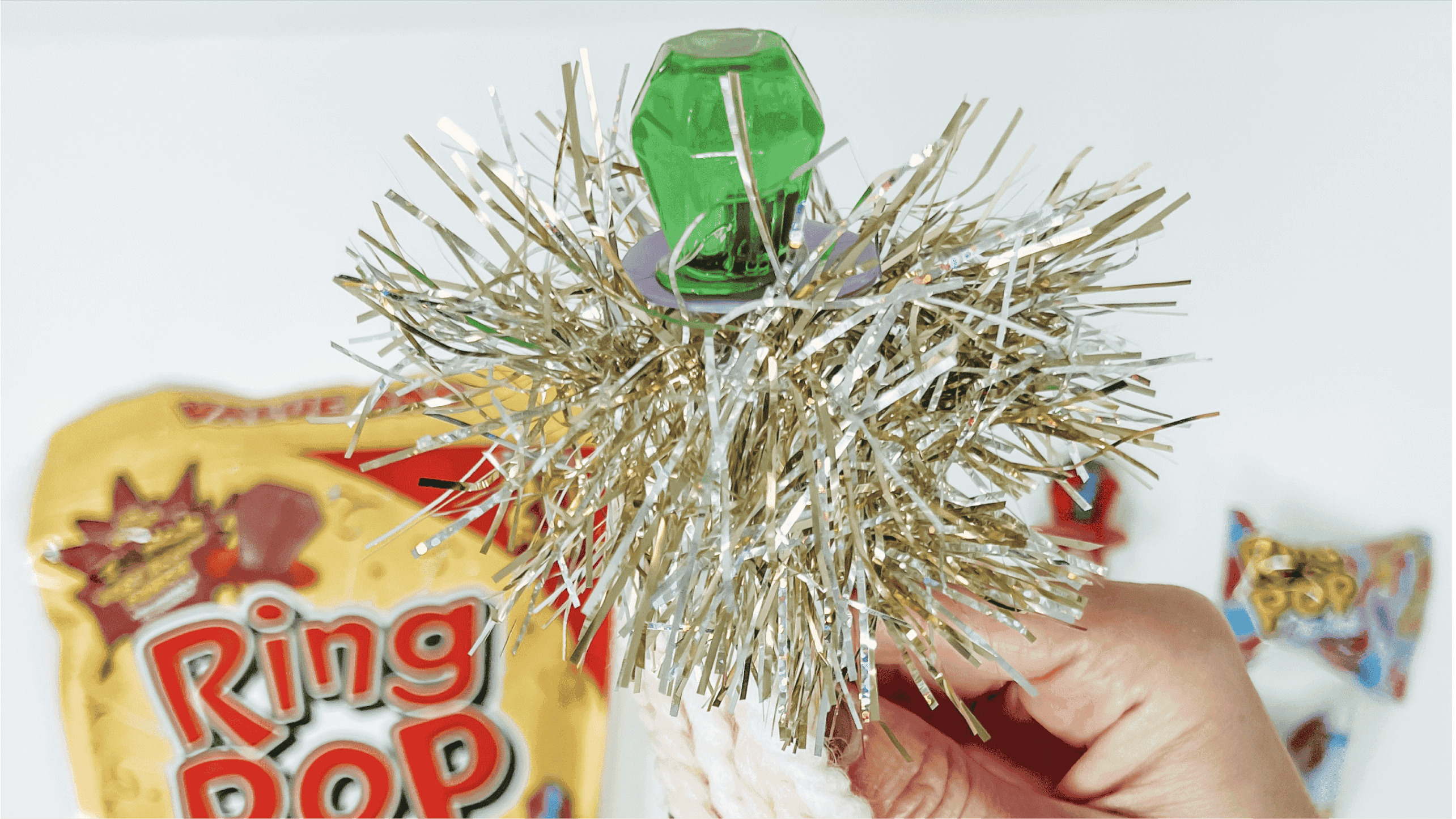 Magical Winter Wand
Hangouts are better with Ring Pop®, especially when you want to ring in a celebration! Here's a great idea the whole family will love, a Magical Winter Wand! It's a perfect way to celebrate NYE, but is also a great back-pocket craft to have around for dull afternoons, or for indoor entertainment on a cold day. Fun and easy to put together, it's a sparkly way to celebrate together! Even better, this festive craft can be made in two easy steps outlined below!
Thank you @mimimarkoblog for the creative idea!
Everything You'll Need:
Glue Gun with extra glue sticks
Festive paper straws (1 for each person)
Two 12 inch strands of yarn (per wand)
5 inch strand of Tinsel (one per wand)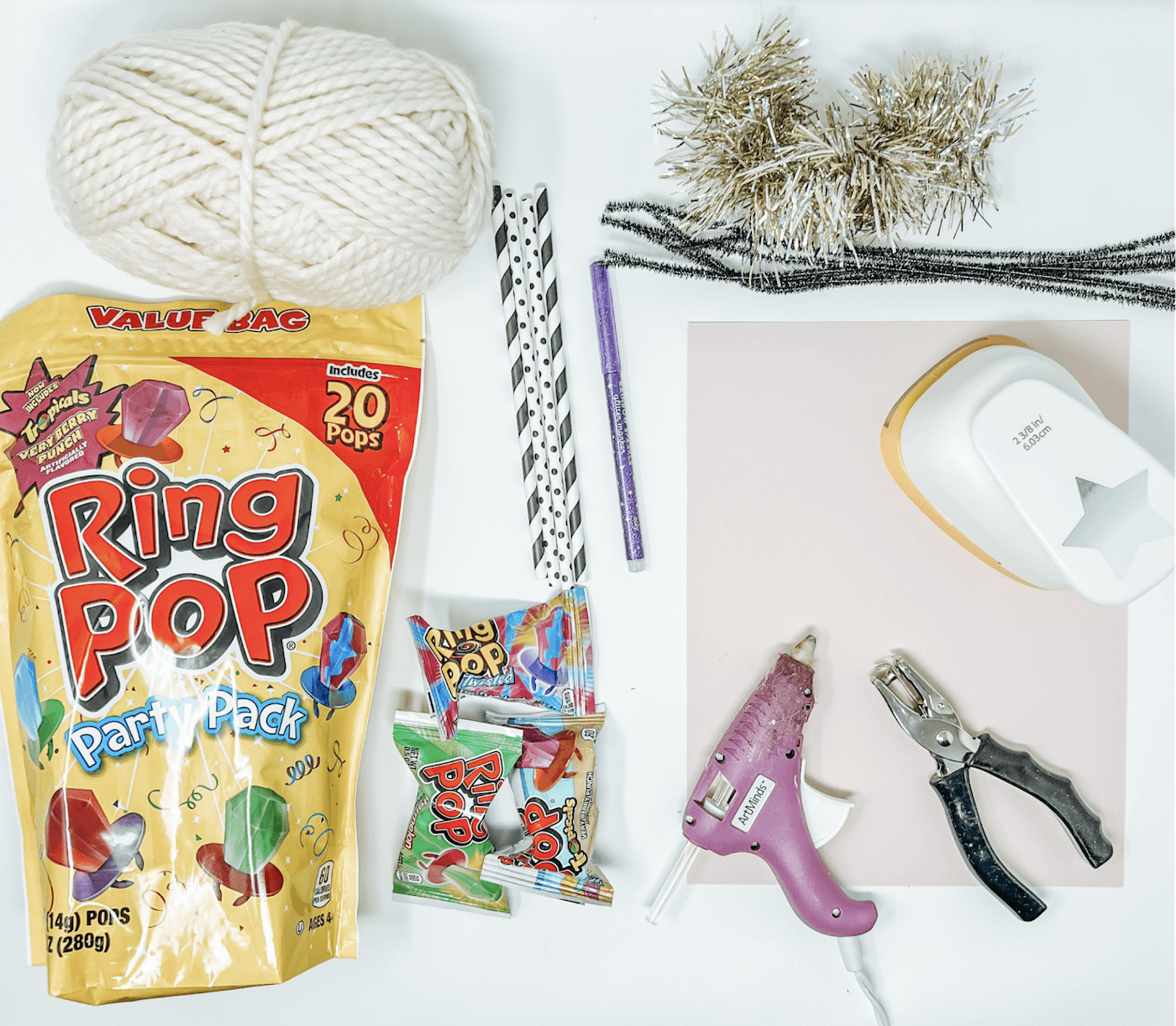 Step 1: Parents, use the glue gun, adding glue to the bottom disc of the Ring Pop and attaching the top of the straw. Hold tight until the glue dries.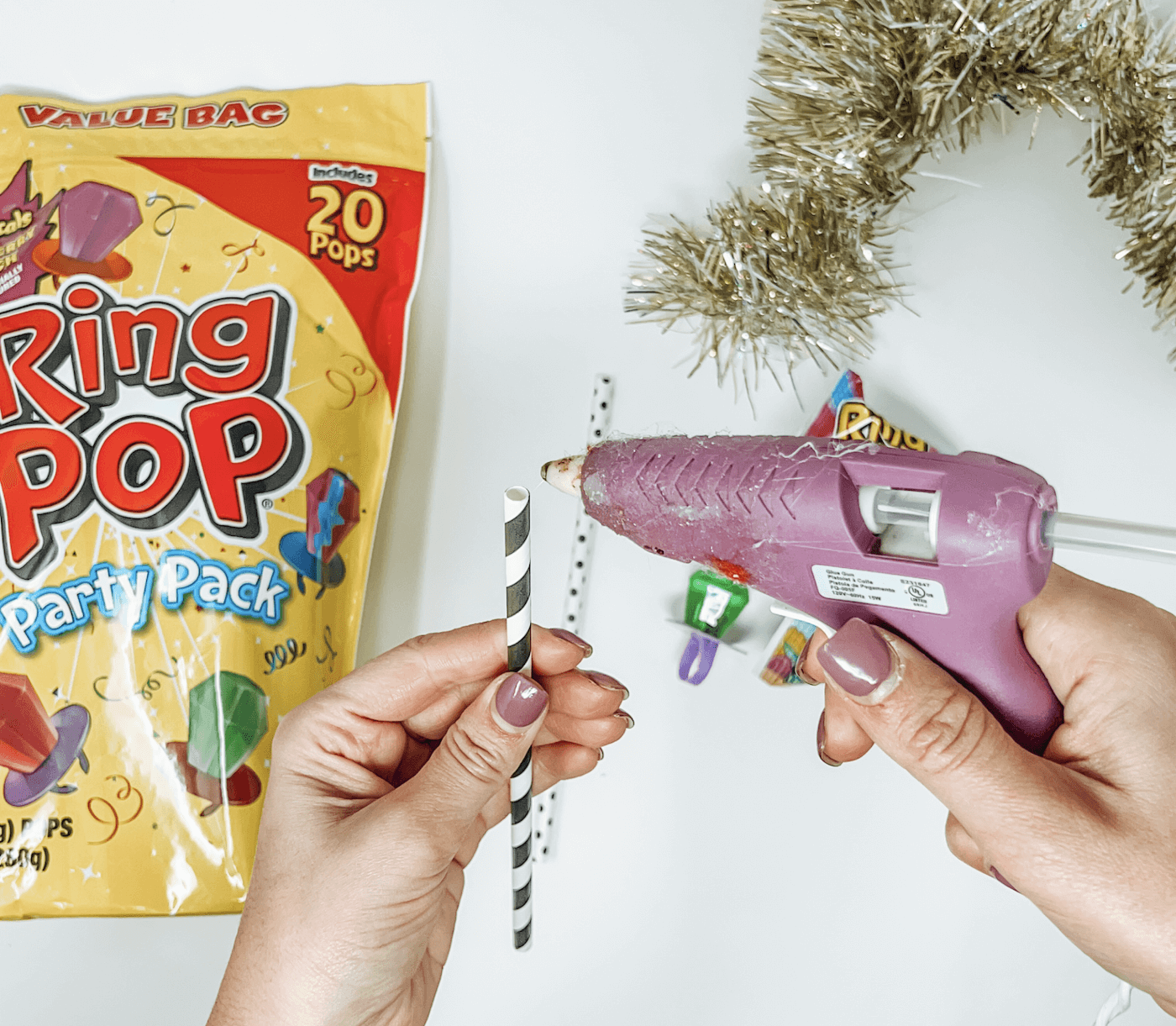 Step 2:
Now's comes the fun glittery part! You and your kids can decorate the wand by attaching yarn, tinsel, and whatever else your heart desires! The more sparkly the better! Here are some suggestions to inspire you:
Wrap one or multiple pieces of tinsel at the base of the Ring Pop for some sparkle!
Use the cut strands of yarn to add some movement to your wand! Glue one end of the yarn at the base of the Ring Pop and leave the other end loose. Add as many strands of yarn as you please!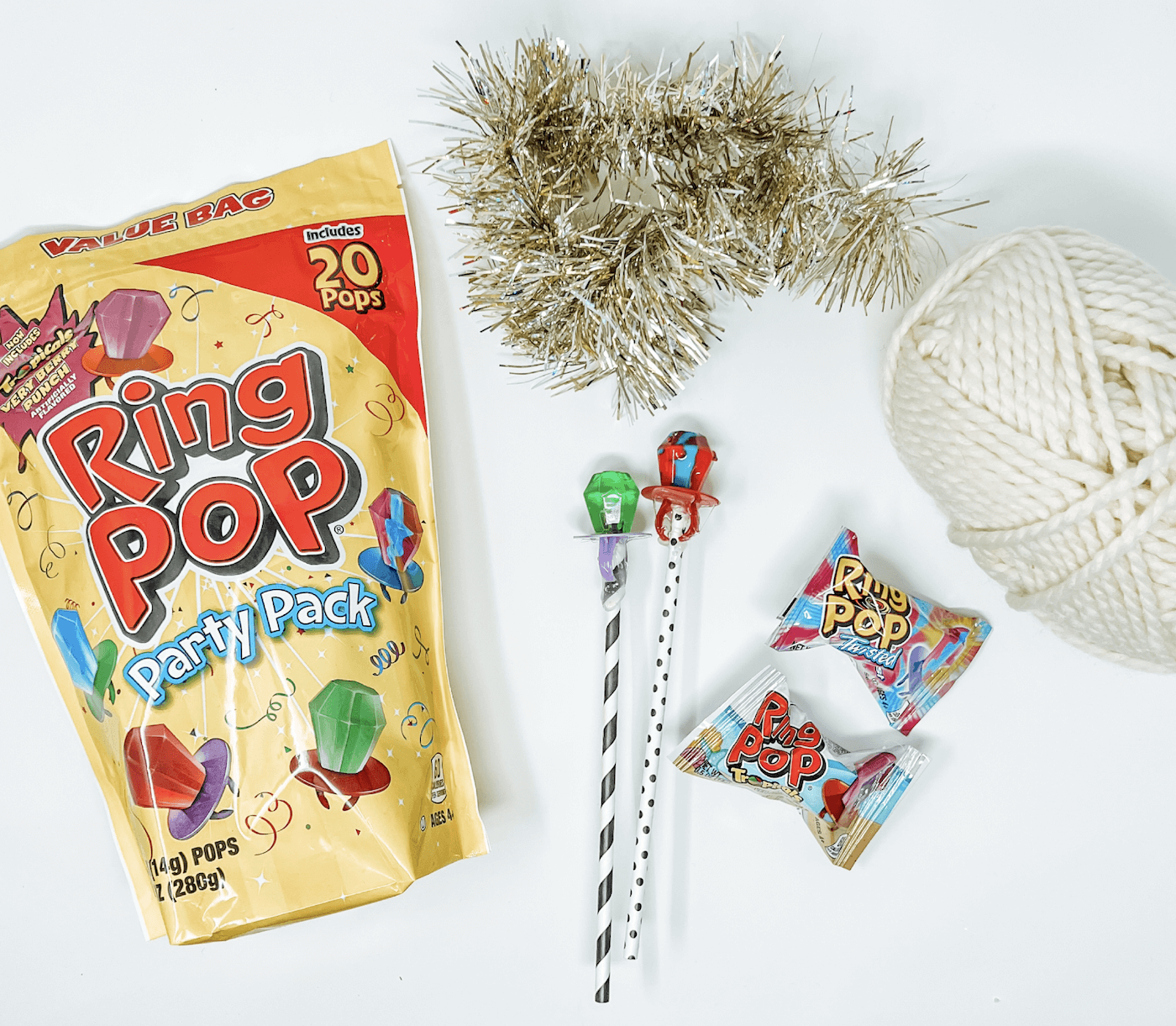 And there you have it, a glitzy Magical Winter Wand for you and your kids to have a magical time together! Extra special for NYE, you can use this activity to spark a conversation with your kids on what they wish for in the New Year, and they can use their wands to make their wishes come true!
And please remember, while these Ring Pop wands are super sweet, they're not for eating! Make sure your kids and family pop open a fresh one, so they can enjoy a Ring Pop while waving their wands!
Share your New Year's fun with Ring Pop® with #RingPopPartyStarters!