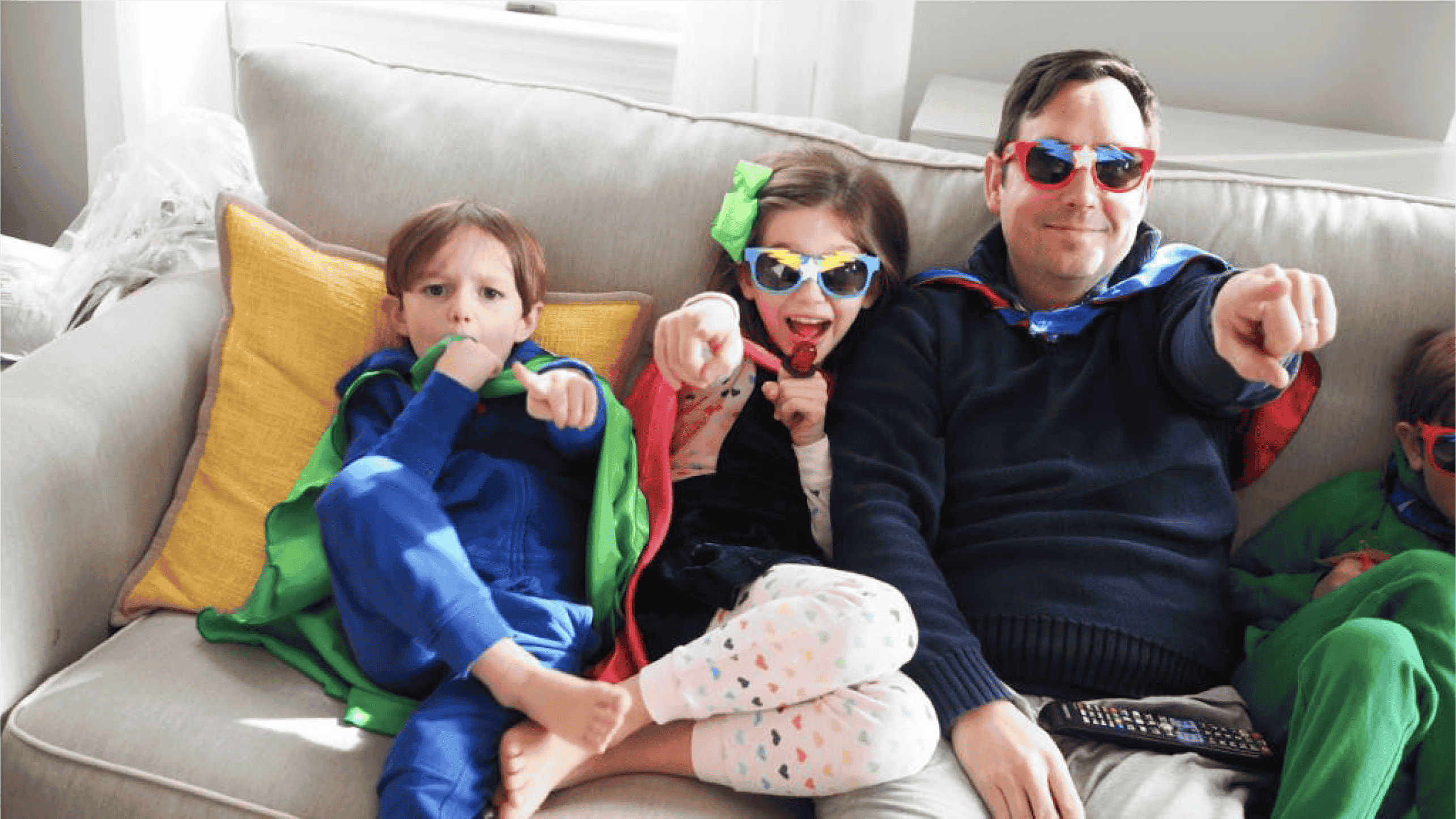 Ring Pop® Superhero Movie Night Cape Activity
We're just weeks away from a new baby joining the family! We've been trying to squeeze in a few extra family activities and also trying to stay in and relax a little, so we're focusing on movie nights, game nights, and simple activities that are fun and focus on the big kids. We were very excited to be invited to come up with a Ring Pop Party Starters activity and went with a favorite theme in our house lately: superheroes.
We picked out a superhero movie for our family movie night and, in the days leading up, I came up with a fun Ring Pop activity I couldn't wait to share with the family. We made superhero capes for each Ring Pop we'd wear. On the front, the kids wrote their "superhero name," and on the back of the cape, we worked together as a family to decide what each person's "superpower" was.
This simple activity was a special way to come together as a family for our movie night, and a really fun addition to a candy they all love: Ring Pop. The whole movie night was filled with laughing, games, and superhero attire. Ring Pop makes every party sweeter!
Now, here are our "how to" instructions on making a superhero cape for your Ring Pop:
Everything you'll need:
Your favorite flavor Ring Pop (make sure there's one for each family member)
Construction paper
Markers or crayons
Scissors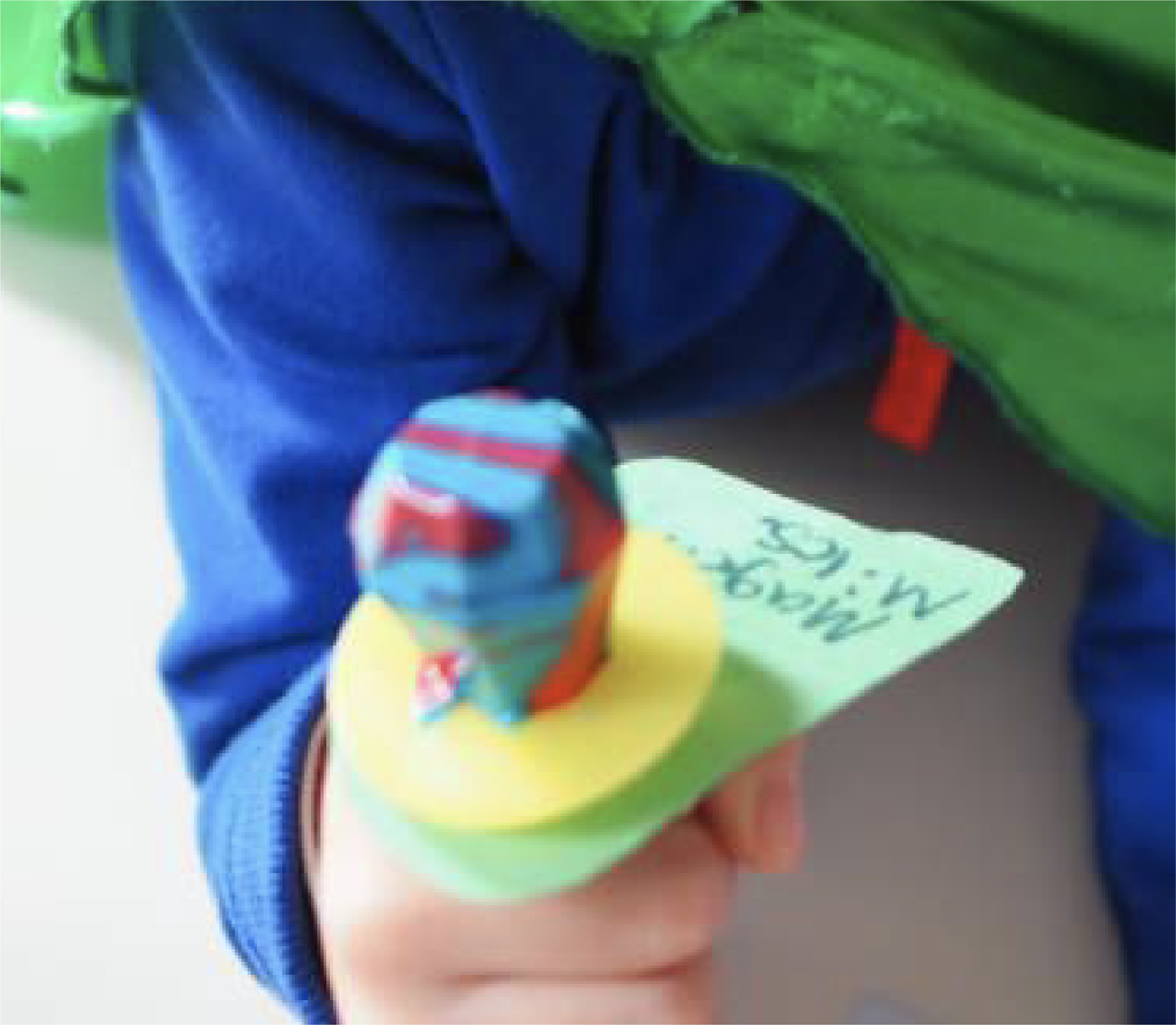 Step 1:
Start by cutting out a cape shape from the construction paper. I made a sample shape so the kids could trace and cut them out. You want the paper cape to be about 2-3 inches long and about 1.5 inches wide.
Step 2:
Then, fold the top of the cape down and cut out a small oval. This is where the bottom of the Ring Pop will slide onto the cape. The candy portion of the Ring Pop never touches the paper and the cape is worn only around the circular part of the ring that goes around your finger.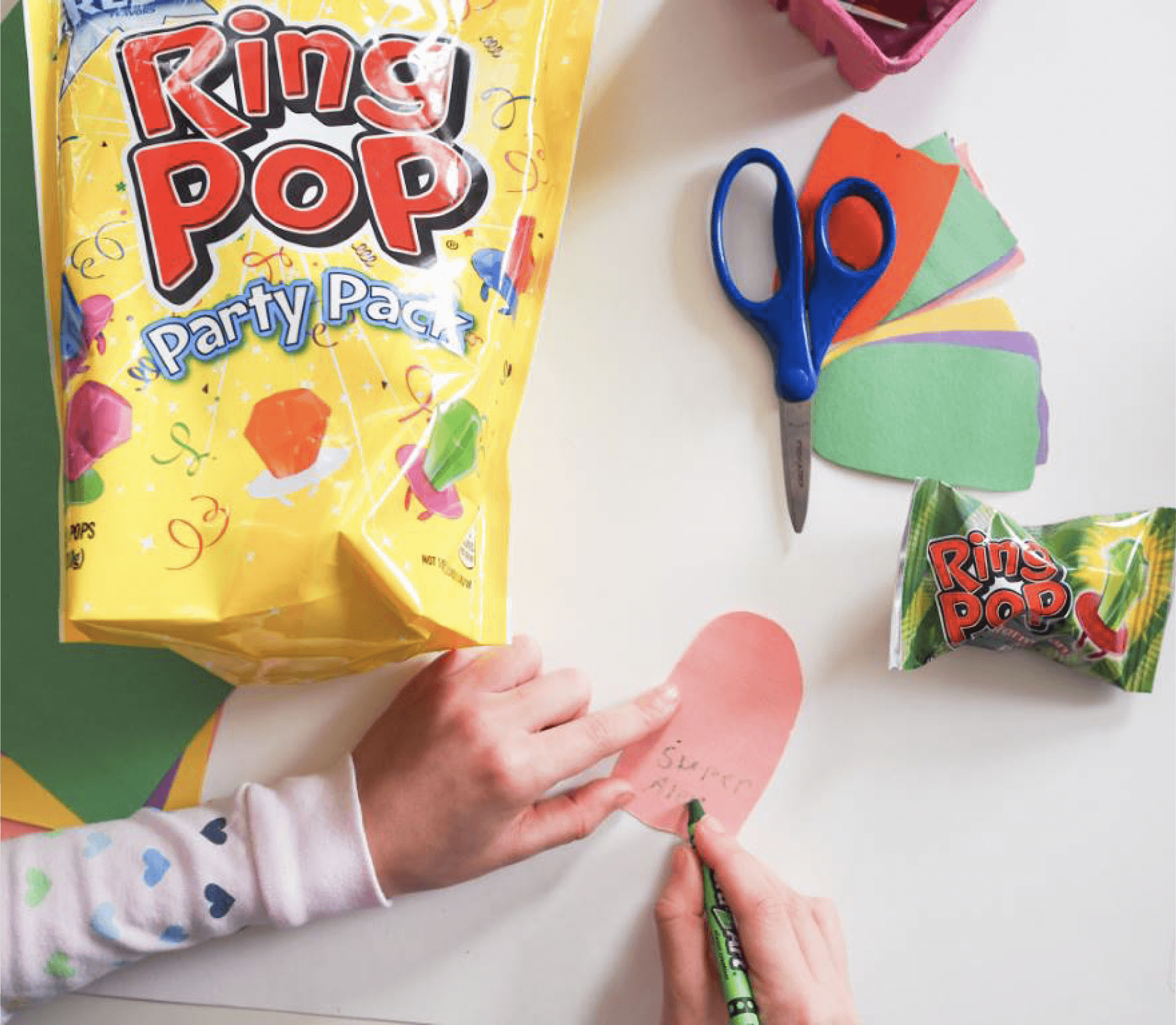 Step 3:
Once you know your "cape" will fit the Ring Pop, slide it back off and get to work designing your cape. We chose to do superhero names on the front and "what's your superpower" on the back. You could also add superhero emblems, stickers, or anything else!
Step 4:
When you are all done, slide the cape back onto the Ring Pop and wear with pride!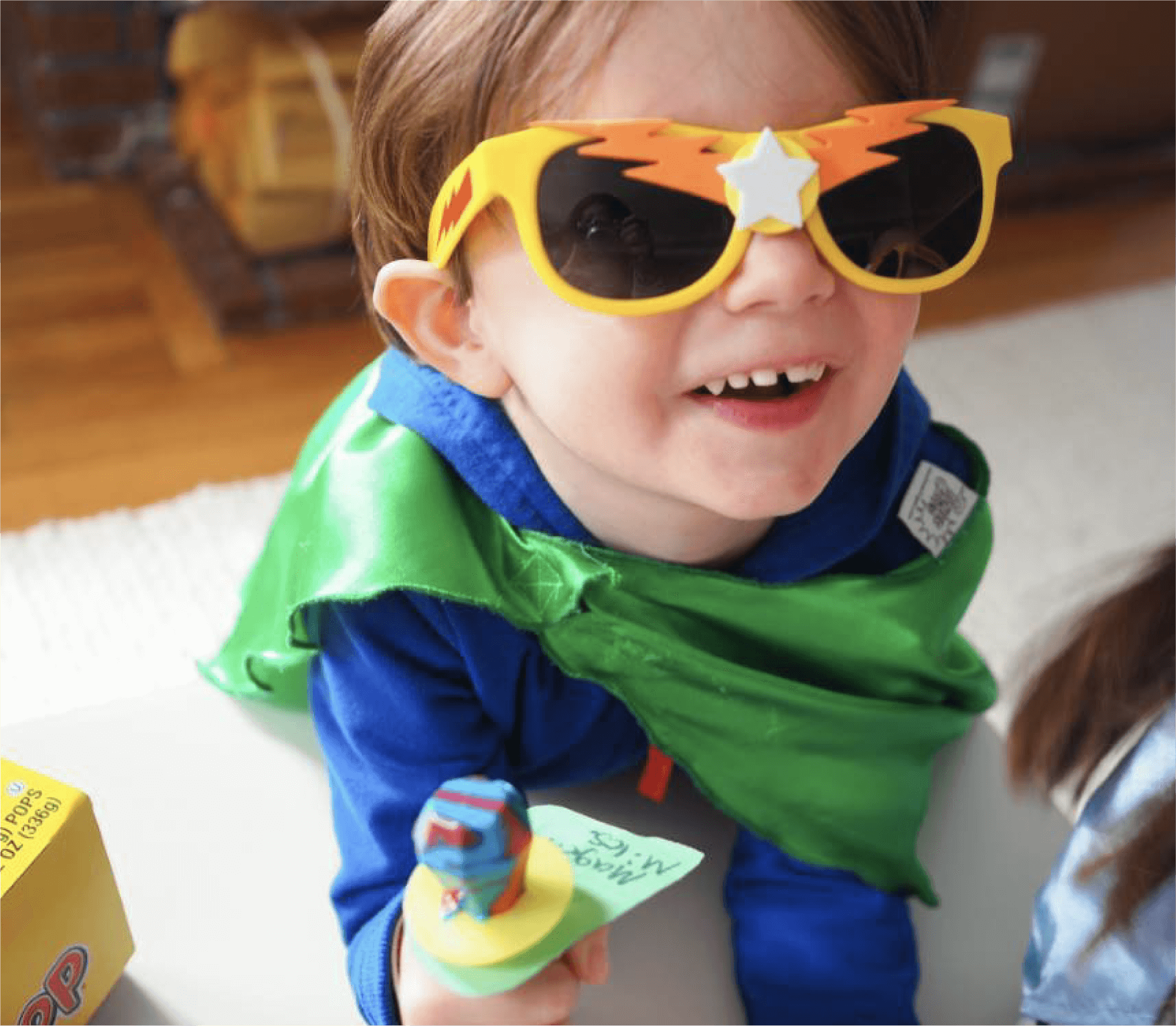 The kids thought this activity was a blast and the capes looked so cute on their Ring Pop. They really "made" our Superhero movie night – hangouts are better together with Ring Pop! We settled in for a fun superhero movie and were thankful for a special night in as a family.
Share your Super Hero fun with Ring Pop® with #RingPopPartyStarters!