Ring Pop® 90's Photo Booth
Strike a pose and amp up your 90's party with Ring Pop! The quintessential 90's candy is throwing it back to the decade of grunge, CD players, and pop music with a 90's-inspired photo booth set-up, perfect for your 90's themed party.
And because you can't have a 90's party without Ring Pop, make sure you pick up a Ring Pop Party Pack!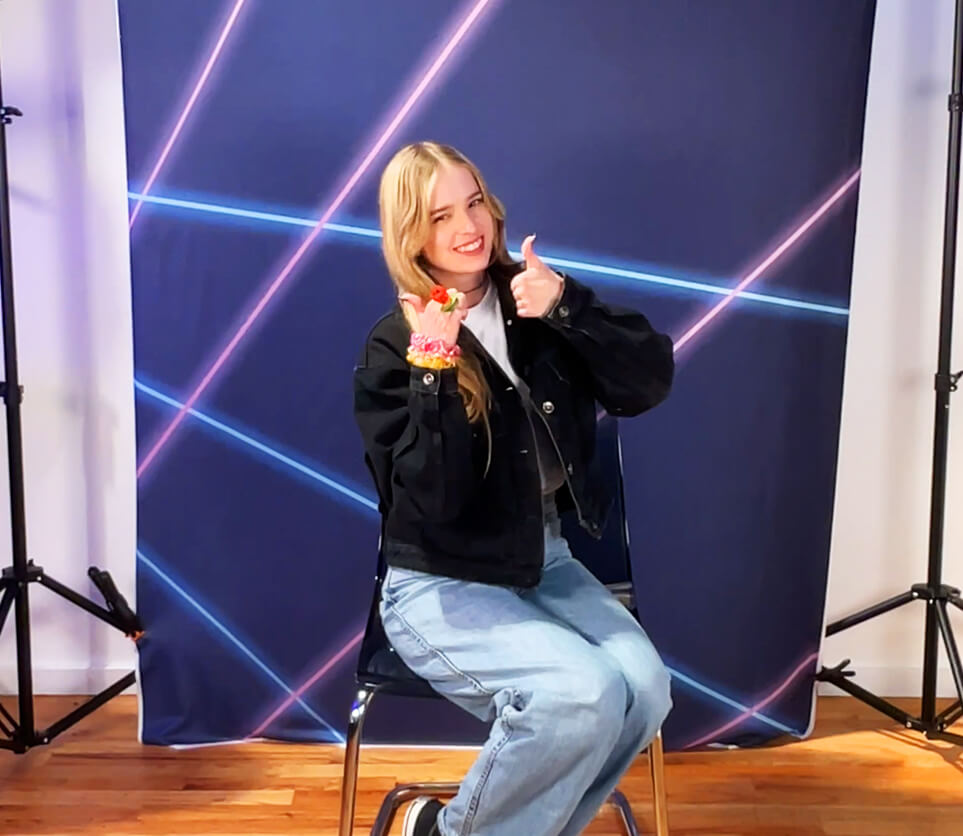 Now, here's how to put this activity together!
To construct the photo booth, purchase a 90's inspired backdrop (they are easily available online). Hang the backdrop from a wall and bring in a chair or stool. Make sure your photo booth has enough room in front of it for friends to spread out and pose!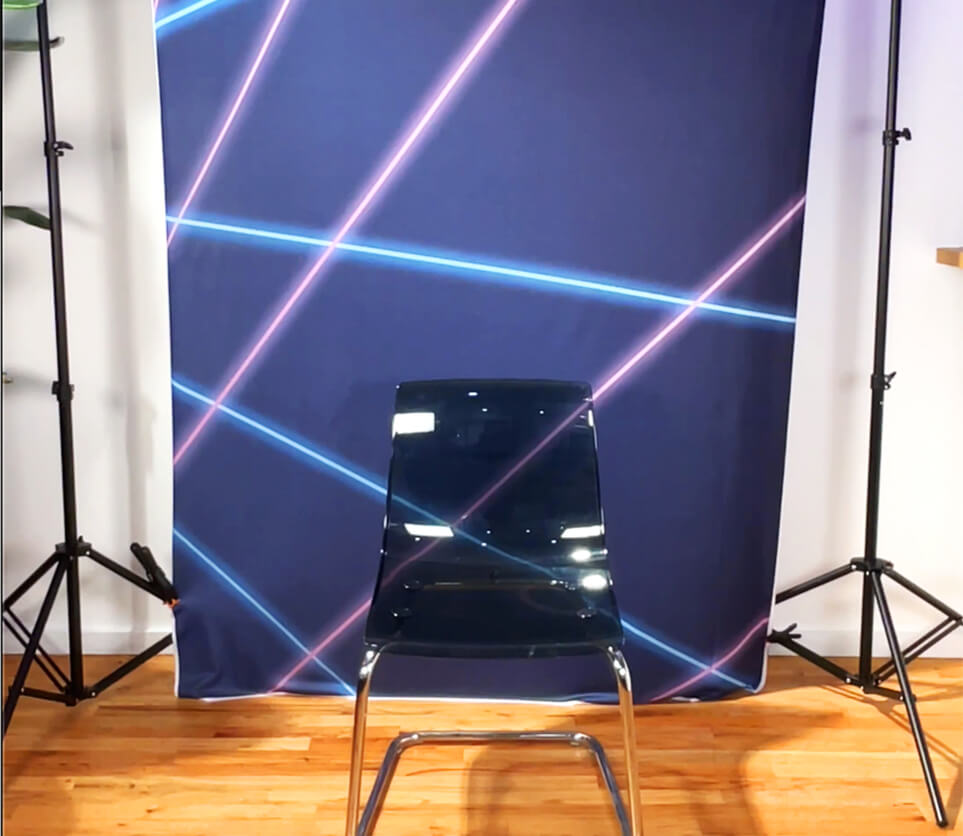 Place a bowl filled with Ring Pop nearby so guests can pick their favorites and pose with them. Then invite your friends over for a totally 90's photo session. Up the ante by asking everyone to dress in true 90's fashion. Think chokers, scrunchies, baby doll tees, and acid-washed jeans.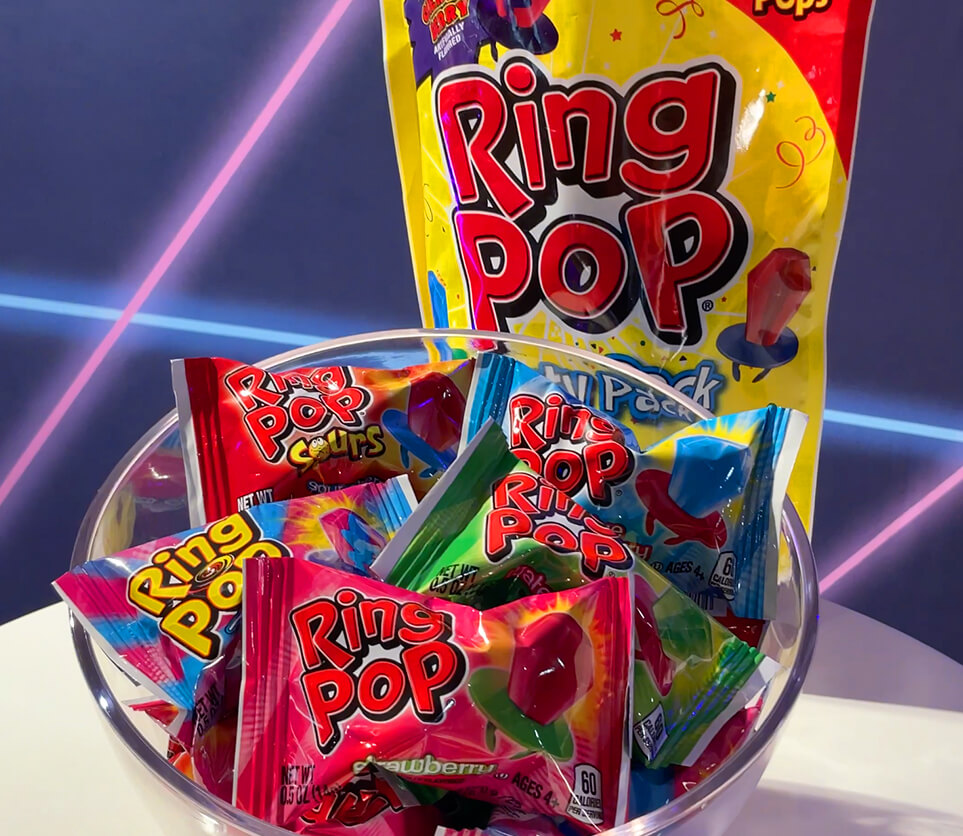 Finally, grab a camera and get snapping! You can use your phone, or in true 90's style a disposable camera, or instant camera. For added pizazz, you can use a tripod so everyone can get in on the fun!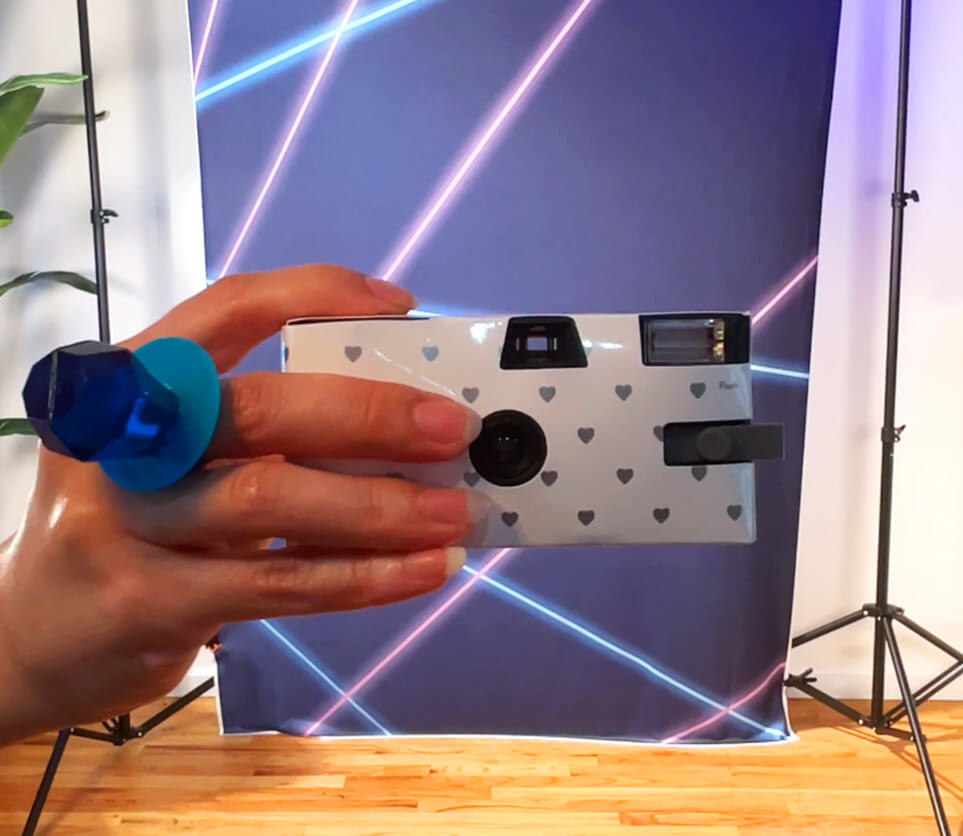 And you can pick up 90's inspired props for your friends and guests to pose with for truly memorable pics.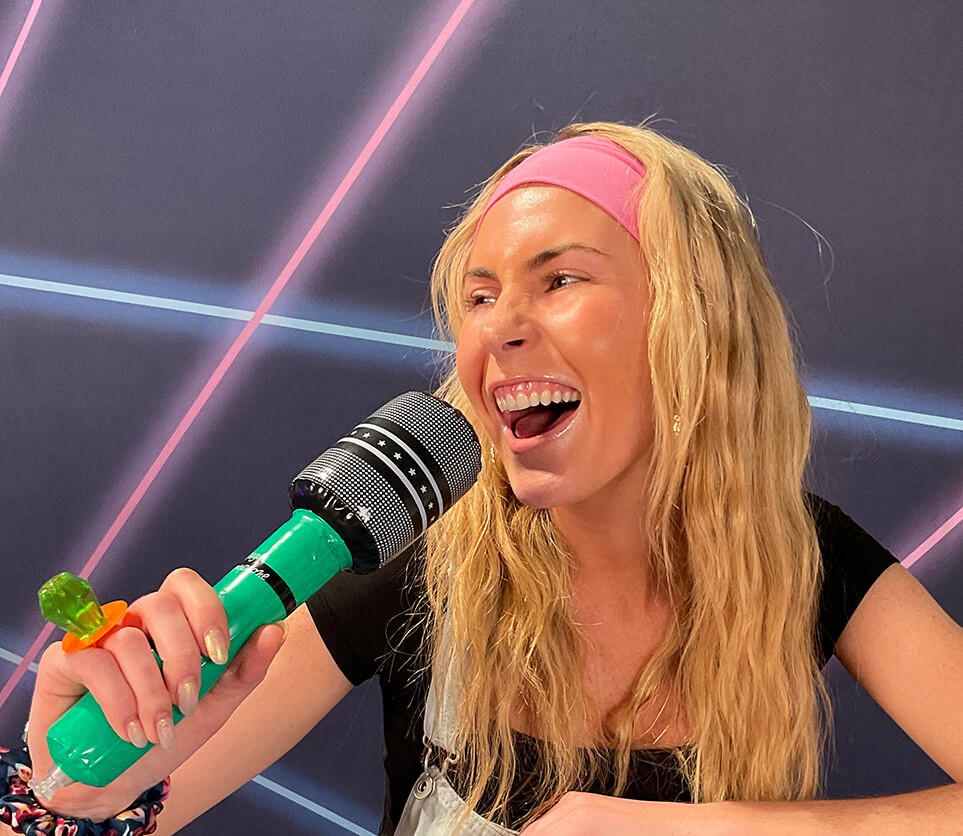 This 90's Photo Booth is sure to make your 90's party totally rad!
We hope this 90's Photo Booth inspires how you celebrate memorable moments with friends and family! Share your party fun with Ring Pop® with #RingPopPartyStarters!