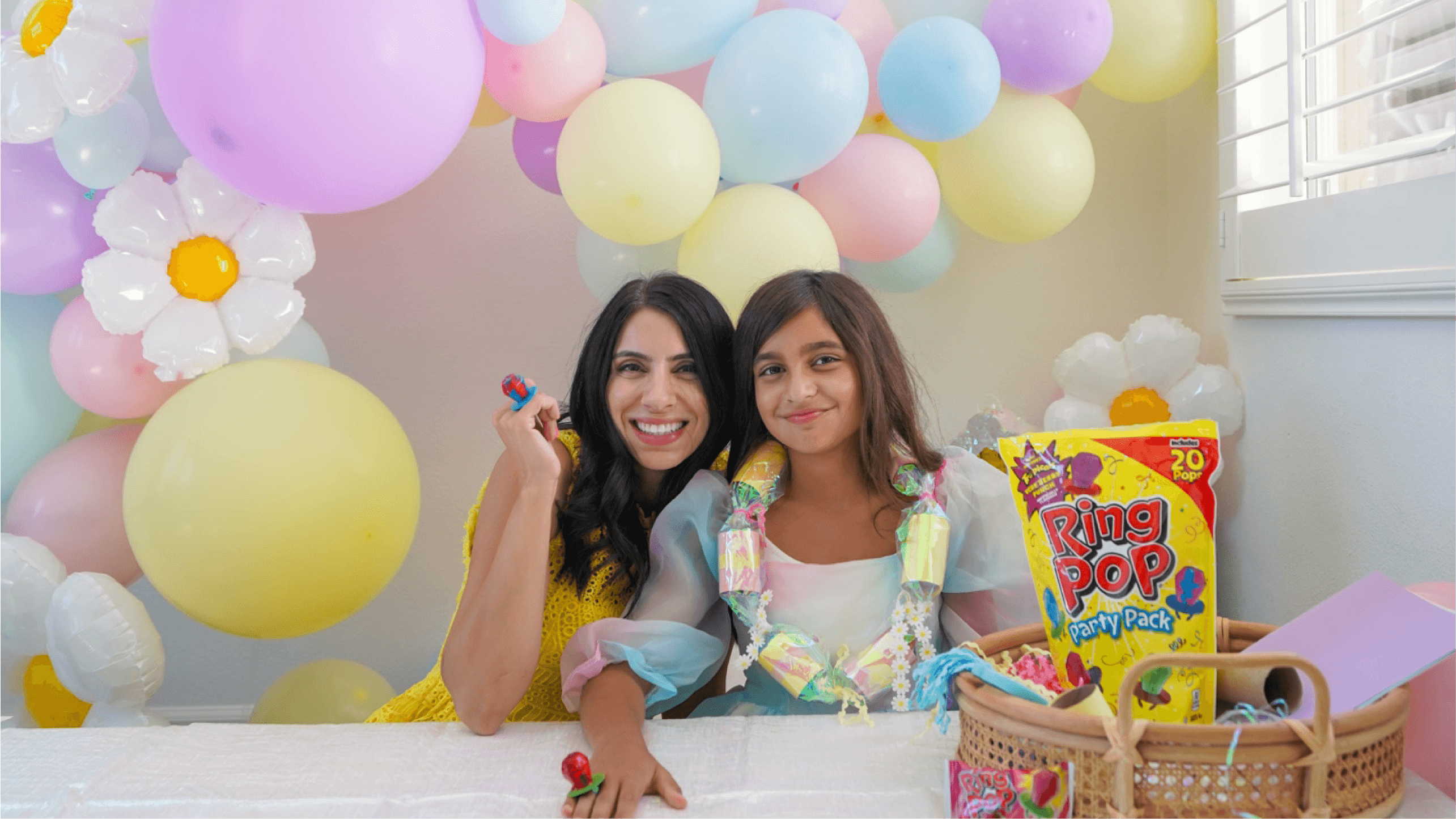 Ring Pop® Candy Leis
Add some sweetness to your next birthday party or get together with Ring Pop Candy Leis. This stylish party craft doubles as a party favor. They're really easy to make and fun for the the whole family to put together.
Everything you'll need:
Paper Towel Rolls
Colorful paper
Adhesive (double-sided tape)
Cellophane
Ribbon
Scissors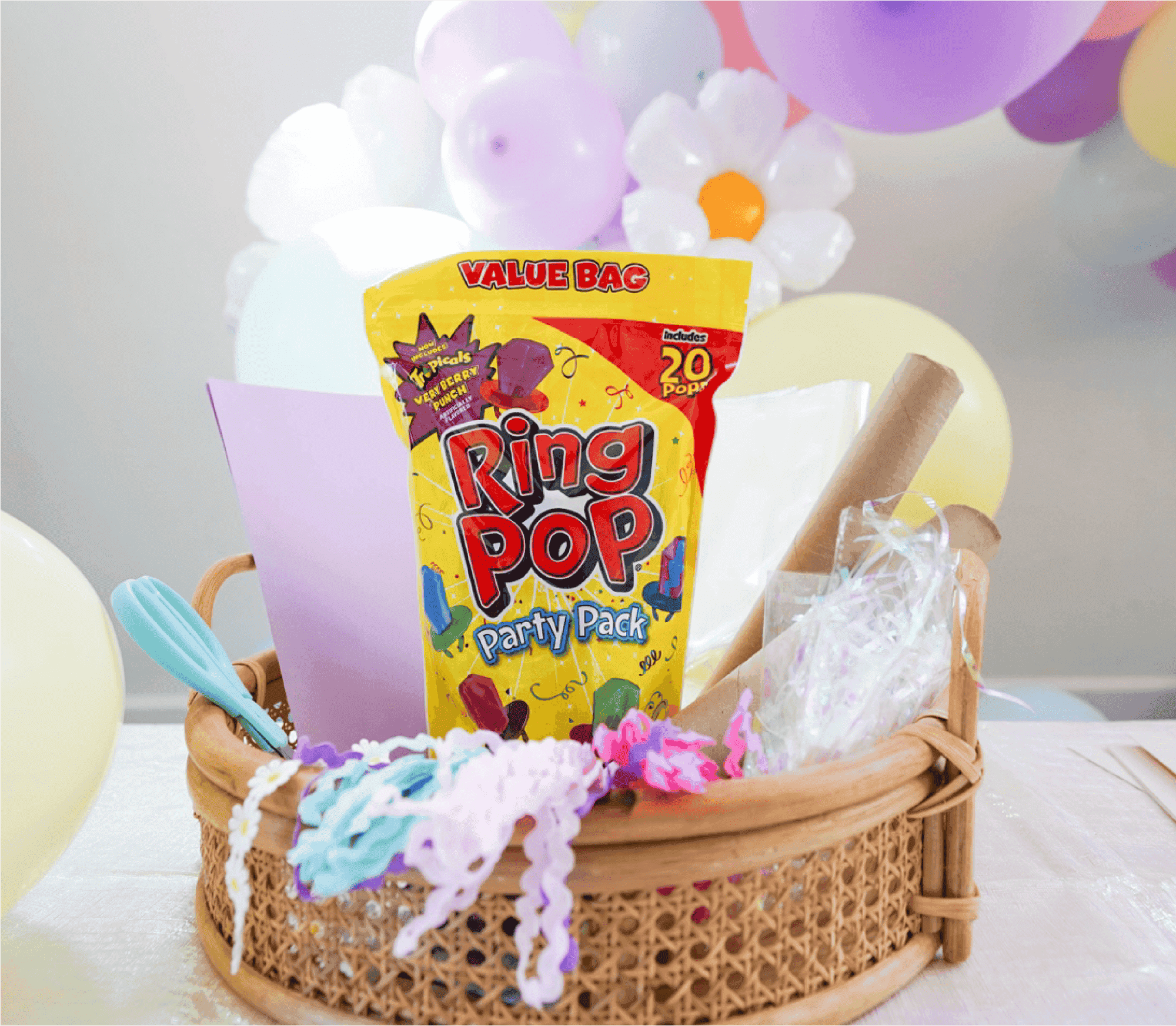 Here are the easy steps:
**this craft should be made with an adult only
Step 1:
Start by cutting the paper towel rolls down to a size slightly larger than a wrapped Ring Pop.
Step 2: Then, cut bright and colorful paper into strips the same size as the cut rolls to cover them.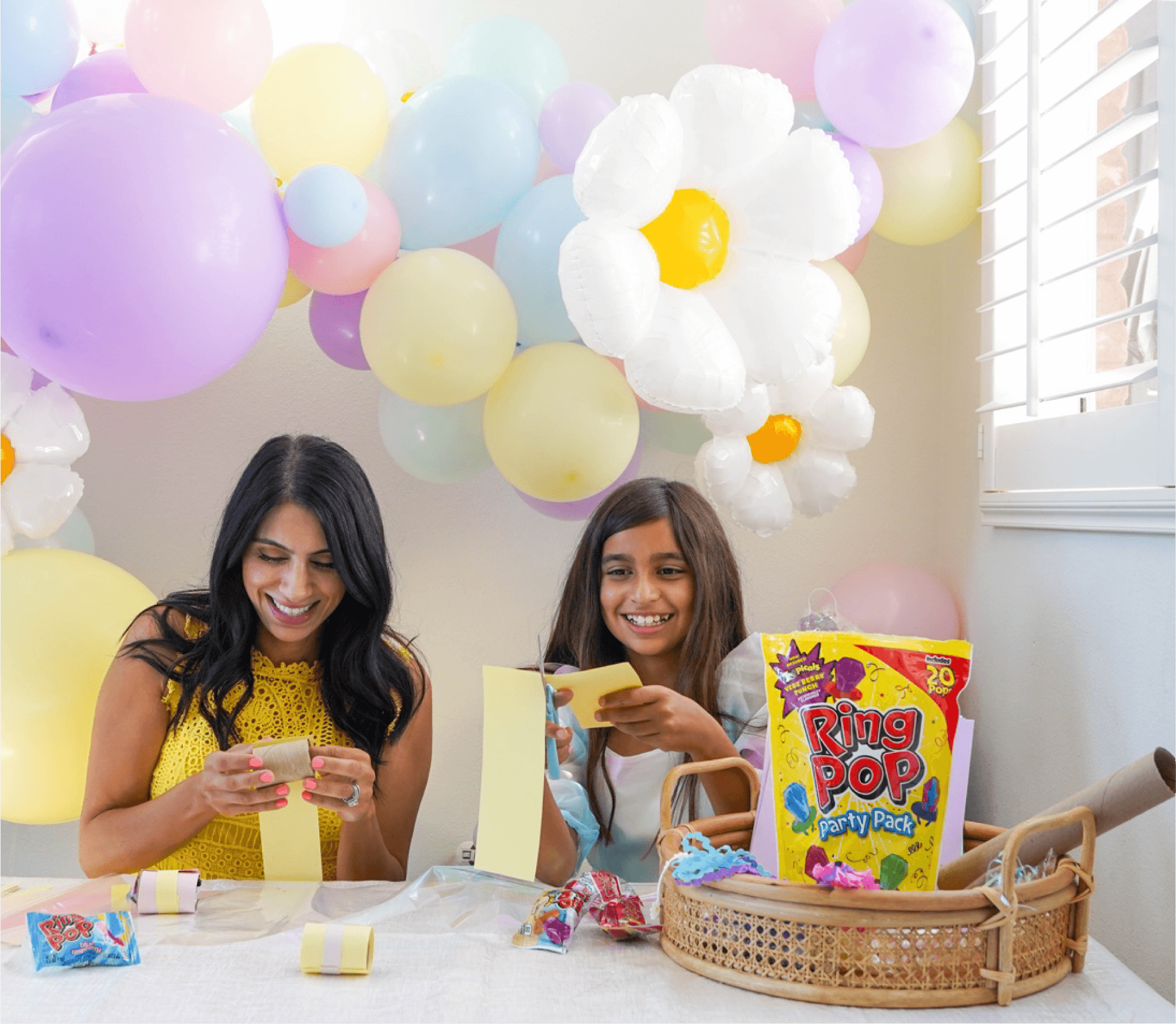 Step 3: Use double sided tape to adhere the paper onto the cut rolls.
Step 4: Next, Pick your family's favorite flavors of Ring Pop Lollipops, then stuff one into each covered roll.
Step 5: Place the stuffed paper towel roll onto a rectangle of cellophane with extra length on either sider. Wrap the roll in the cellophane and secure one end with ribbon, making sure to leave enough cellophane at each side so you can attach it to the next roll.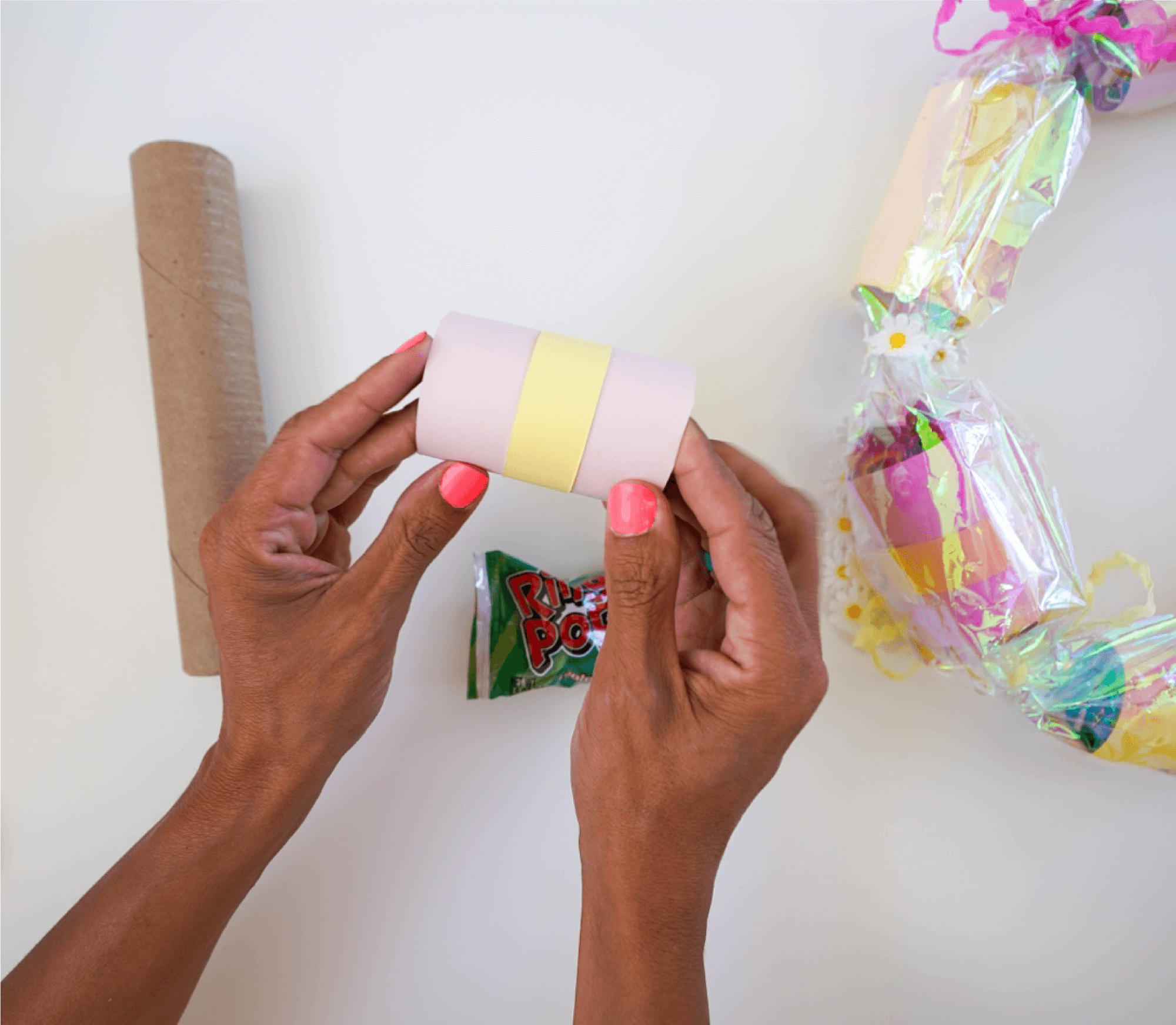 Step 6: Repeat this process, overlapping the cellophane and using the ribbon to tie the 2 wrapped rolls together to create your Lei. Do this until you have reached your desired length.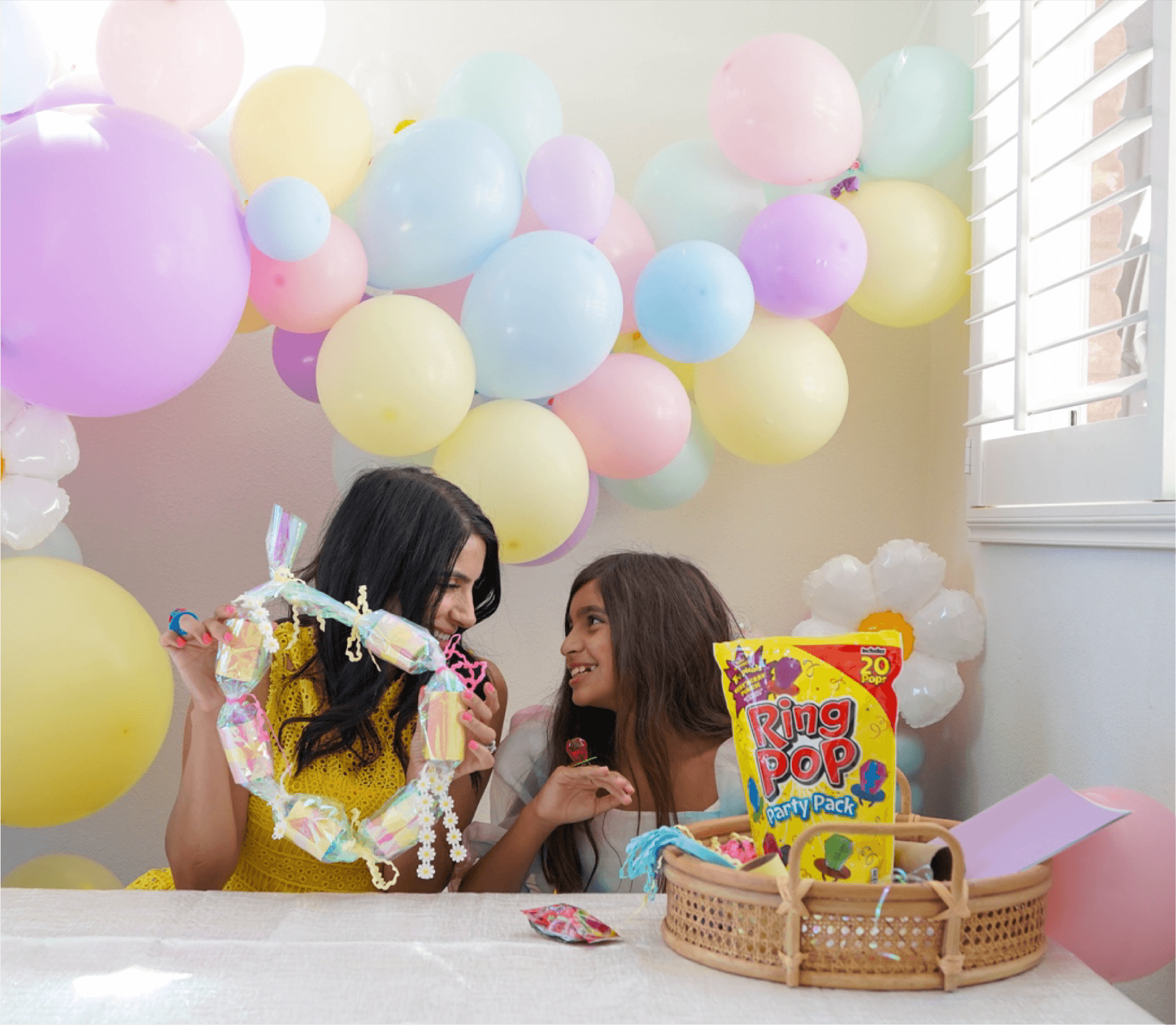 Step 7: Tie ends of the lei together
Step 8:
Finally place around you and your party guest necks and enjoy your favor + treat!
Fun to make, and even more fun to wear, this party favor is sure to be a sweet showstopper.
Catch more details on this fun craft by joining craft creator @ 
treehousethreadsblog
 for a behind the scenes look.