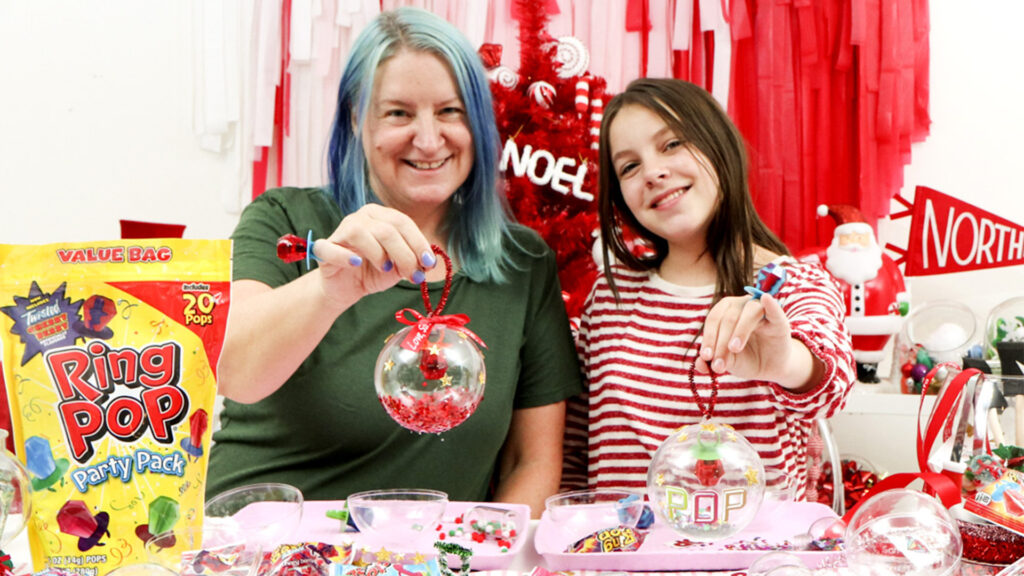 Ring Pop® Christmas Ornaments
The holiday season is here and it's time to decorate the Christmas tree! These Ring Pop Christmas Ornaments are a sweet keepsake you can hang on the tree! And it's a fun way to get the kids involved in the holiday decorating, all while creating beautiful family memories.
Thank you @fernandmaplestyle
Everything you'll need:
Ring Pop 20 Count Party Pack
Clear plastic fillable ornaments (2.25" to 4" diameter)
Holiday sprinkles or glitter mix
Alphabet stickers
Chenille Sticks
Hot Glue
Star, snowflake or other stickers of your choice (optional)
Mini bows or ribbon of your choice (optional)
Glue & foam applicator brush (optional)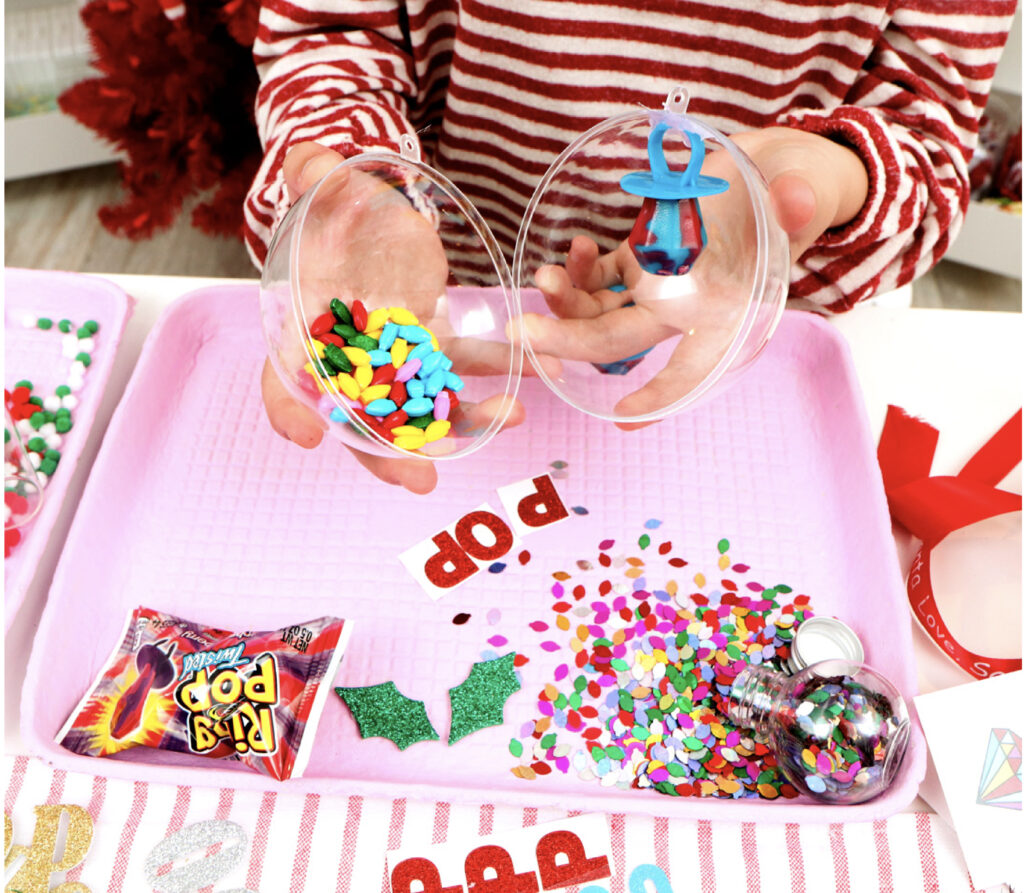 Here's how to make these cute, colorful ornaments. To start, hot glue the Ring Pop to the top of one half of the ornament. Hold in place until dry and secure. Parents with younger children, you'll want to assist with this step.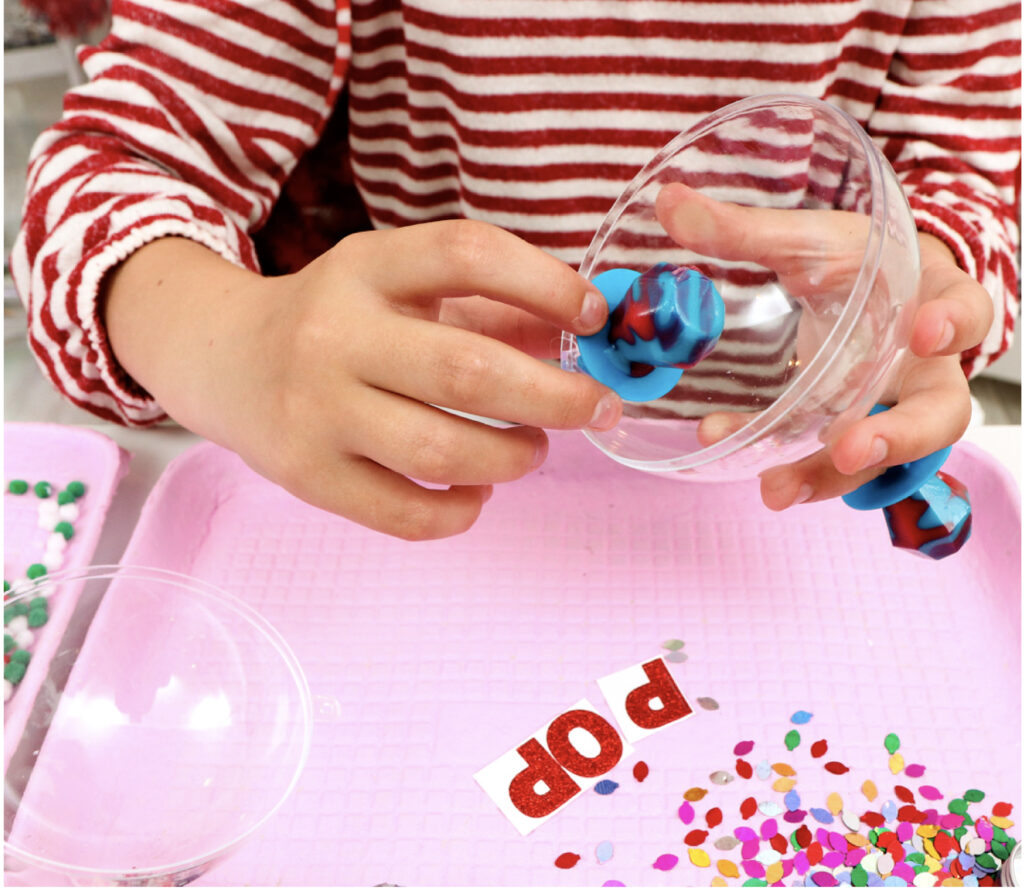 Next, fill the other side of the ornament with glitter sequins or edible sprinkles before joining the two sides of the ornament together.
Then thread a chenille stick through the hanging hole for both sides and secure it into the loop.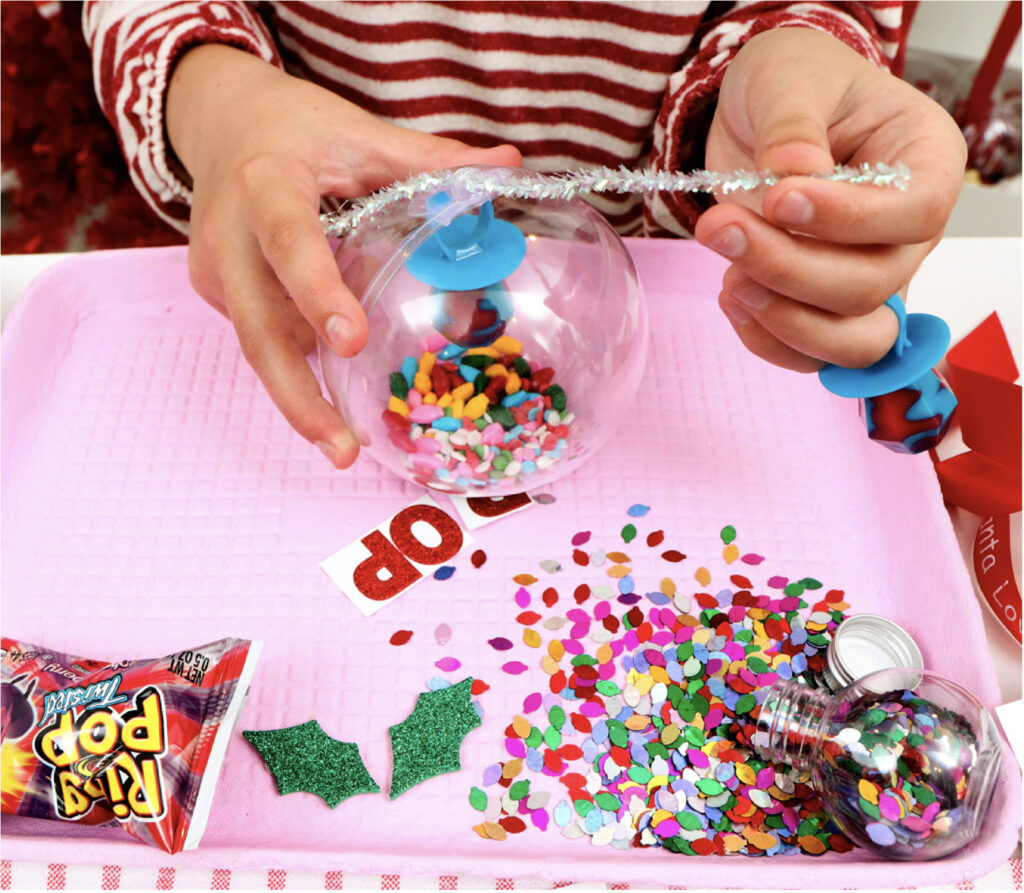 To decorate the outside of the ornament, apply alphabet letters to the front of the ornament that spell out "POP". And glue on a small bow or tie ribbon around the top of the ornament.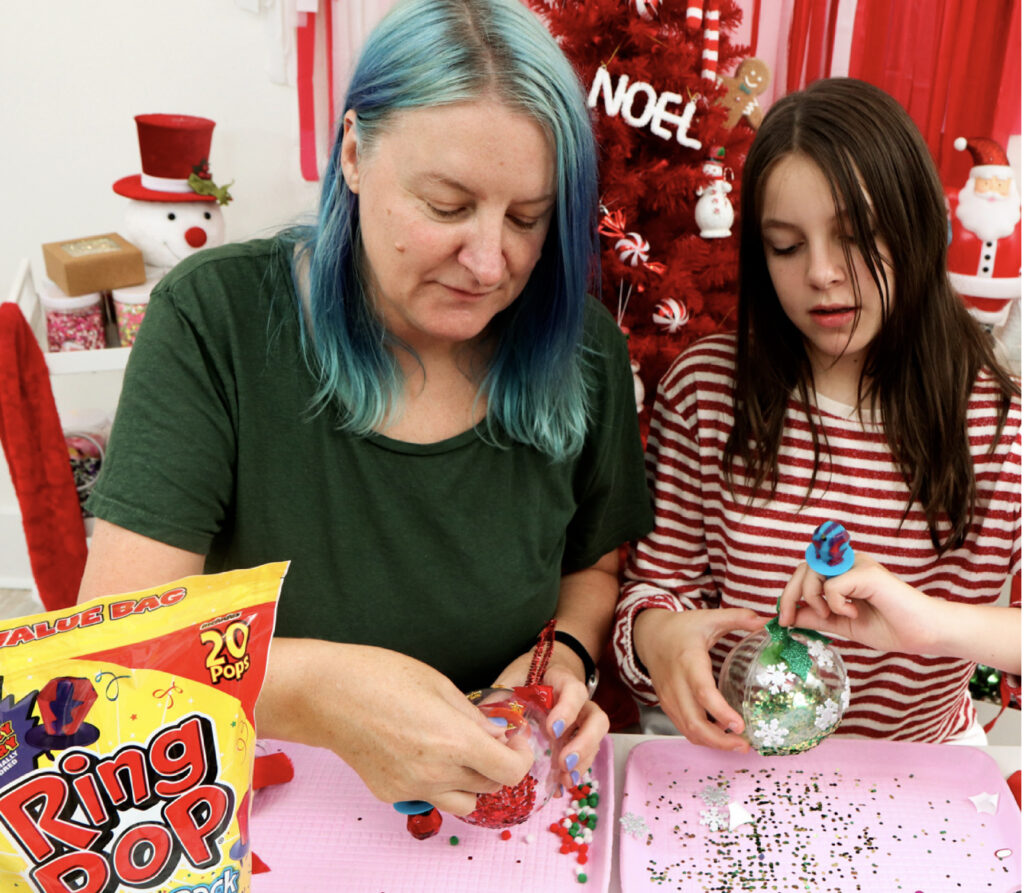 You can continue to decorate the outside, adding stars, snowflakes or other sticker designs of your choice.
For an extra pop of fun, you can also apply glue to the bottom of the ornament and cover with glitter or sequins, then let dry.
Then hang your ornaments together, and enjoy making memories for years to come!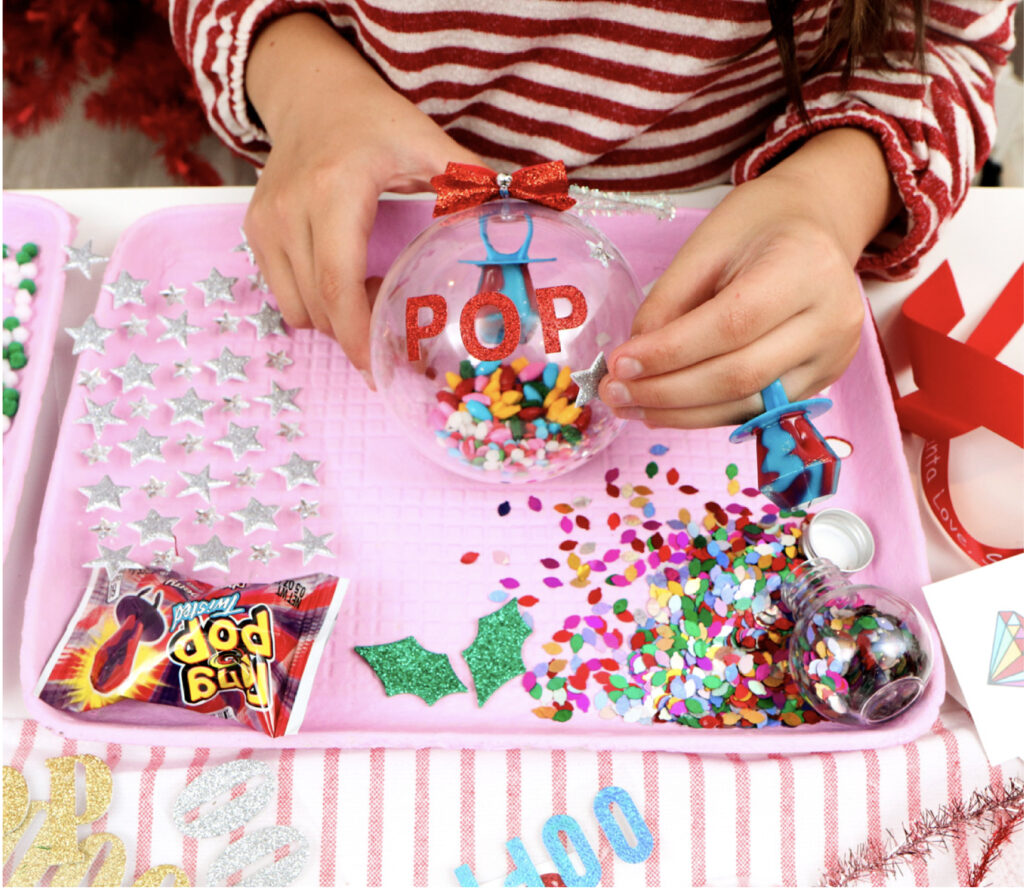 These Ring Pop Christmas ornaments are sure to add an extra special touch to your Christmas tree!
We hope this colorful Ring Pop ornament inspires how you celebrate with friends and family! Share your holiday fun with Ring Pop® with #RingPopPartyStarters!