Ring Pop® Movie Night-In
When the week has wrapped up, we're always up for a celebration. So we put together a Ring Pop movie night-in to have a cozy party with friends. Fabulous and easy to throw together, it's a great way to start the weekend.
First, the treats!
You can't enjoy a movie night-in without great treats. We opted for classic movie treats, like popcorn and Ring Pop. Plus we ordered in a pizza for a delicious end-of-the-week bite (and to keep party prep super easy).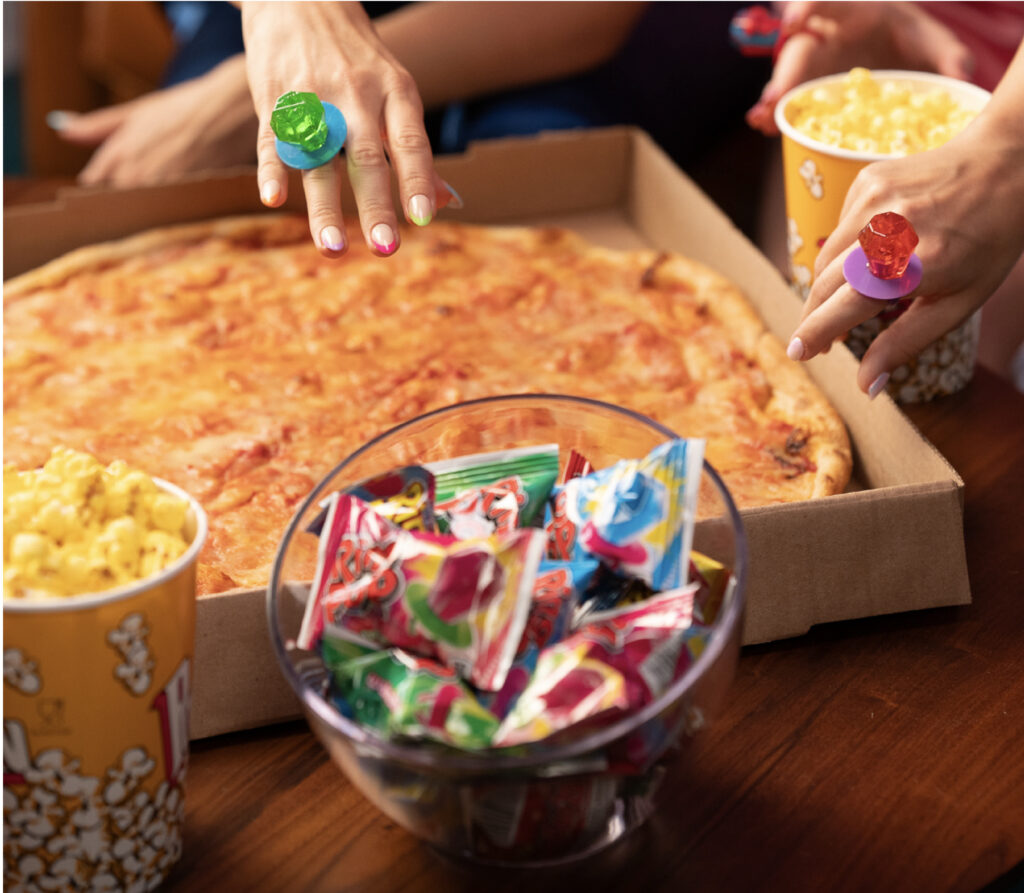 Make this night-in extra special with a fun refreshments. We had our favorite energy drink, RYSE Fuel Ring Pop Berry Blast, which got us partying! Pick your favorite seltzer, spritz, or drink to get the party started!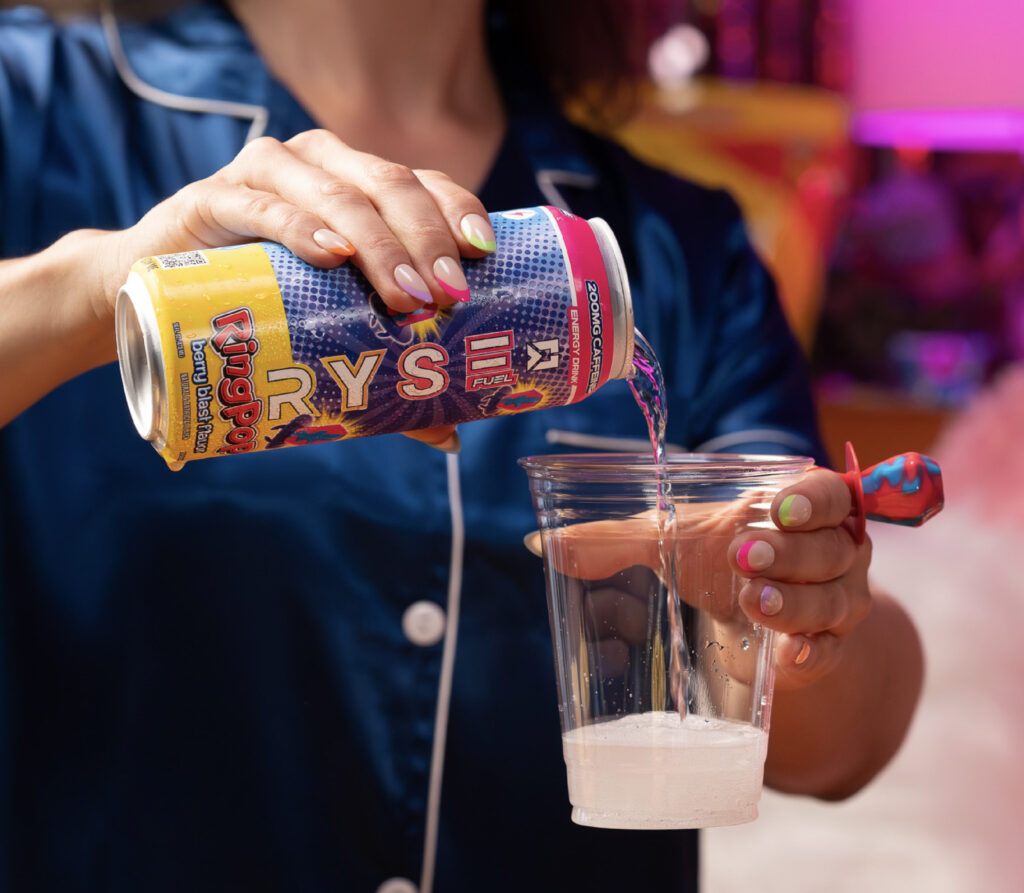 We also picked up PJ's for the party! Matching PJ sets for everyone makes a night-in feel cute and comfy.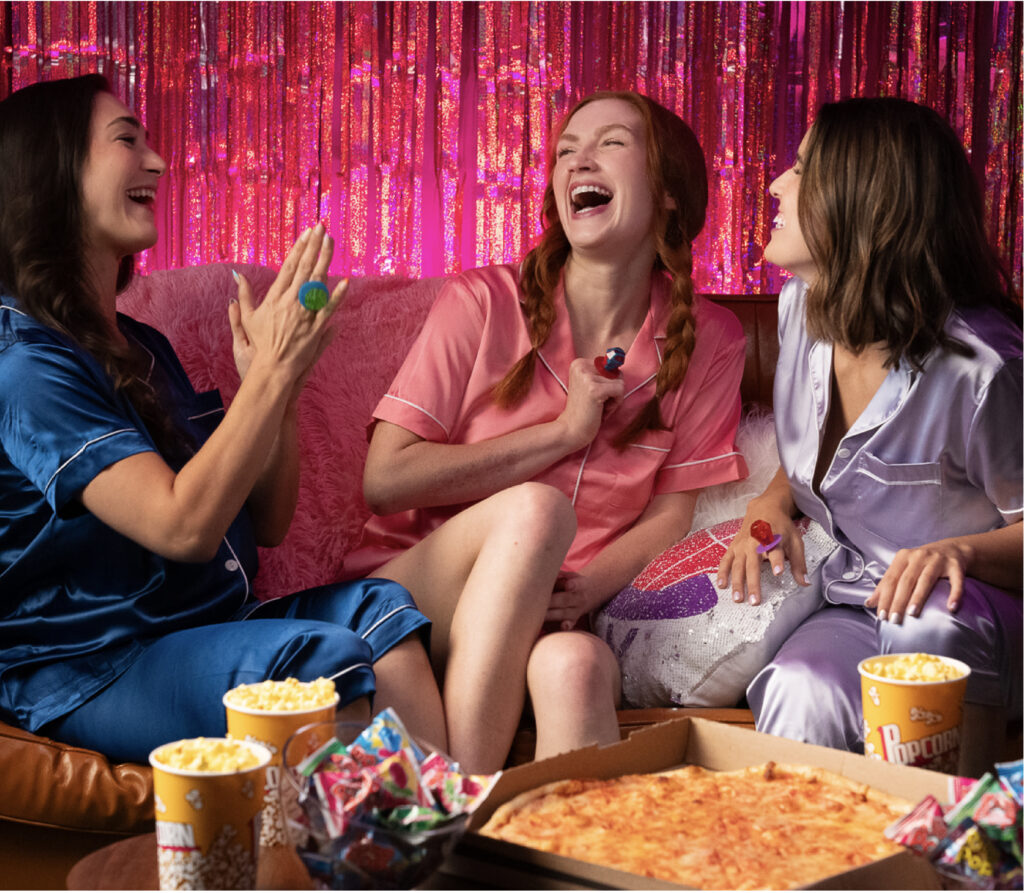 We made labels out of colorful paper and wrote a different movie genre on each one (Ex. Sci-fi, Drama, Rom-Com, Musical, Thriller, Horror). Then we taped the labels to Ring Pop product and put them all in a bowl. Guests can choose a Ring Pop, and help choose the genre of movie to watch.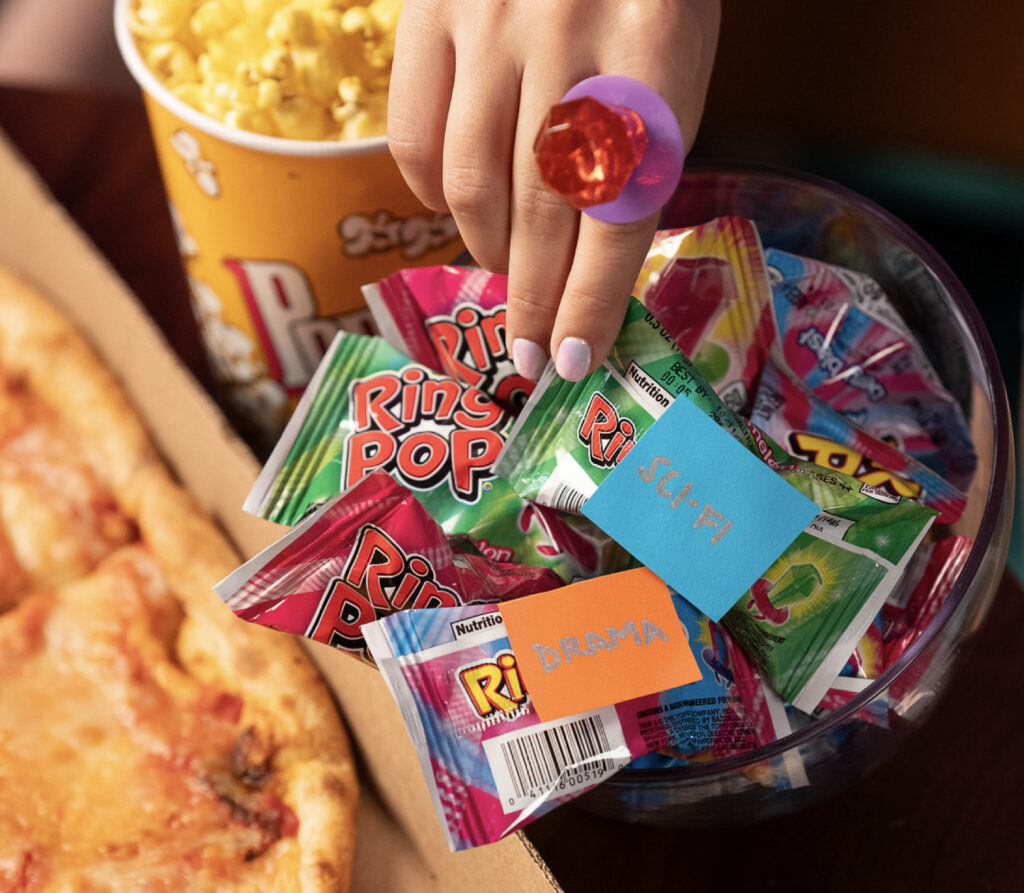 Then pick out a Ring Pop to pick out the movie genre!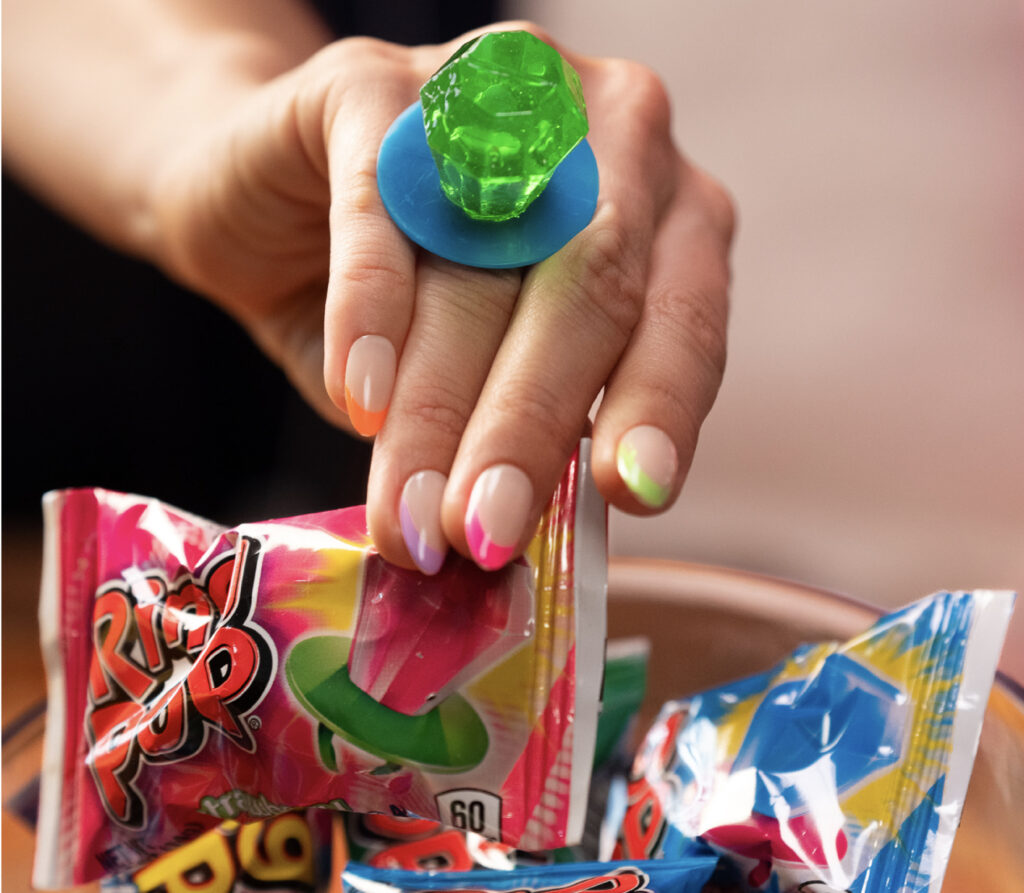 Finally, sit back, relax and enjoy the movie, and an entertaining hang-out with your friends!
We hope this movie night-in inspires how you celebrate memorable moments with friends! Share your party fun with Ring Pop® with #RingPopPartyStarters!