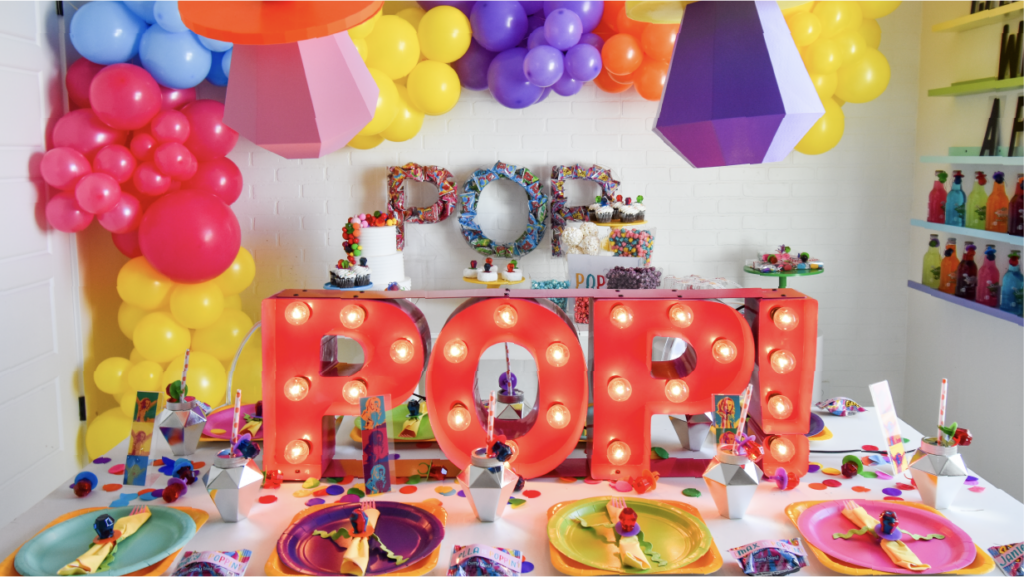 Ring Pop® Over The Top Party
Party it up with Ring Pop! We put together a POP themed party with @ karaspartyideas!
Bright, over the top, and bursting with colorful Ring Pop, it's a poppin party! And it's a cheery, inspired bash that can be used for birthdays, get-togethers, celebrations, you name it!
And because you can't throw an Over The Top Party without the party pop, make sure Ring Pop Party Pack is in attendance!
Now back to the party! @karaspartyideas pulled in fun decor and surprising party elements to make this party over the top amazing!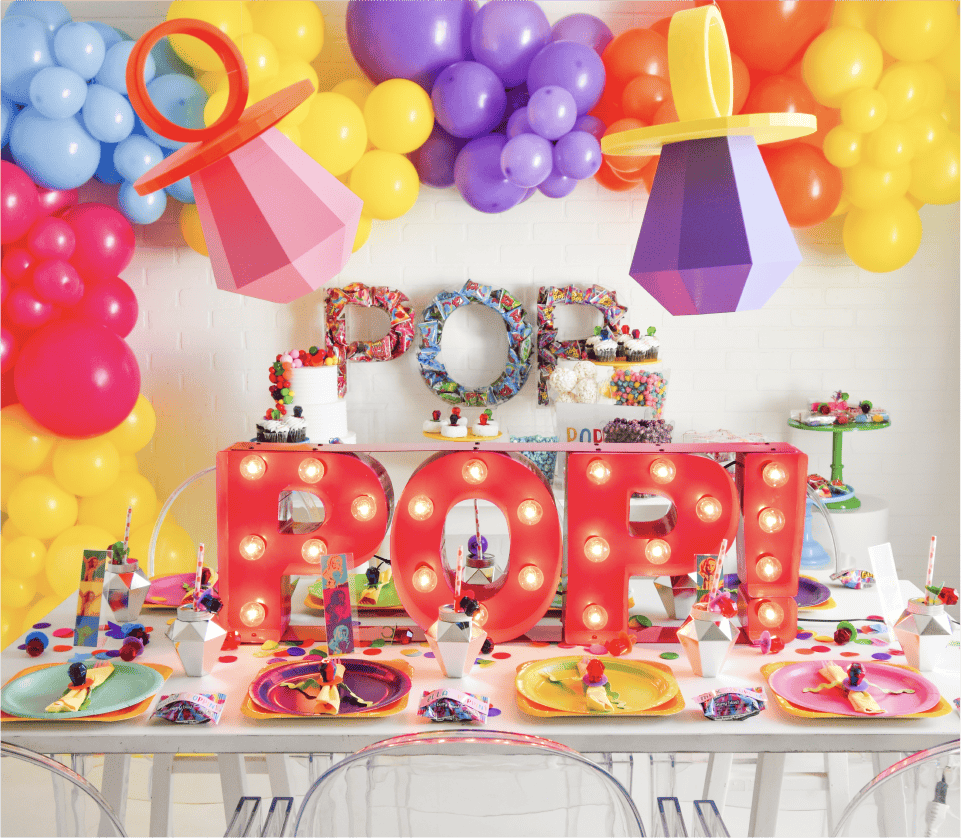 Epic Dessert Table
An over the top party needs an epic dessert table. Get inspired with Ring Pop and put together a colorful spread of sweets for the party! Give cupcakes, cakes, and donuts the perfect final touch by putting a ring on it! Ring Pop lollipops make all your desserts shine! Then add colorful balloons, and cake stands of different heights to make everything pop!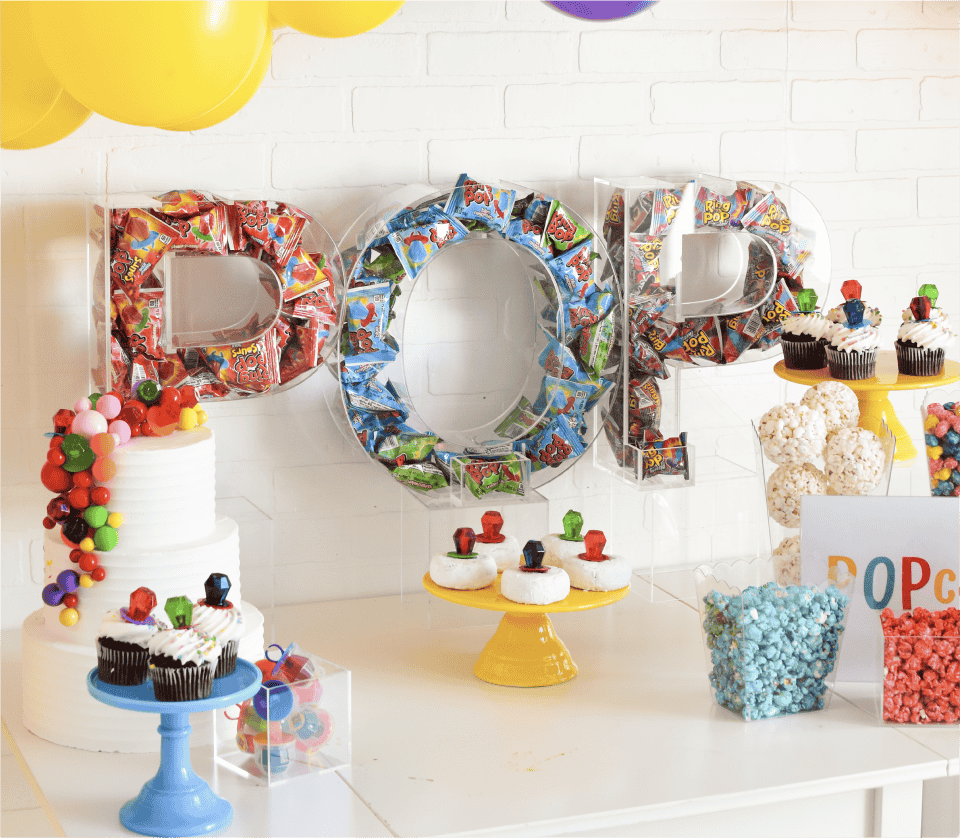 Colorful Party Decor
Create an eye-catching guest table for party-goers. There're so many ways to make a table setting more over the top. Start with fun plates, napkins, and table cloth. Then layer on table decor and interesting party centerpieces. And don't forget about the space over the table! These well-placed Ring Pop lollipops draw your eye up and create a wow-moment in the party space.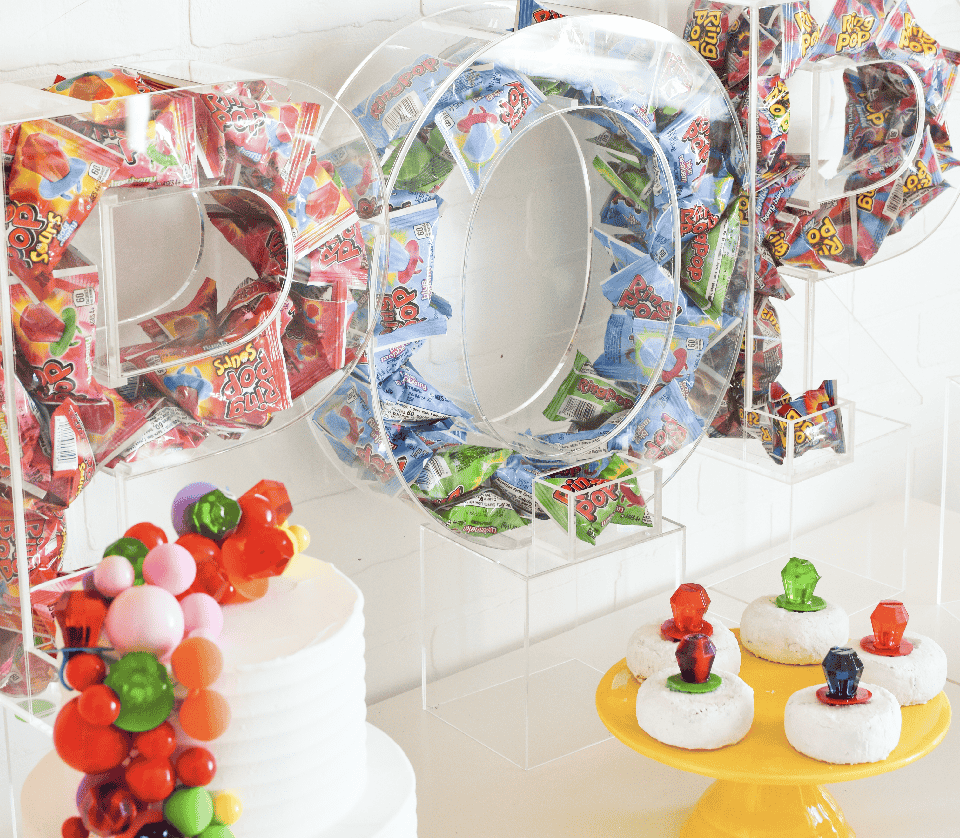 Diamond-shaped cups adorned with a cute Ring Pop and straw make for a glitzy place setting for guests of all ages.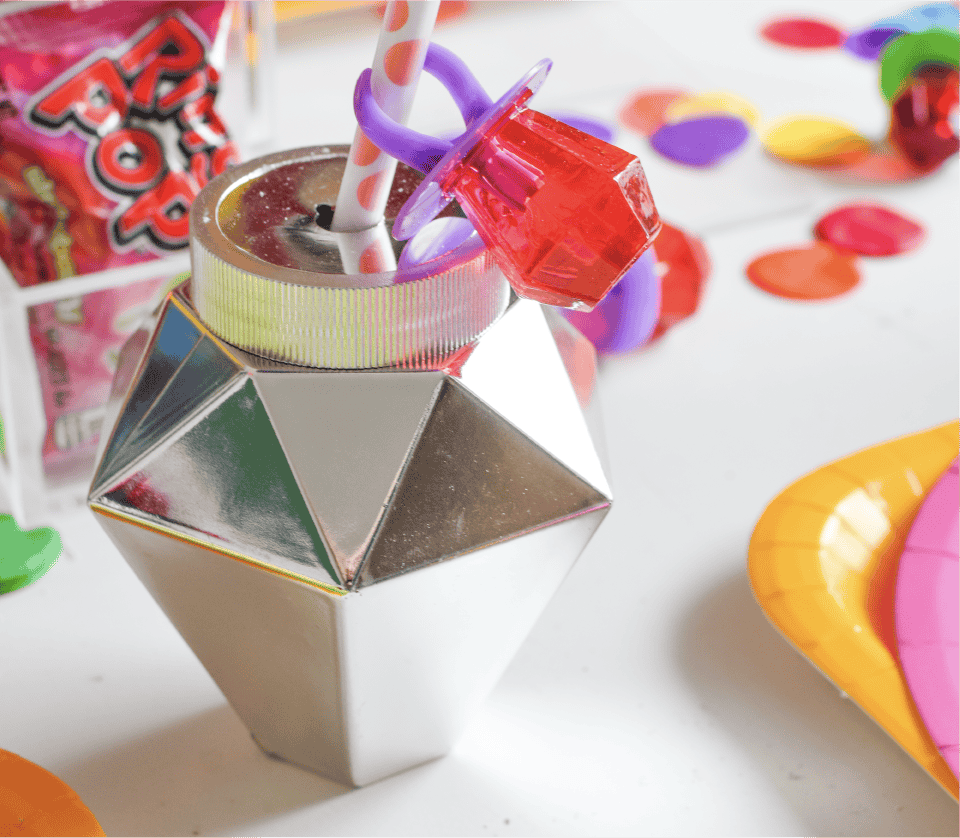 How about some Pop Art?! Display various pop art-themed photos of the birthday boy or girl, or guest of honor in frames on the guest table.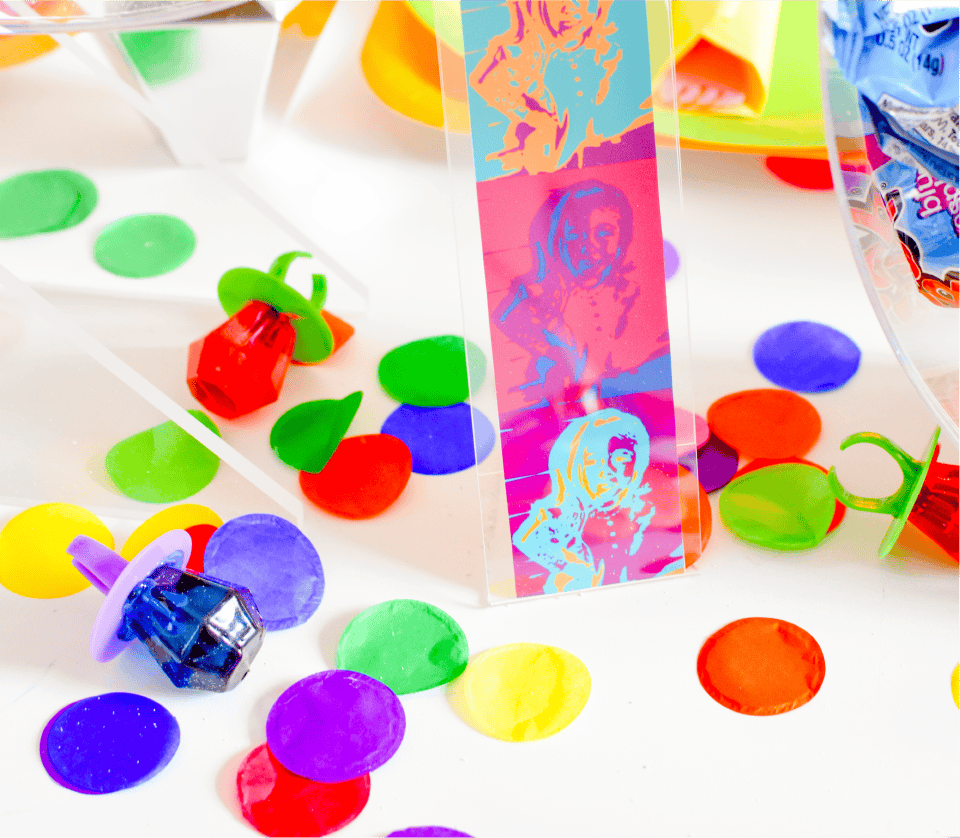 Tie it all together with Ring Pop! Our unwrapped pops make a great and colorful napkin holder.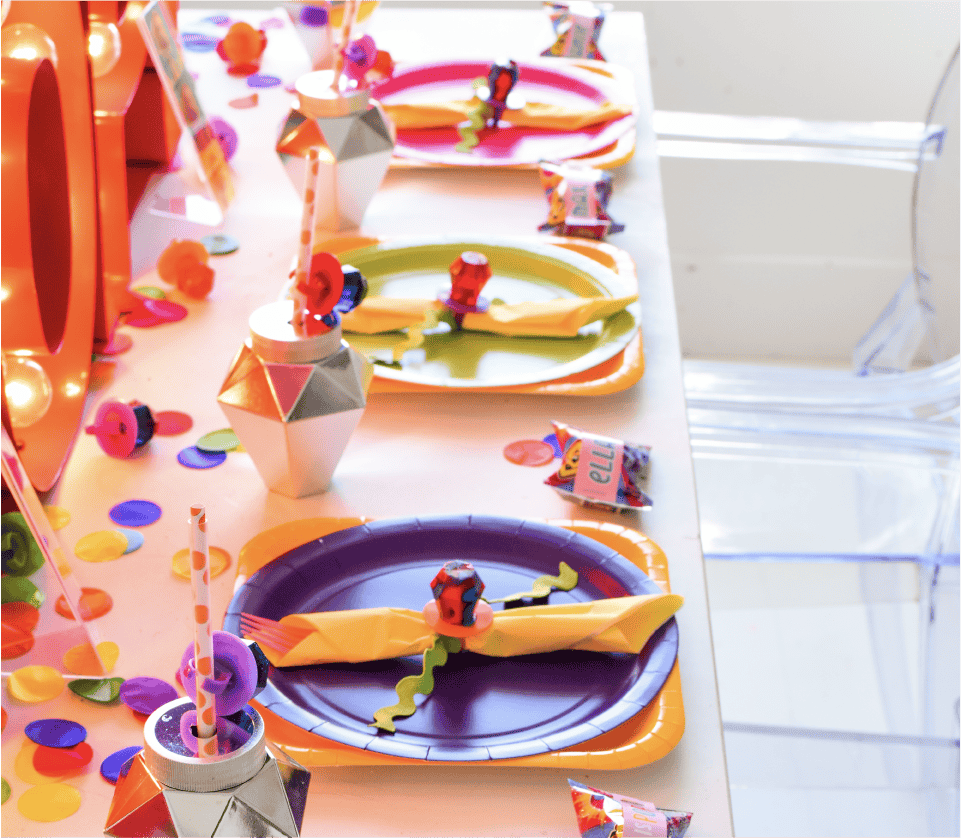 Over The Top Party Fun
For entertaining party fun, you can set up a pop hits karaoke stage! Set up a microphone and special backdrop so party-goers can pop up to the "stage" and jam out to their favorite songs.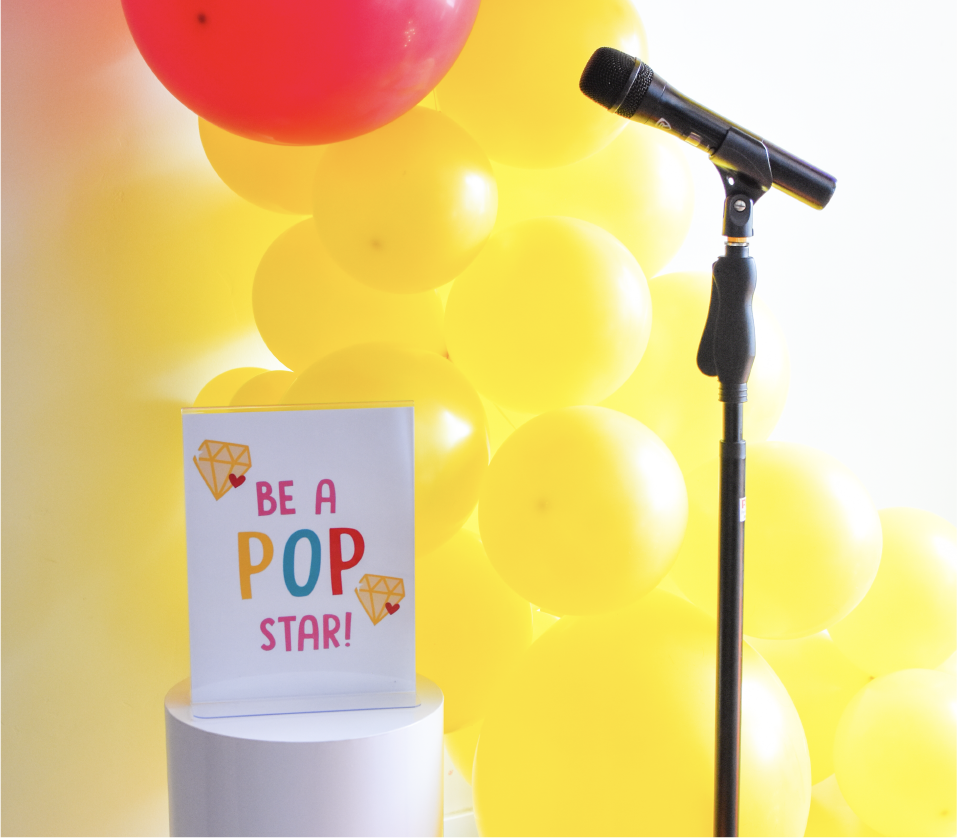 Fun Party Favors
Send guests home with an adorable party memento. Place paper shreds and a Ring Pop inside clear plastic containers. Add a lid and a cute tag that says, "This party was poppin thanks to you!"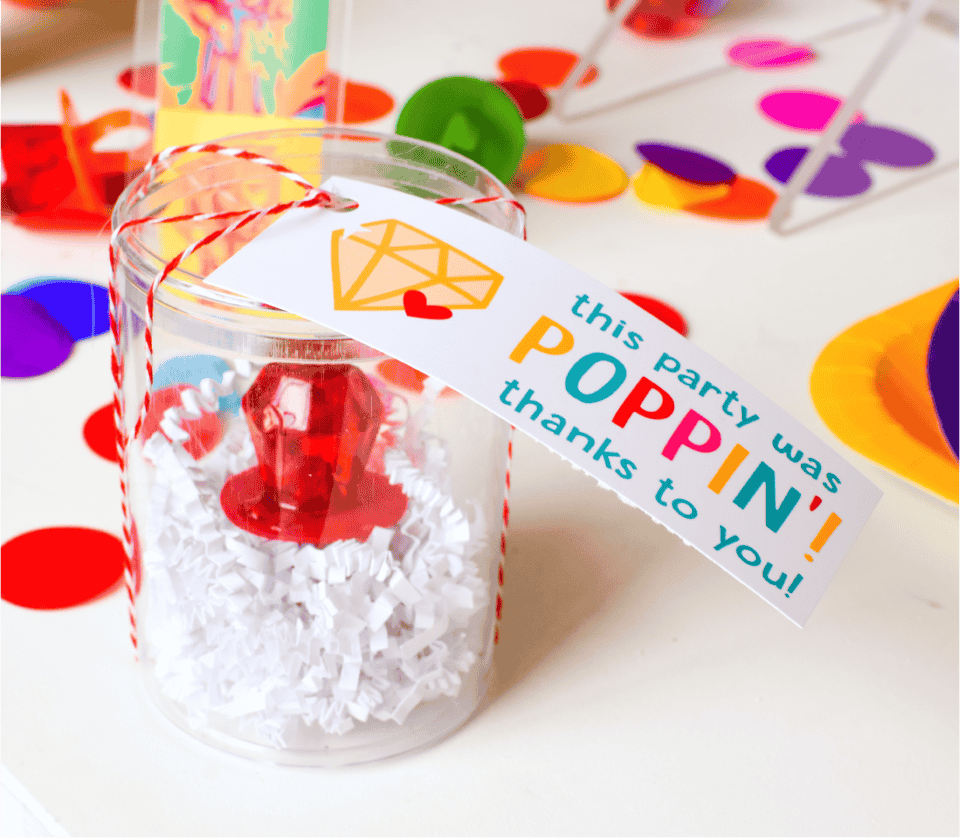 Poppin with color, and filled with fun sweet elements, it's an over the top party that everyone will love! Just another great way to party with Ring Pop!
We hope our Over The Top Party inspires your next birthday party or celebration! Share your party fun with Ring Pop® with #RingPopPartyStarters!