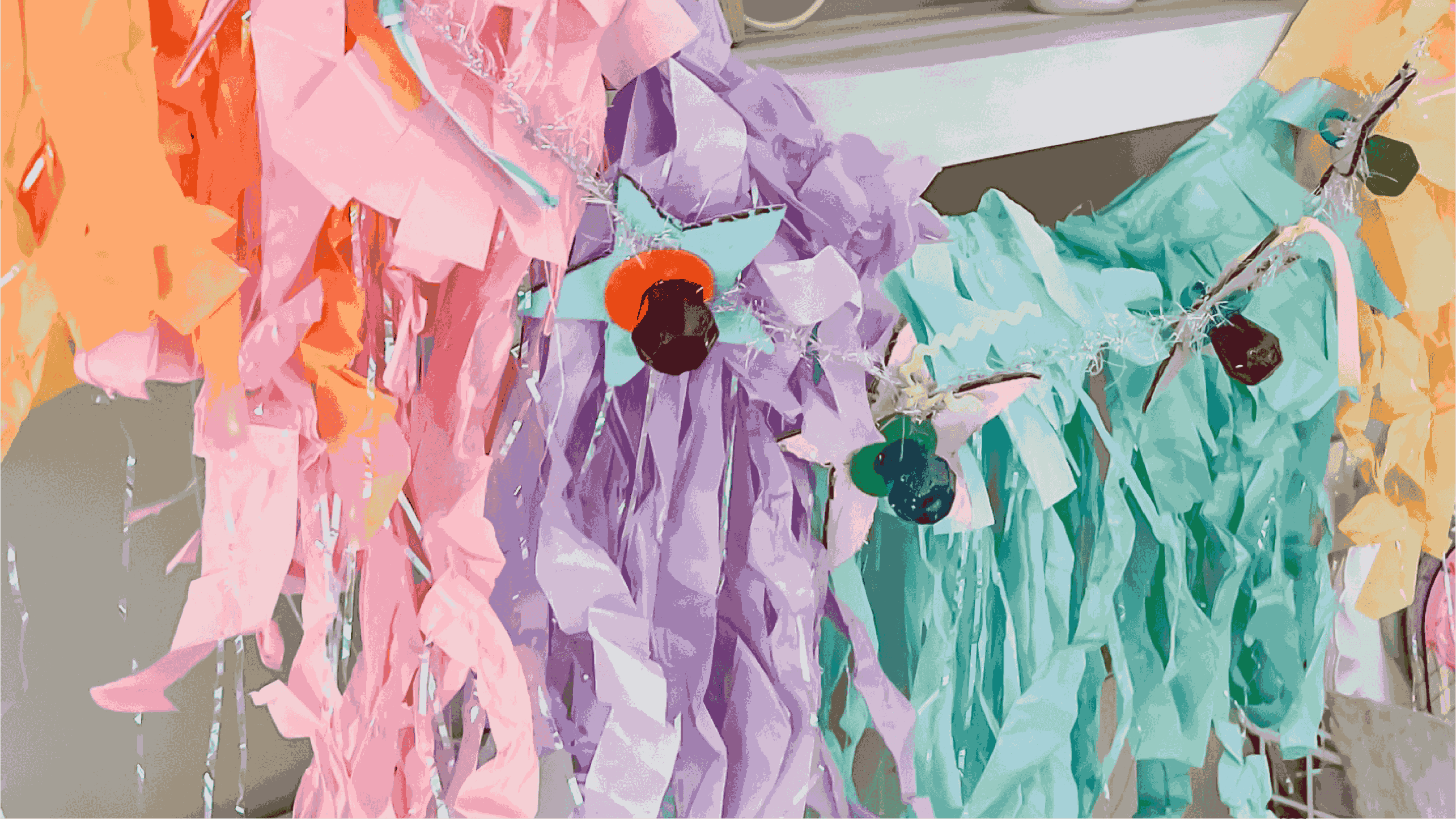 Ring Pop® Party Garland
Liven up your next birthday party celebration with the Ring Pop Party Garland. This handmade garland is colorful and easy to make. No matter the time of year or occasion, it's a great decoration for any party.
Everything you'll need:
Cardboard
Exacto Knife
Scissors
Star Stencil
Paint
Colored tissue paper
Yarn or ribbons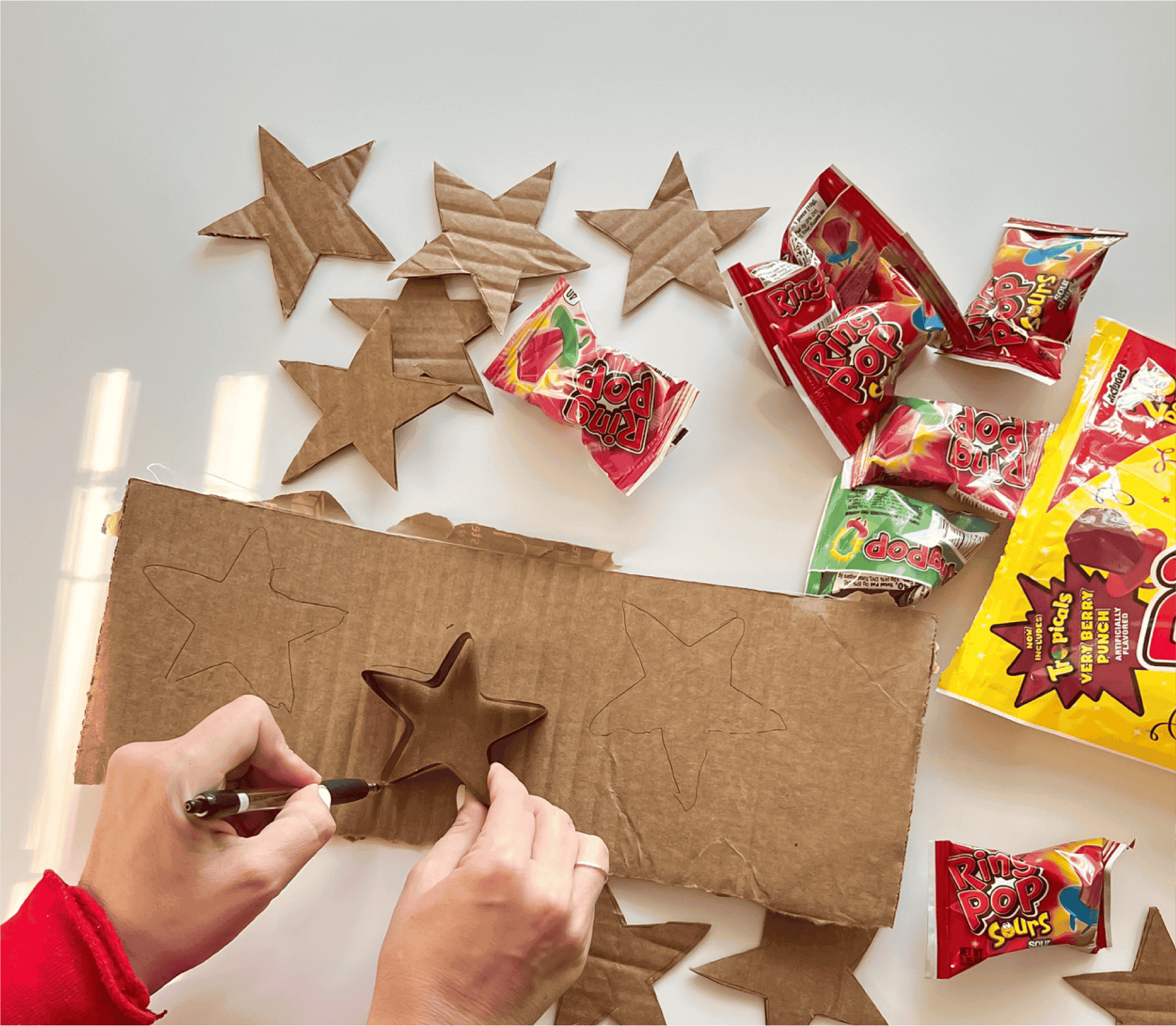 Here are the easy steps:
**this craft should be made with an adult only
Step 1:
Kids, draw or trace stars from a piece of cardboard, you can use a cookie cutter as a guide for stars. After you're done drawing, carefully cut them out.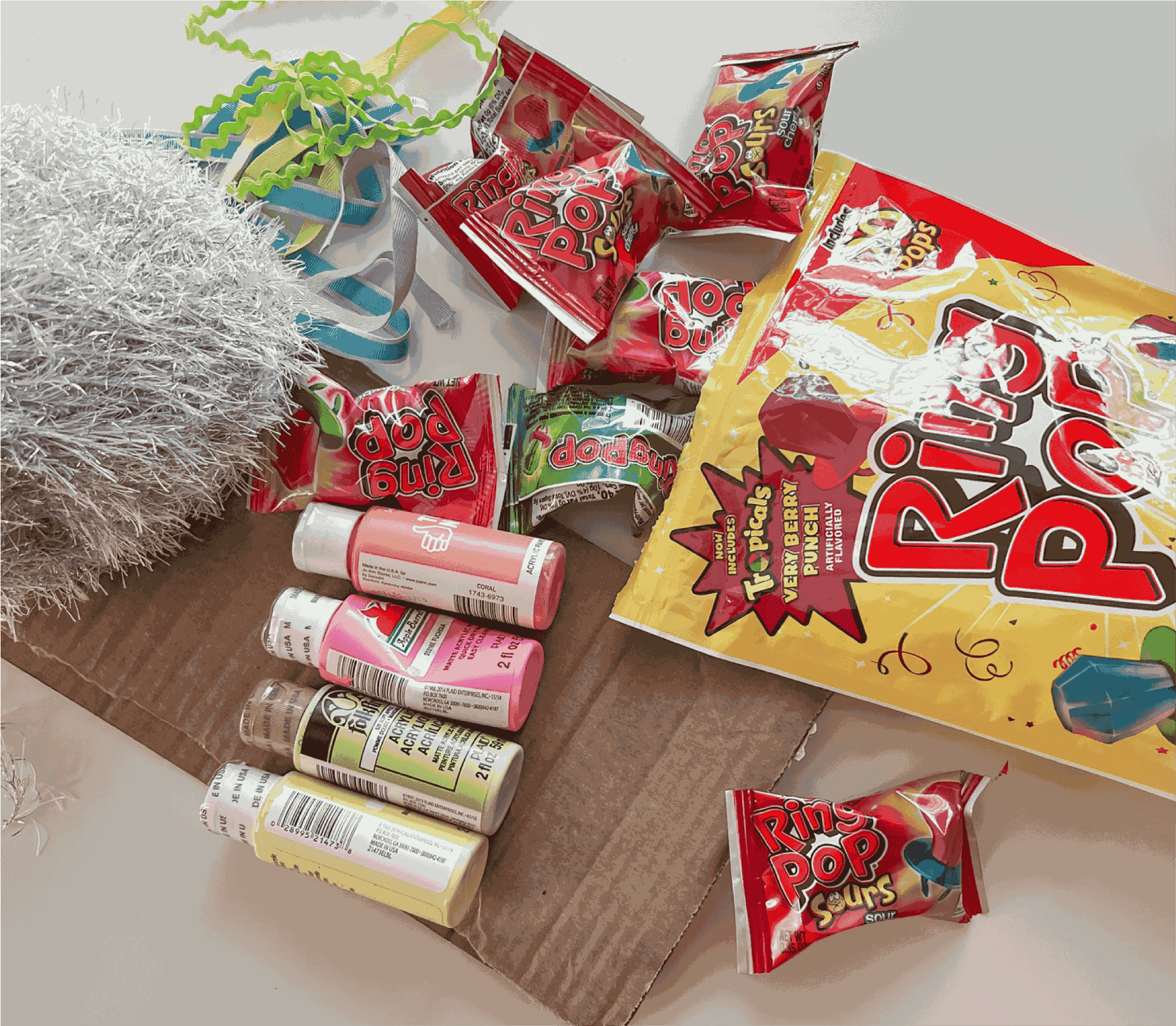 Step 2: Paint your cut-out stars in fun vibrant colors.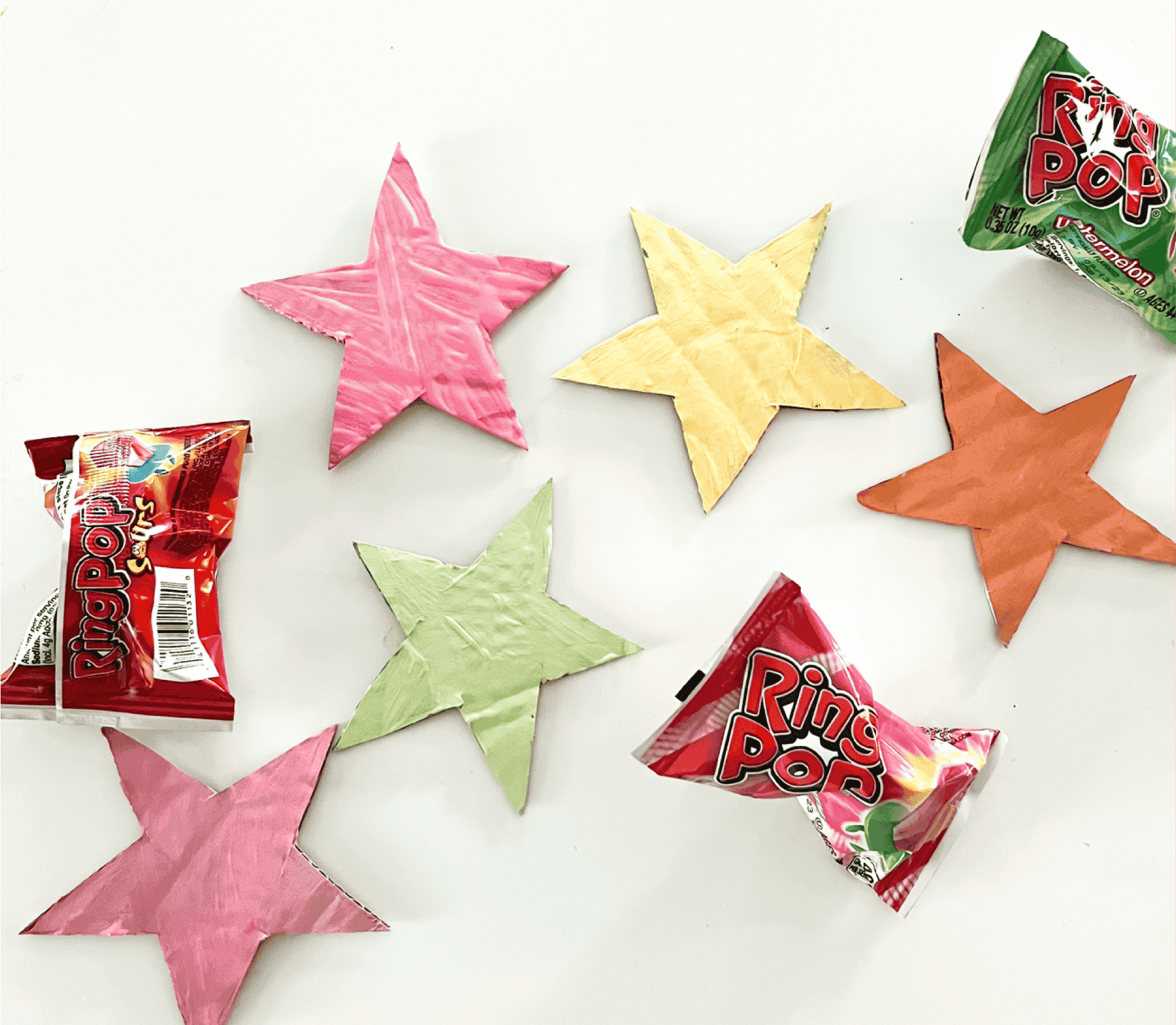 Step 3: Parents, use an Exacto knife to cut holes on each side of the stars for stringing. Then make 3 small cuts in the center of the stars (one horizontal and two vertical) to hold the Ring Pop.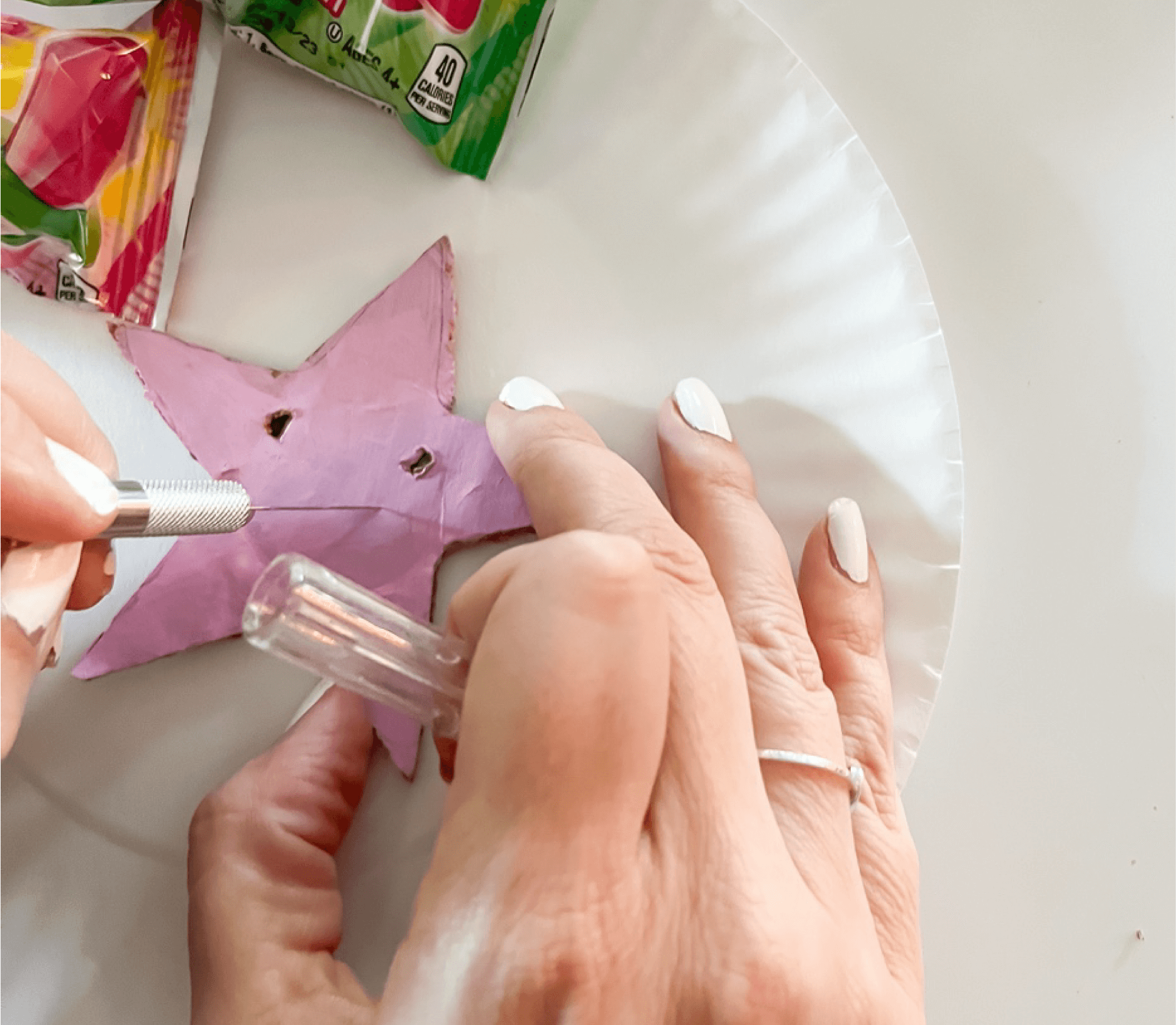 Step 4:  Once your stars are ready, Sting them together by threading colorful yarn, string, or ribbon through the holes on the side of the stars. This will tie all your stars together and make the base of your garland.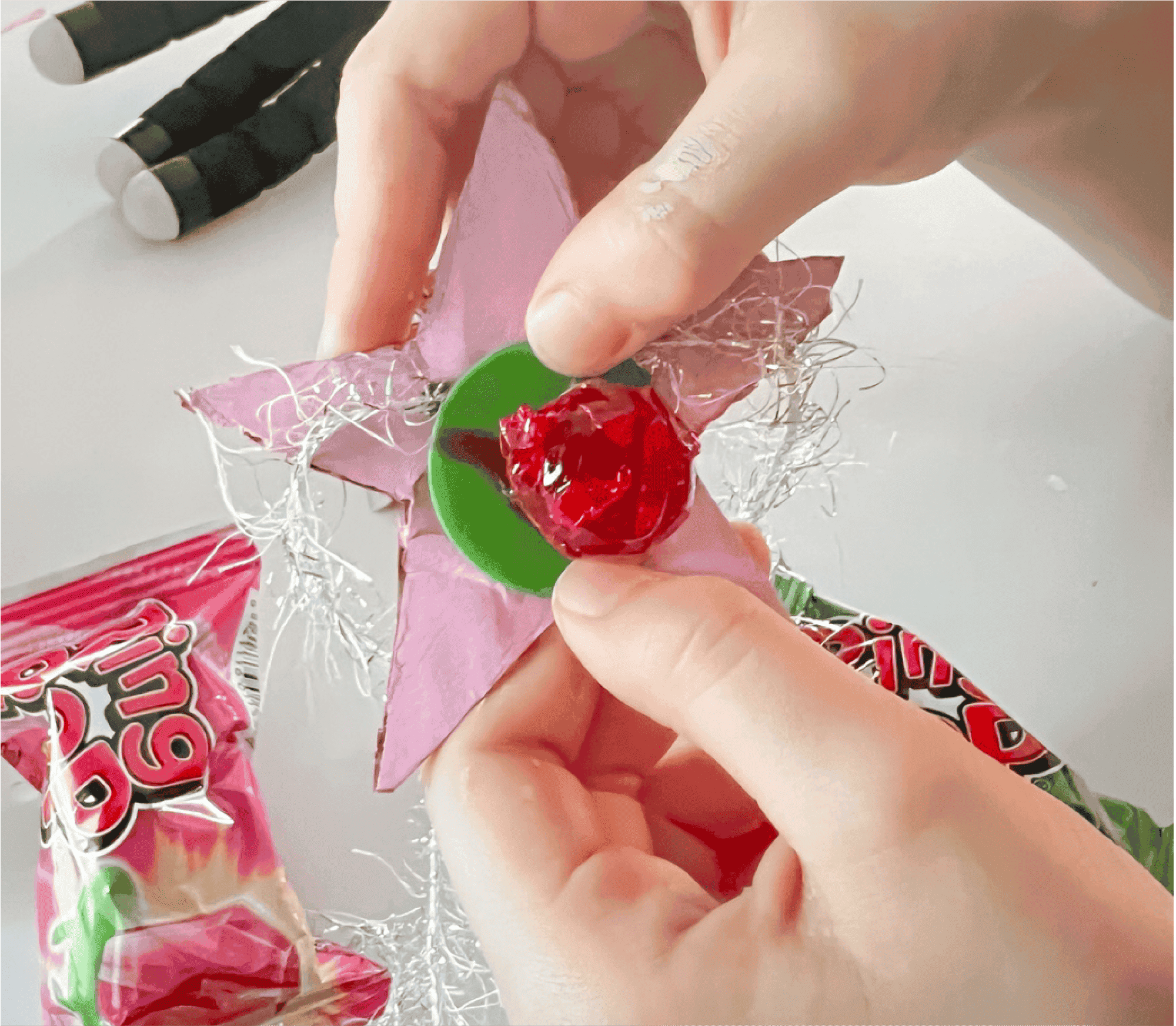 Step 5: Next, let everyone choose their favorite Ring Pop flavor, and remove the Ring Pop lollipops from the package. Then, place the unwrapped Ring Pop lollipops into the stars by inserting the ring base securely into the cuts made in the center of each star.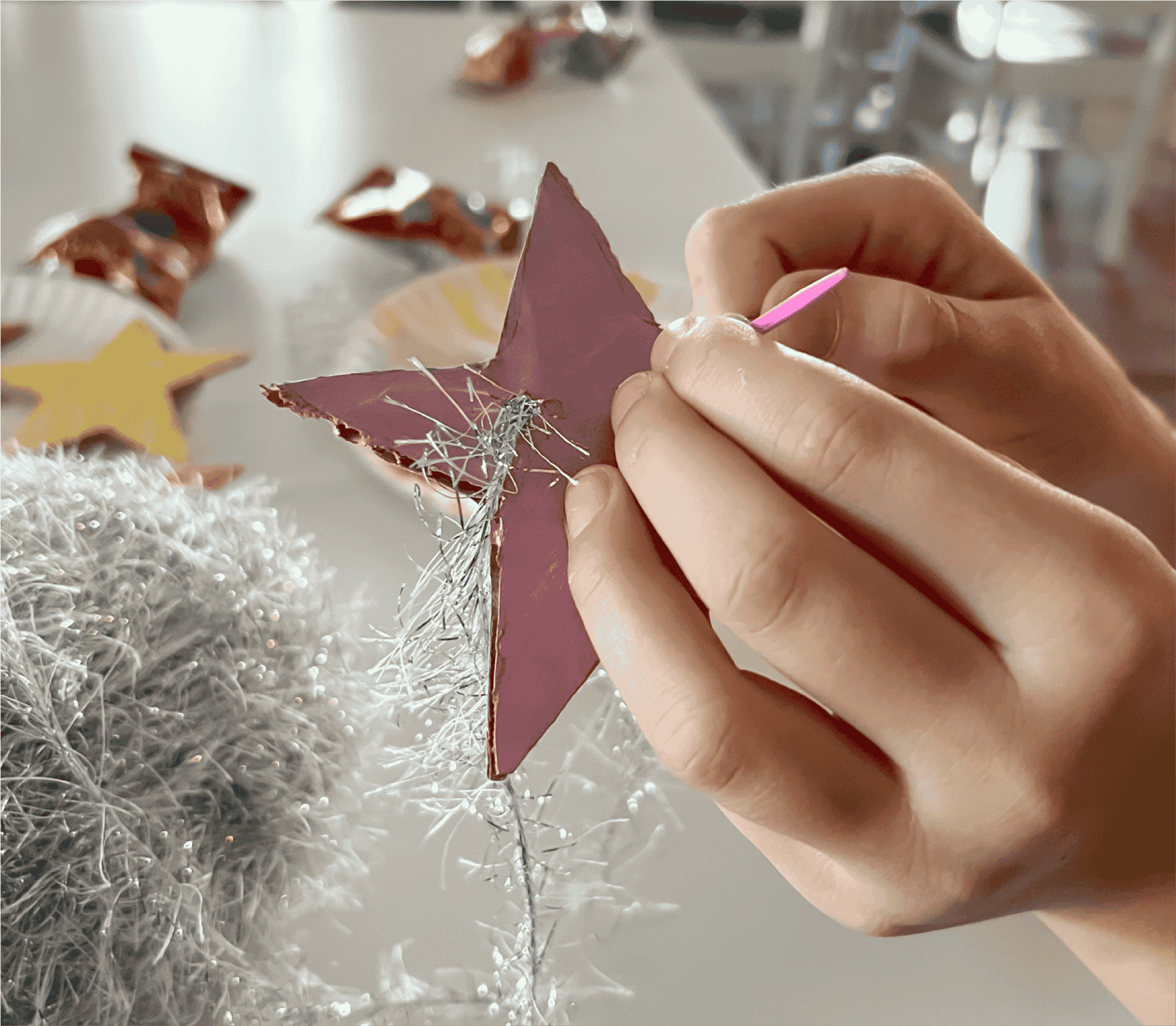 Step 6: For more flair, tie small parts of ribbon or other flair in between the stars on your garland base.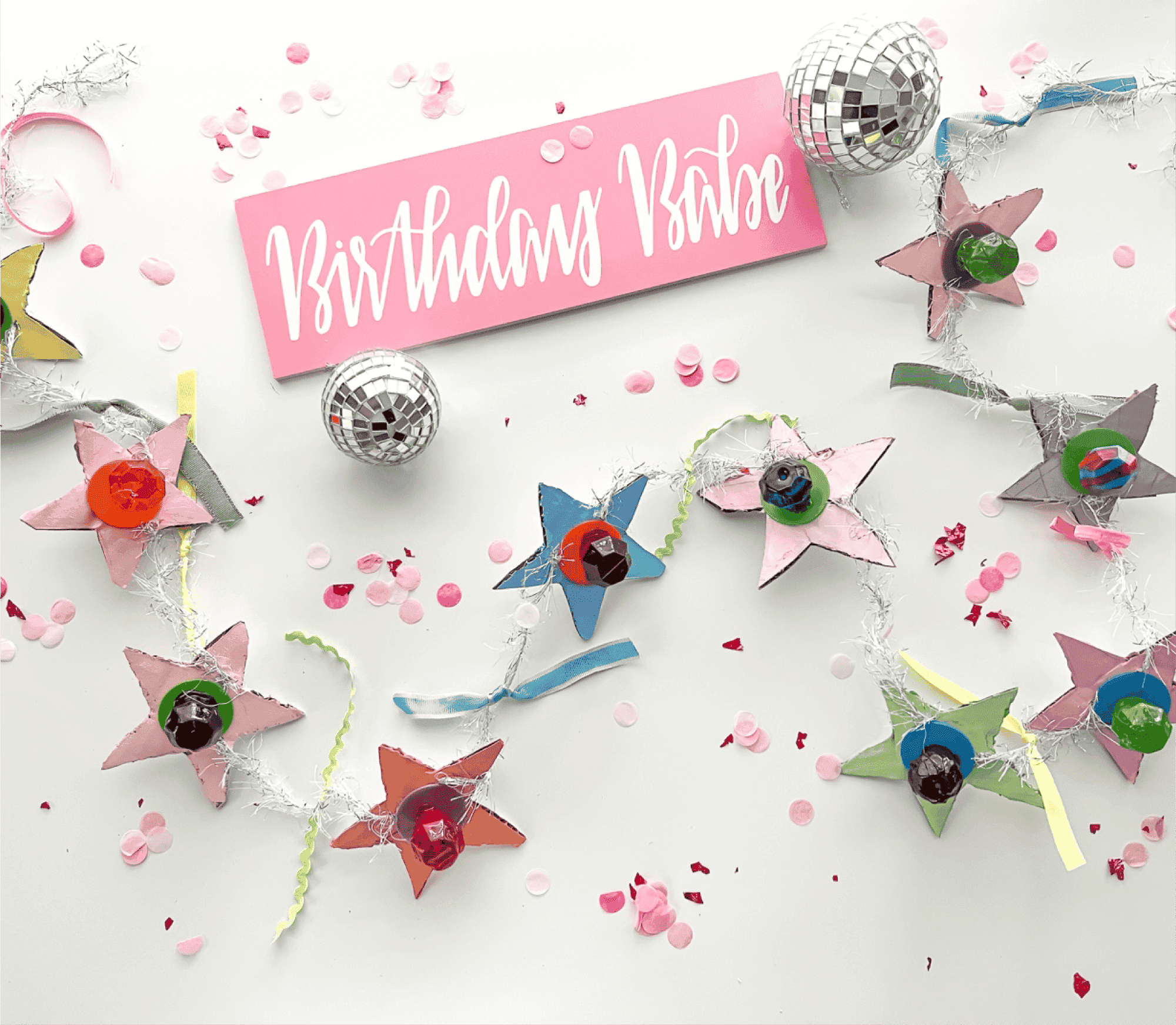 Step 7: Finally, hang your gemtastic garland for your party!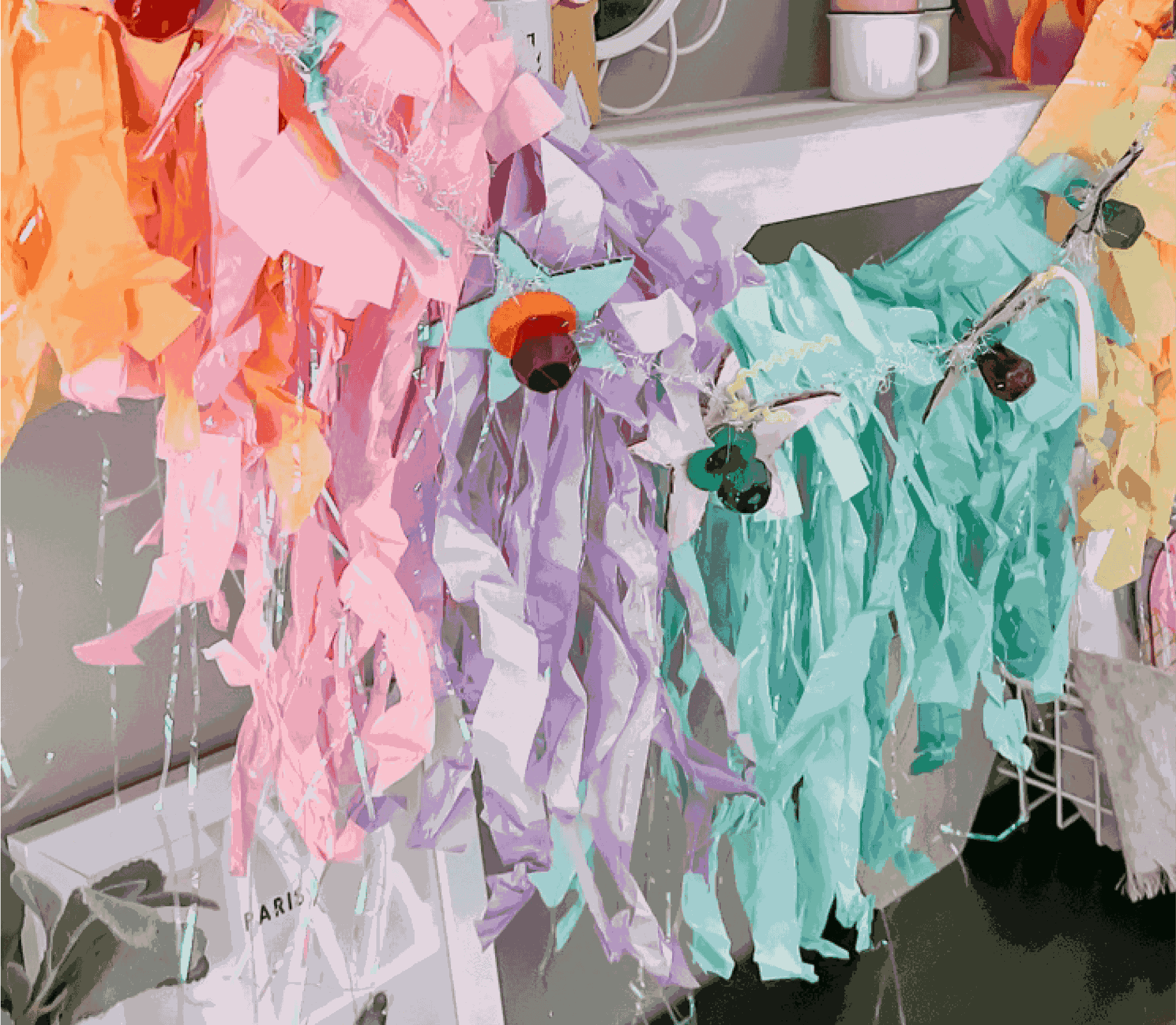 Our party garlands are perfect for every get together! Ring Pop has so many flavors and fun colors, everyone can get their favorite!  But please remember, while our party garlands are super sweet, they're not for eating! Make sure your kids and family pop open a fresh one, so they can enjoy a Ring Pop while enjoying your amazing decor!
Share your Birthday Fun with Ring Pop® with
#RingPopPartyStarters!