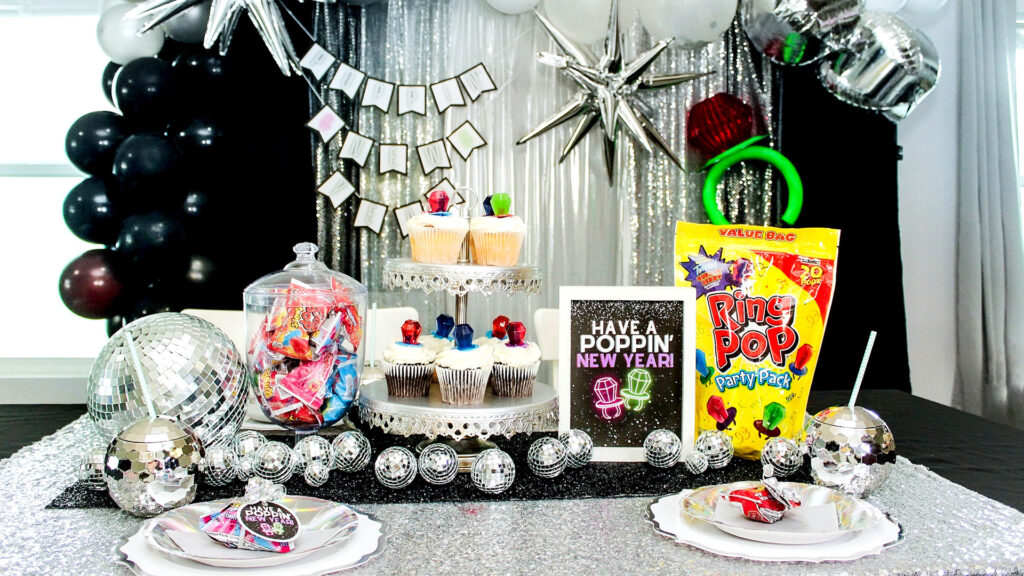 Ring Pop® Poppin' New Year's Party
Host a kid-friendly Ring Pop Poppin' New Year's Party to ring in the new year. This delightful and family-friendly bash celebrates the joy of popping with Ring Pop! With decor ideas, fun New Year's Eve games and themed food ideas, this party is sure to keep the little ones entertained as everyone rings in the new year!
Thank you @kaylapeloquin
Start the party off with a bang by providing each little guest with a Ring Pop! Download our free printable favor tags HERE. The printable features colorful designs and a "Have a Poppin' New Year" message. Attach these tags to each Ring Pop lollipop with sparkly silver ribbon for a delightful and easy party favor guests will love.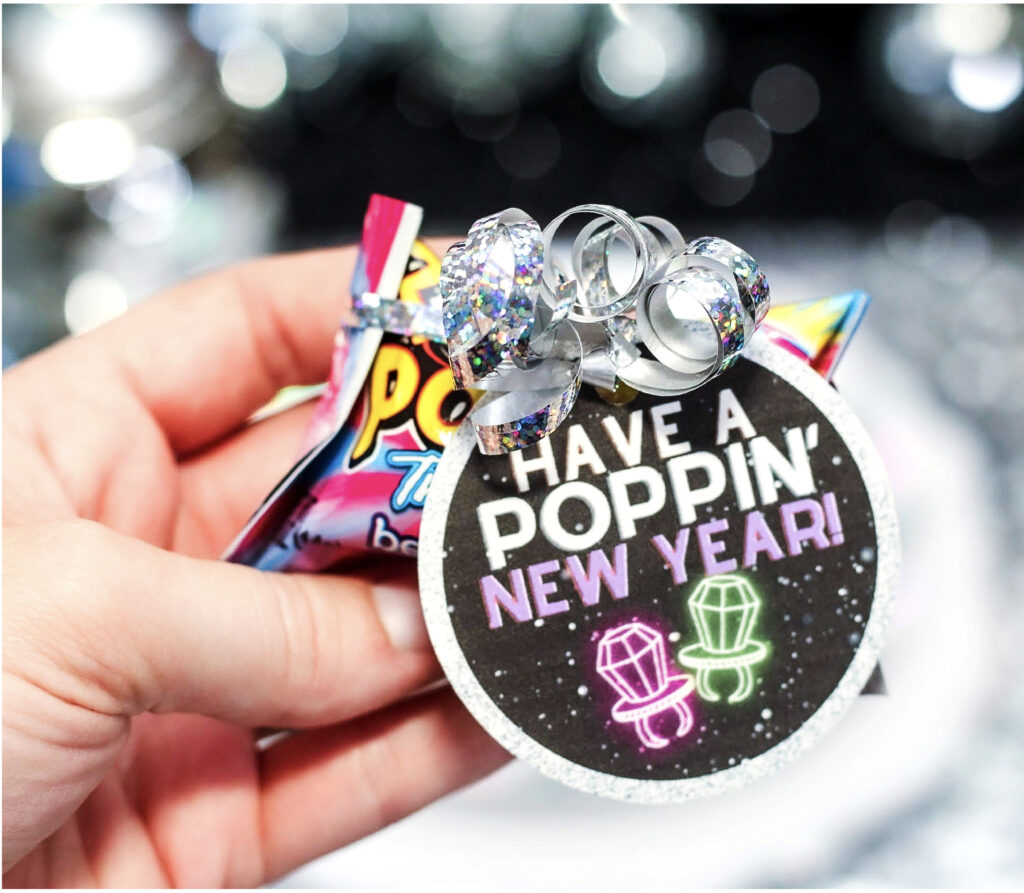 For fun party activities, you can make a Bubble Wrap Dance Dance Floor. Cover a designated dancing area with bubble wrap, and let the kids dance! They'll love the playful popping sounds!
Or play "Pop the Balloons of Fun". Fill balloons with fun activities written on small pieces of paper, like "tell a joke," "do a silly dance," or "give someone a hug.". Let the kids pop the balloons and enjoy the activities inside.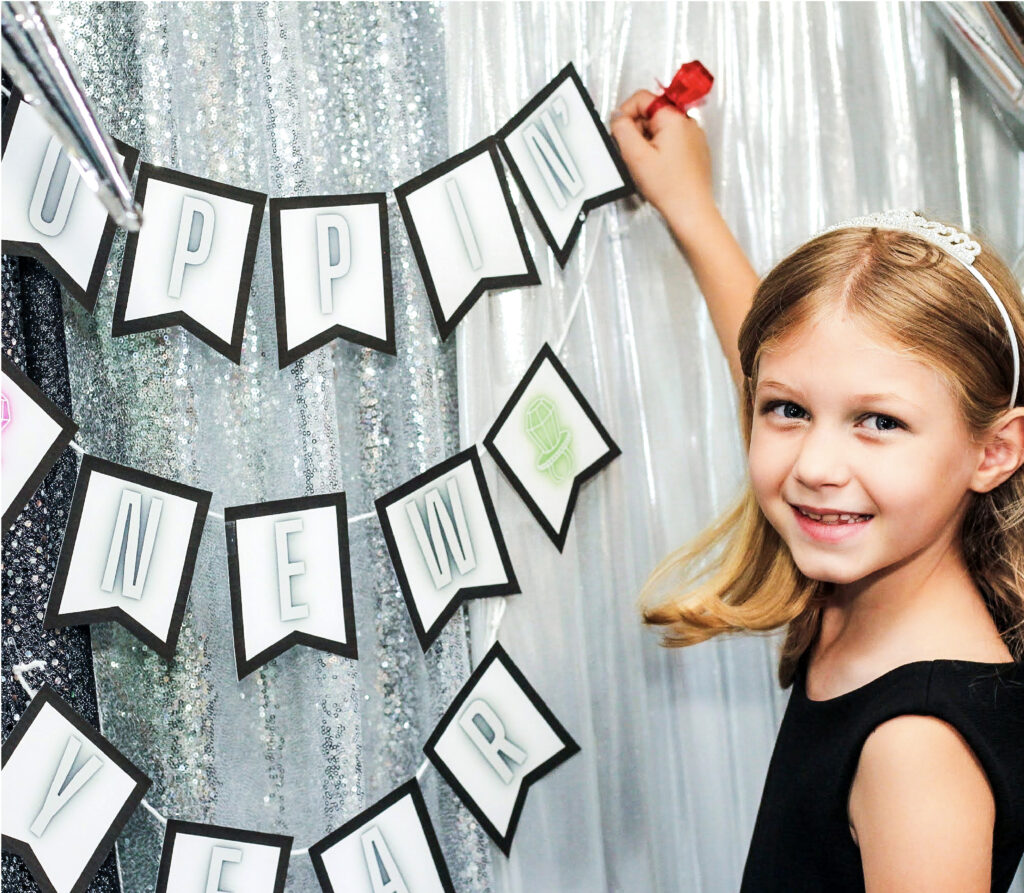 For a jaw-dropping photo-op create a vibrant and playful balloon garland. Use a combination of contrasting balloons in various sizes for the best look.
Then add in a Giant Ring Pop for even more fun. It's easy to make! Pick up two bowls, a thin round plastic plate and a foam flower ring from your local dollar store. Glue the bowls together around the rims to create the jewel like Ring Pop inspired top. Next, cut a 6 inch piece out of the foam ring and glue the remaining ring portion to the round plate. Spray paint in your desired color. Finally, glue the two bowls to the base and hang from your balloon garland using clear fishing line.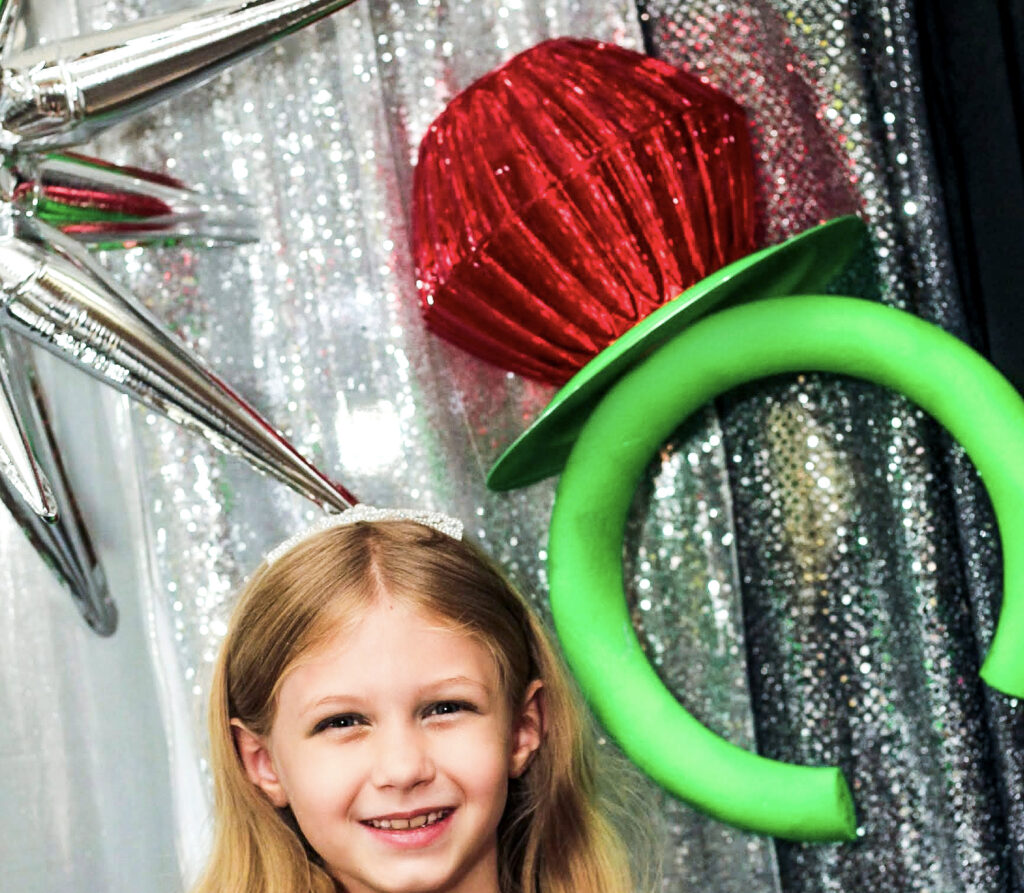 For eye-catching party table decor scatter disco balls throughout the table area to add a touch of sparkle and shine. Then add kid-friendly party food.
For a kid-friendly toast, garnish cupcakes with Ring Pop and let each kid choose a cupcake, "toast" with it, and enjoy!
For other fun "popping" food set up a popcorn bar with a variety of popcorn flavors and toppings.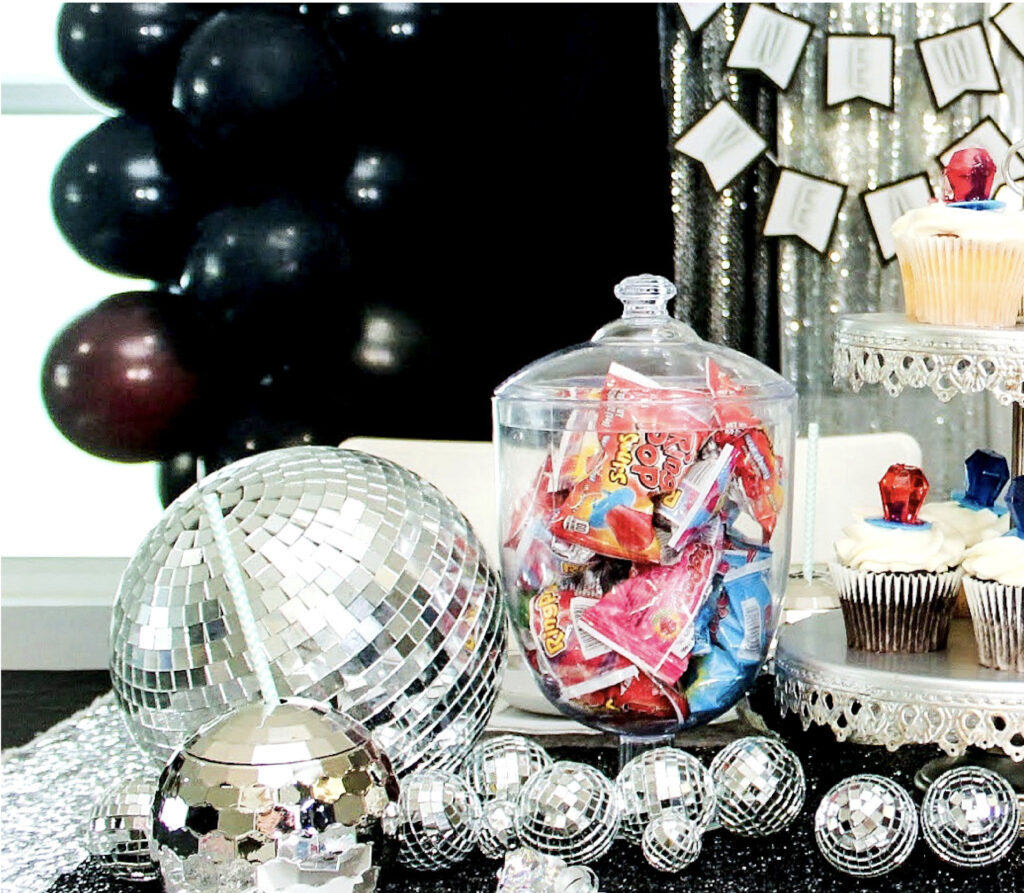 We hope this Poppin' New Year's Party gets everyone to ring in the New Year together!
Share your NYE fun with Ring Pop® with #RingPopPartyStarters!