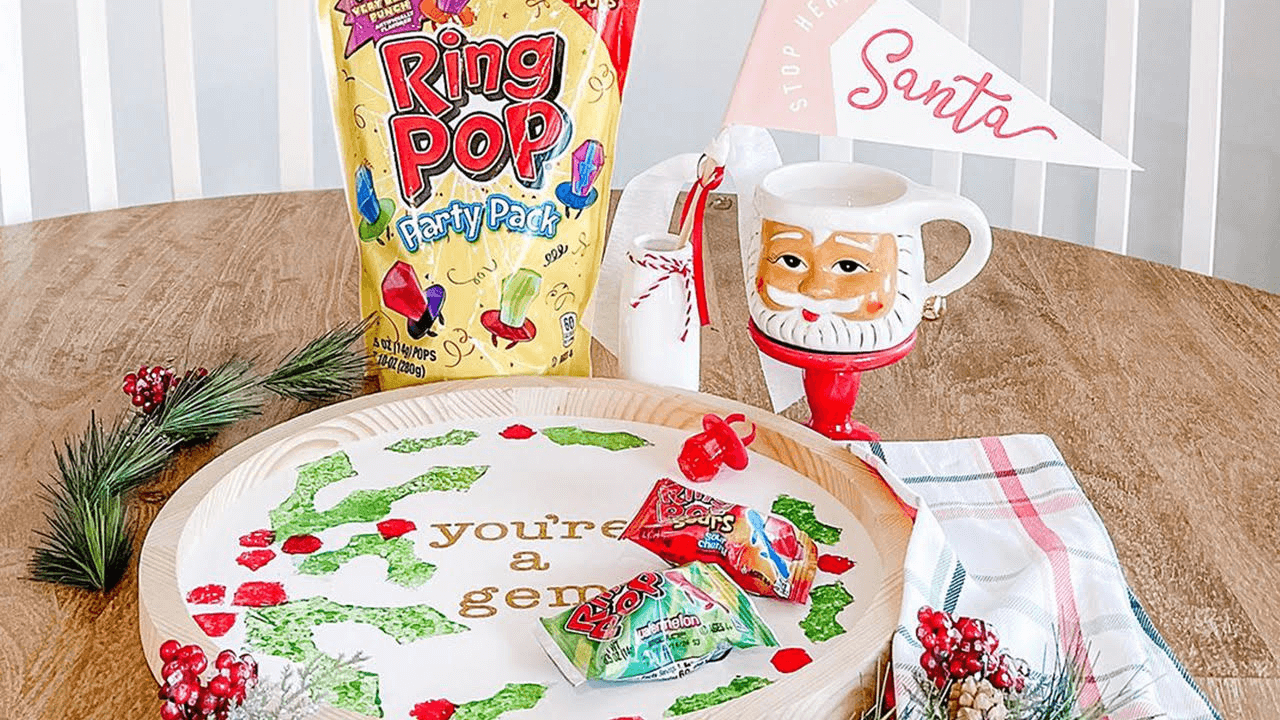 Ring Pop® Santa Plate
The holidays are upon us! We've decked the halls, and now the countdown to Santa is on! Our Ring Pop Santa Plate is the perfect activity to help get ready for jolly St. Nick! This sweet craft is festive and fun for the whole family!
Thank you @twolittletaylors
Everything You'll Need:
Wooden tray or board
Iron or Mini Press
Iron-on letters
Sponges
Kids Paint (non-toxic)
Paint Brushes
Scissors
Sharpie or pen
Optional: A Cloth to Cover Iron-on letters while ironing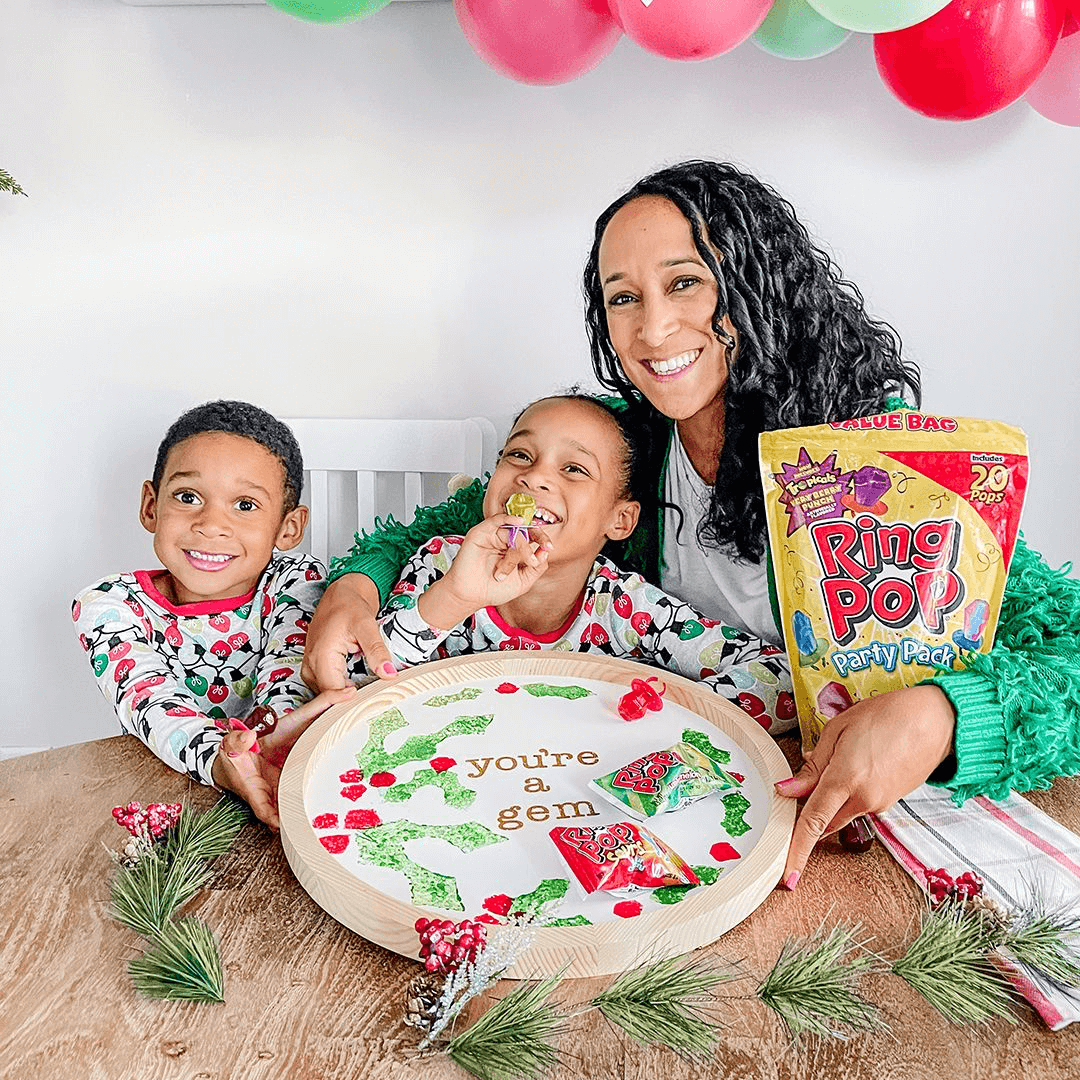 Here Are The Easy Steps:
Step 1: Parents, place your iron-on letters on your wooden tray or board, and iron or heat press them until adhered.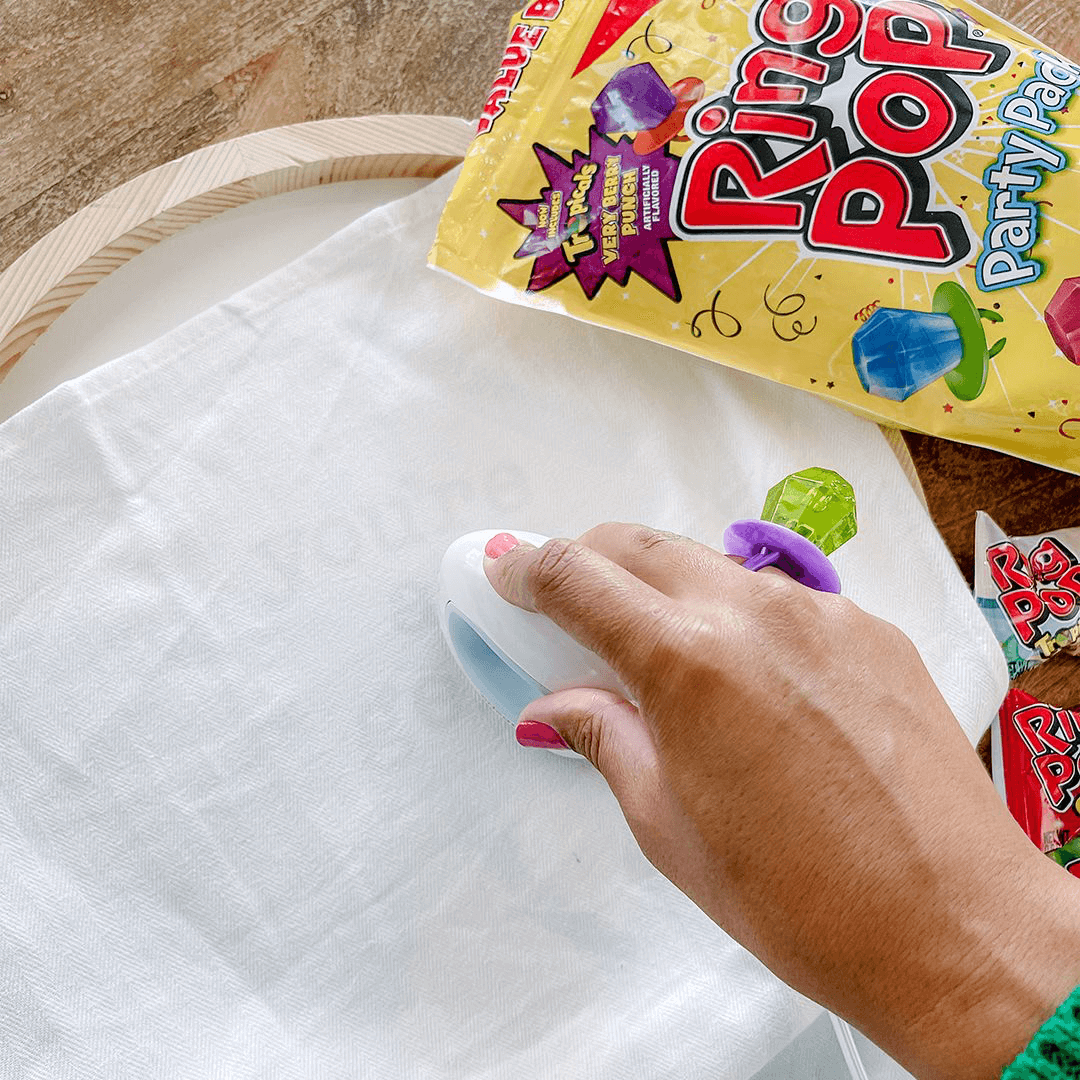 Step 2: Parents, use a sharpie and draw holly leaves and the iconic Ring Pop gem shape on a sponge.
Step 3: Next, get the kids involved. Together carefully cut-out the holly leaf and Ring Pop gem shapes from the sponge to create stamps.
Step 4: Grab the paint brushes and paint. Use the brushes to apply paint to your sponge stamps.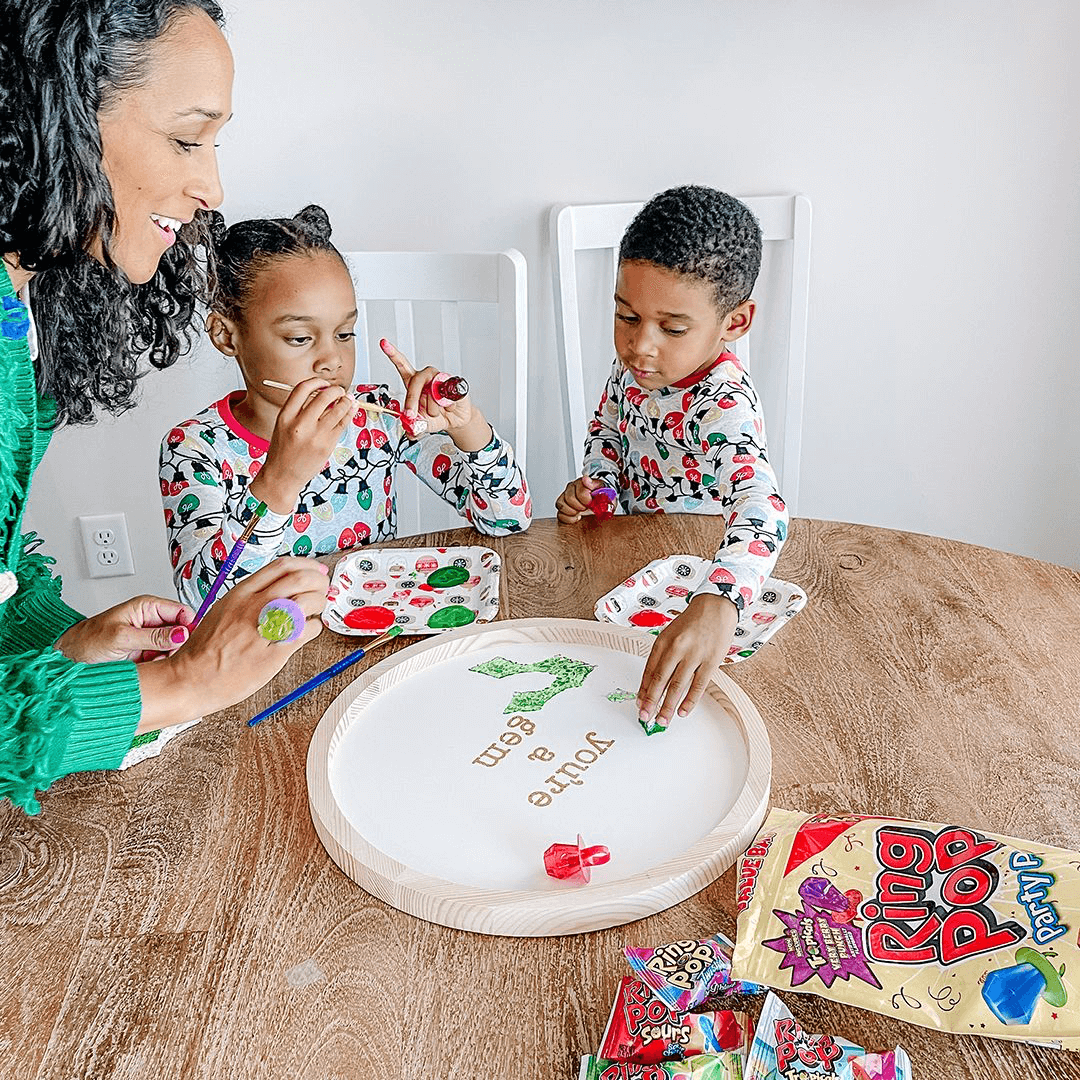 Step 5: Now the fun begins! Have everyone stamp their holly leaves and gem stamps on your tray or board. You want to create the appearance of holly, with the gem stamp creating the berries within the holly leaves. And don't forget to leave a little room for Santa's Ring Pop treat!
Step 6: Let dry, and you're ready for the big night!
Use this fun tray for Santa's treats, cookies and Ring Pop of course! We know he's going to love it, Ring Pop has so many great flavors and colors to choose from even Santa can find his favorite!
Share your holiday fun with Ring Pop® with #RingPopPartyStarters!