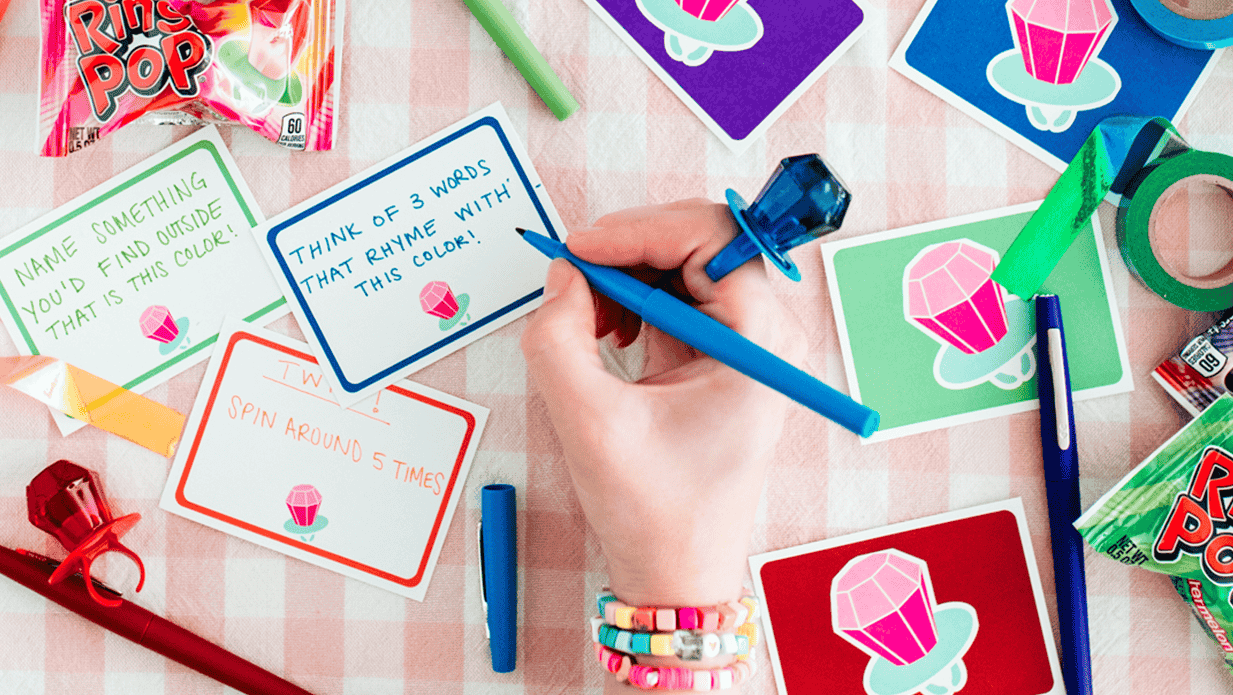 For many of us, summer is filled with memories of camp. Whether day camp or sleep away, the activities and spirit of camp lives on long after summer has ended. So, bring the camp vibes with family and friends with this Ring Pop Summer Camp Trivia Game. Fun and easy to create, kids of all ages will love this one!
Thank you @jessicagrant14
To play this Ring Pop Summer Camp Trivia Game you need Ring Pop, so make sure to pick up a Ring Pop Party Pack!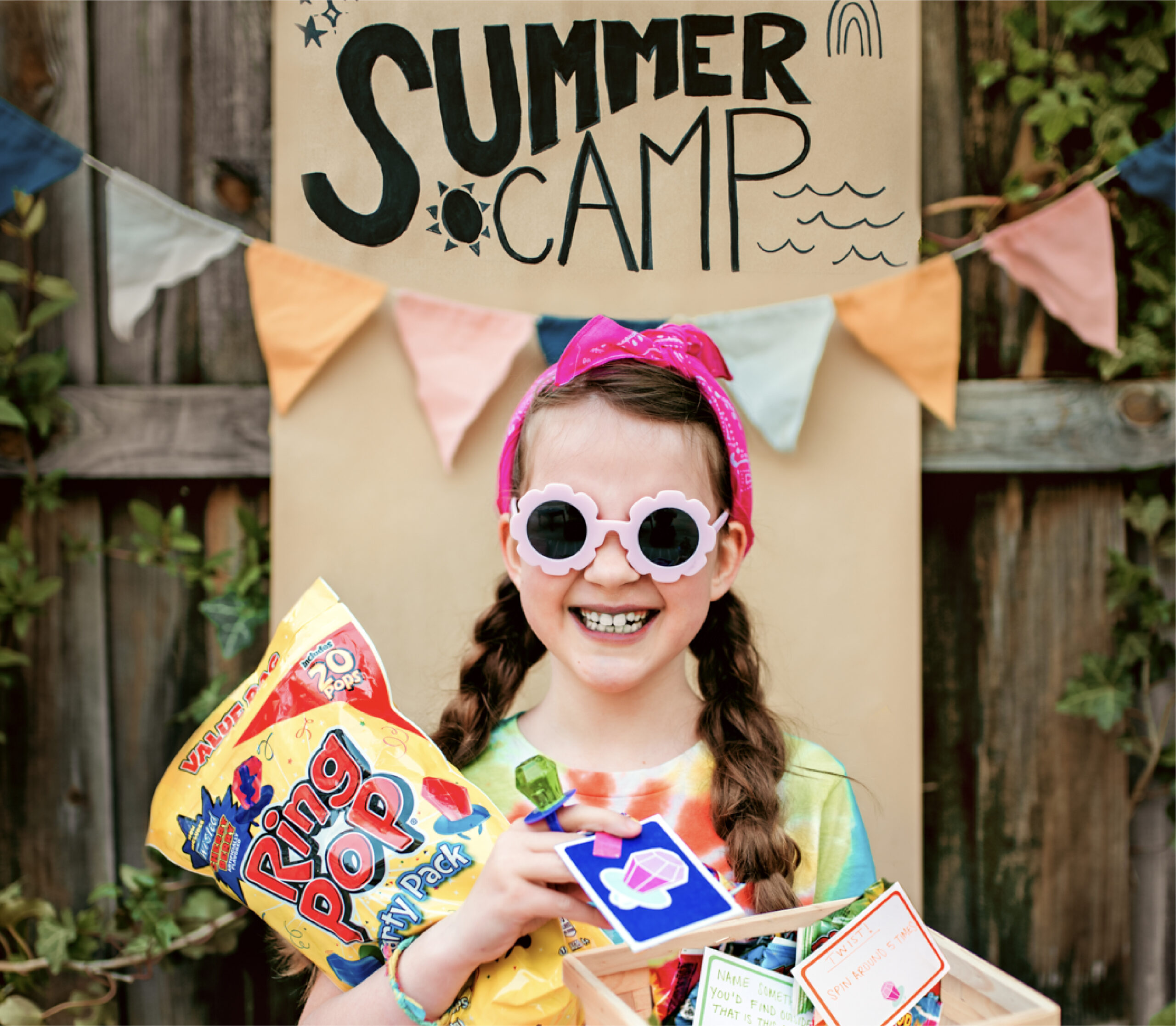 Everything you'll need: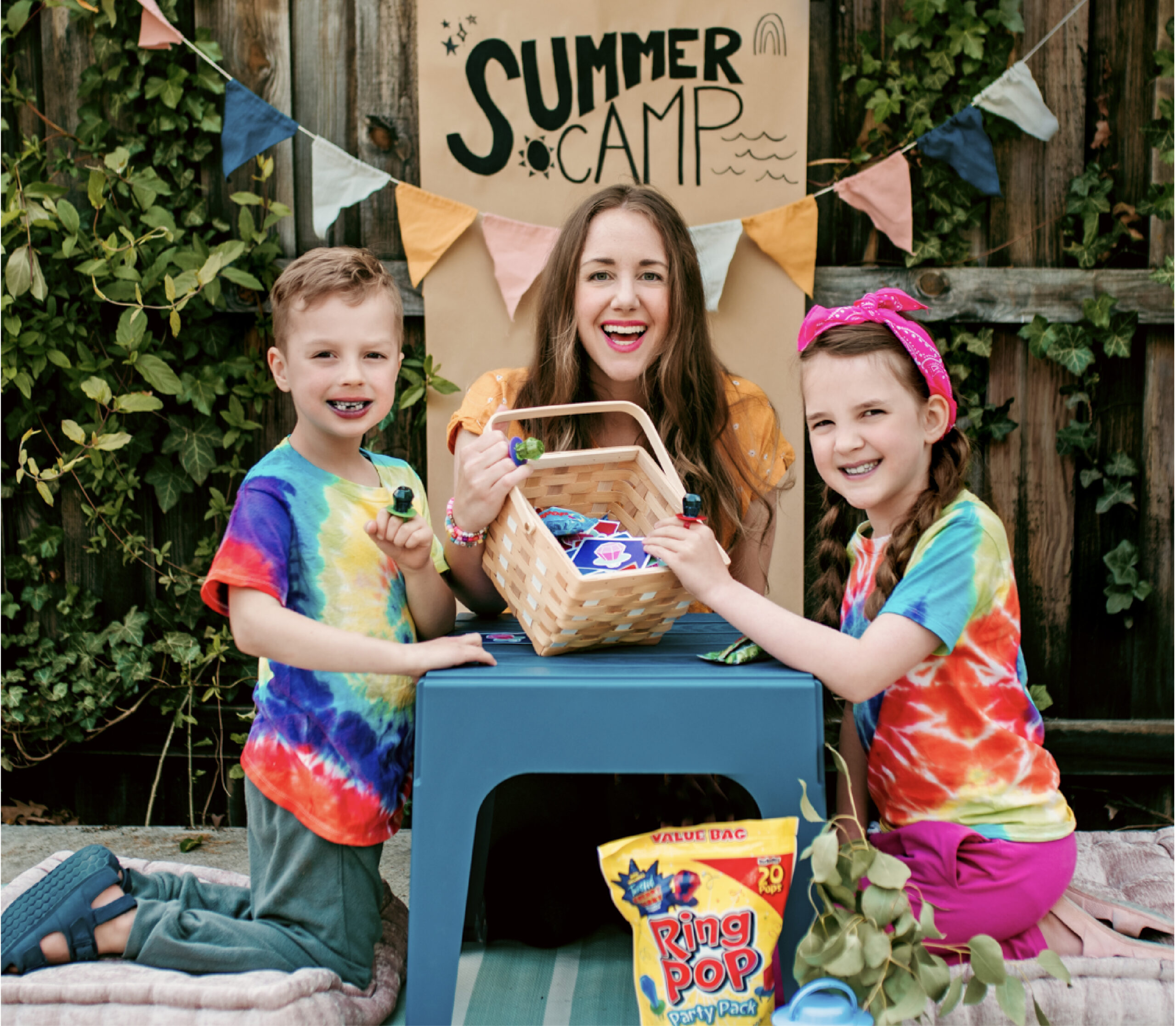 Here are the easy steps:
Step 1: Print and cut out the blank trivia cards.
Step 2: Write a question on each card. Think of questions like, "Think of 3 words that rhyme with this color", "Name something you'd find outside that is this color", and "Name 5 foods that are this color".
Step 3: For extra fun you can use the Twisted Cherry Berry flavor to add in some "Twist!" activity challenges like "Balance on one foot and count to 10", or "Spin around 10 times"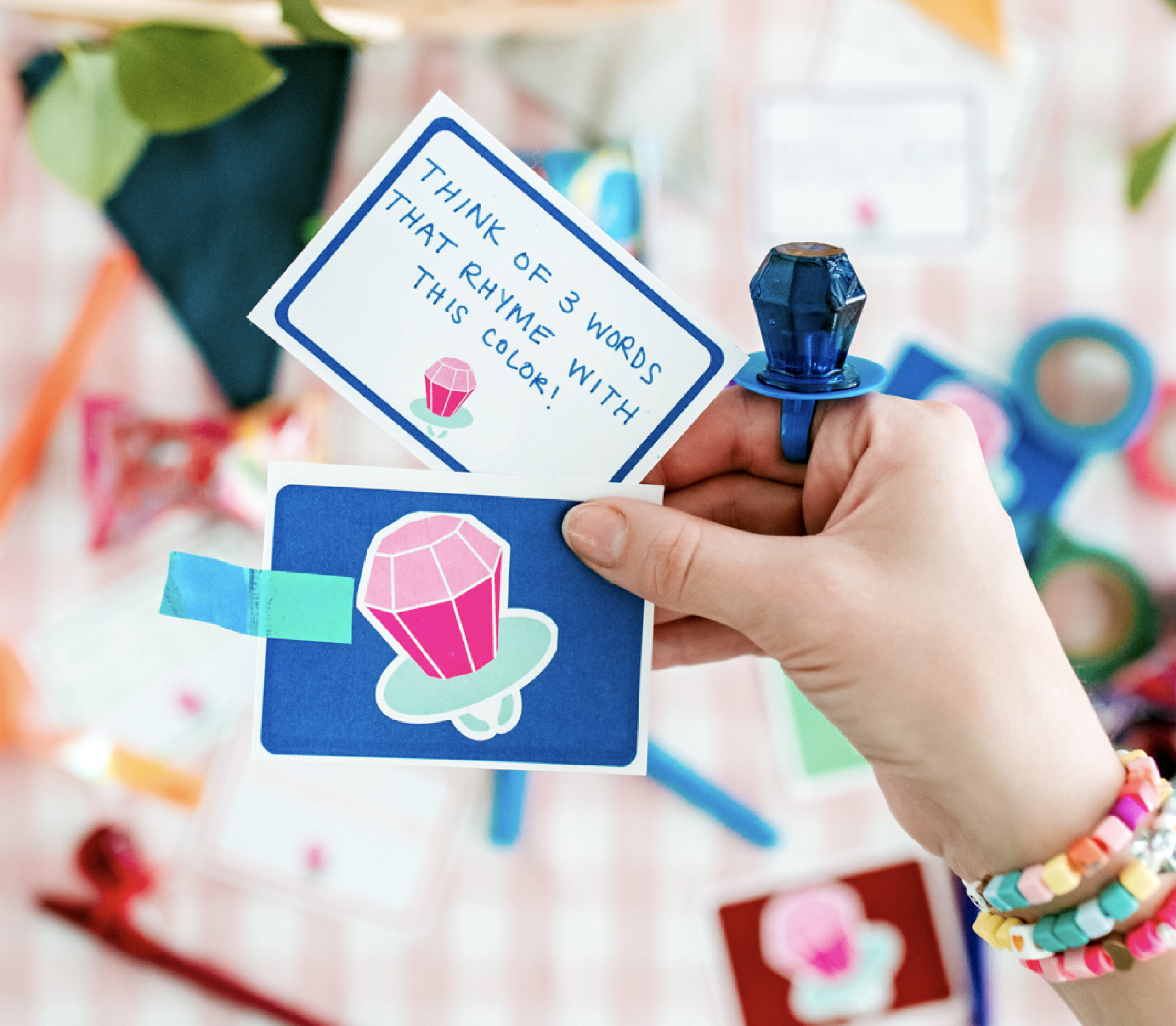 Step 4: Tape each card onto a Ring Pop package and place them all into a basket or bowl.
Step 5: To play, each player takes a turn closing their eyes and choosing a Ring Pop from the basket. Answer the question attached and receive a point for your team!
This fun and easy game is a great way to spend time together on a summer afternoon!
Share your summer fun with Ring Pop® with #RingPopPartyStarters!