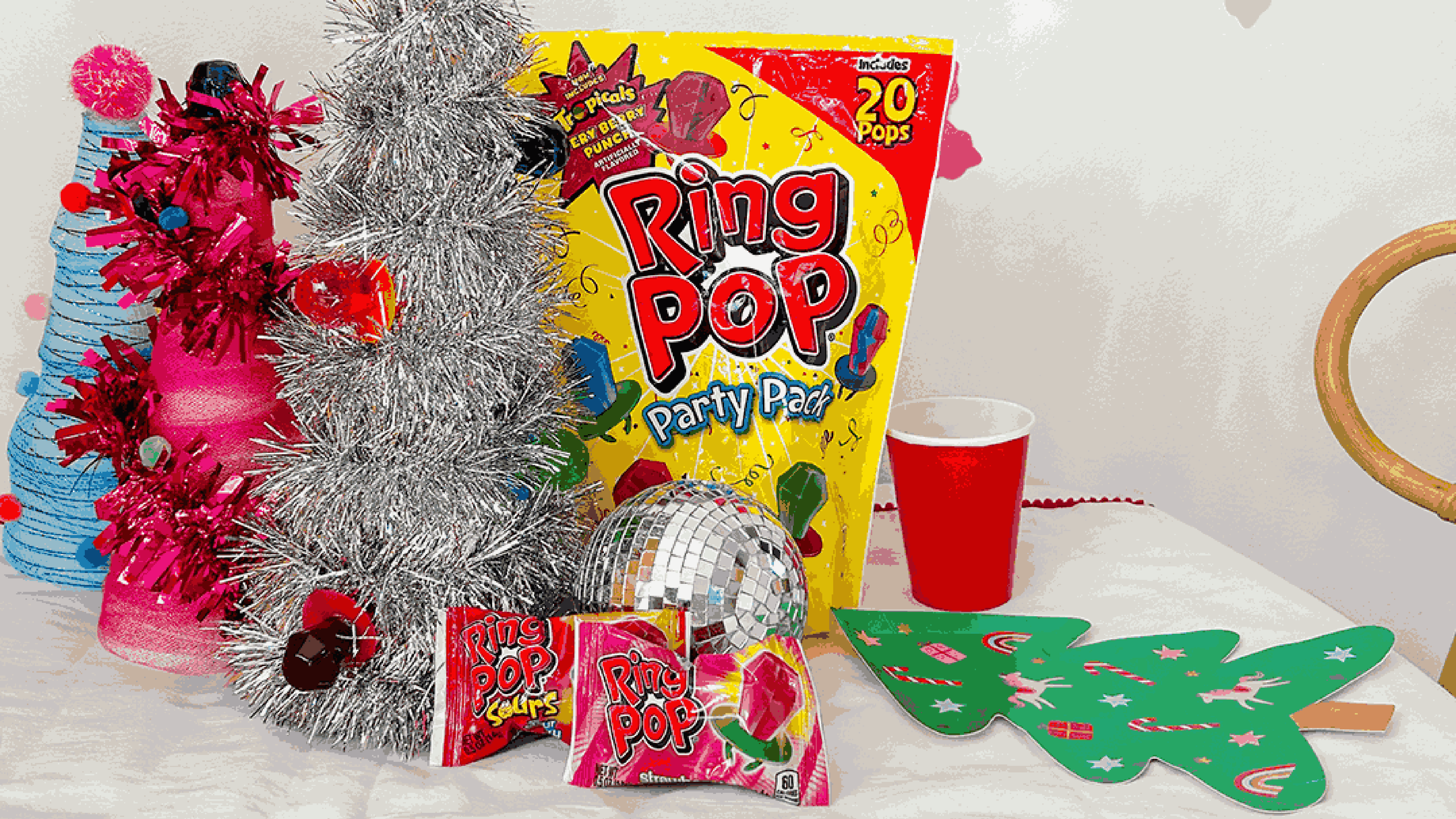 Ring Pop® Tinsel Tree
All is shiny and bright with this glittery Ring Pop Party Starter. Introducing our Ring Pop Tinsel Tree! Glistening with Ring Pop lollipops, this is a fantastic craft that makes for a great table centerpiece. And it's easy to duplicate, so make one, three, or a whole forest of Ring Pop Tinsel Trees!
Thank you @making.marinos
Everything you'll need:
To make one…
A Styrofoam Cone
Tinsel Garland in the Color of Your Choosing
Pom Poms and Decorative Trim
Hot Glue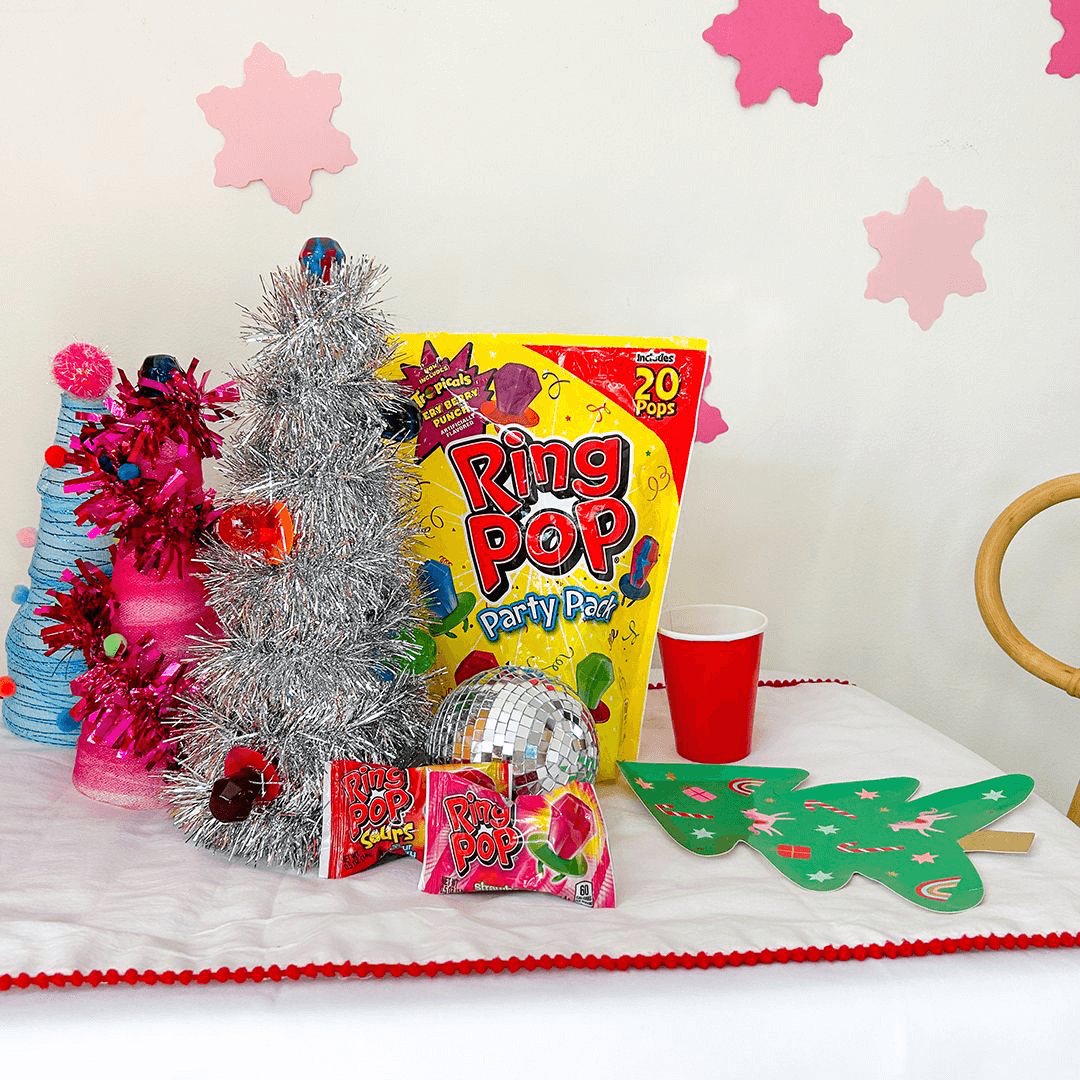 Here are the easy steps:
Step 1: Parents, grab the styrofoam cone and tinsel garland. With the hot glue, start gluing the tinsel from the base up, wrapping the garland around as you go. If you have older kids, they can do this step carefully on their own. For younger kiddos, have them assist by feeding you the garland as you glue.
Step 2: Once the Styrofoam cone is completely covered, use the scissors to poke into the Styrofoam cone to make holes.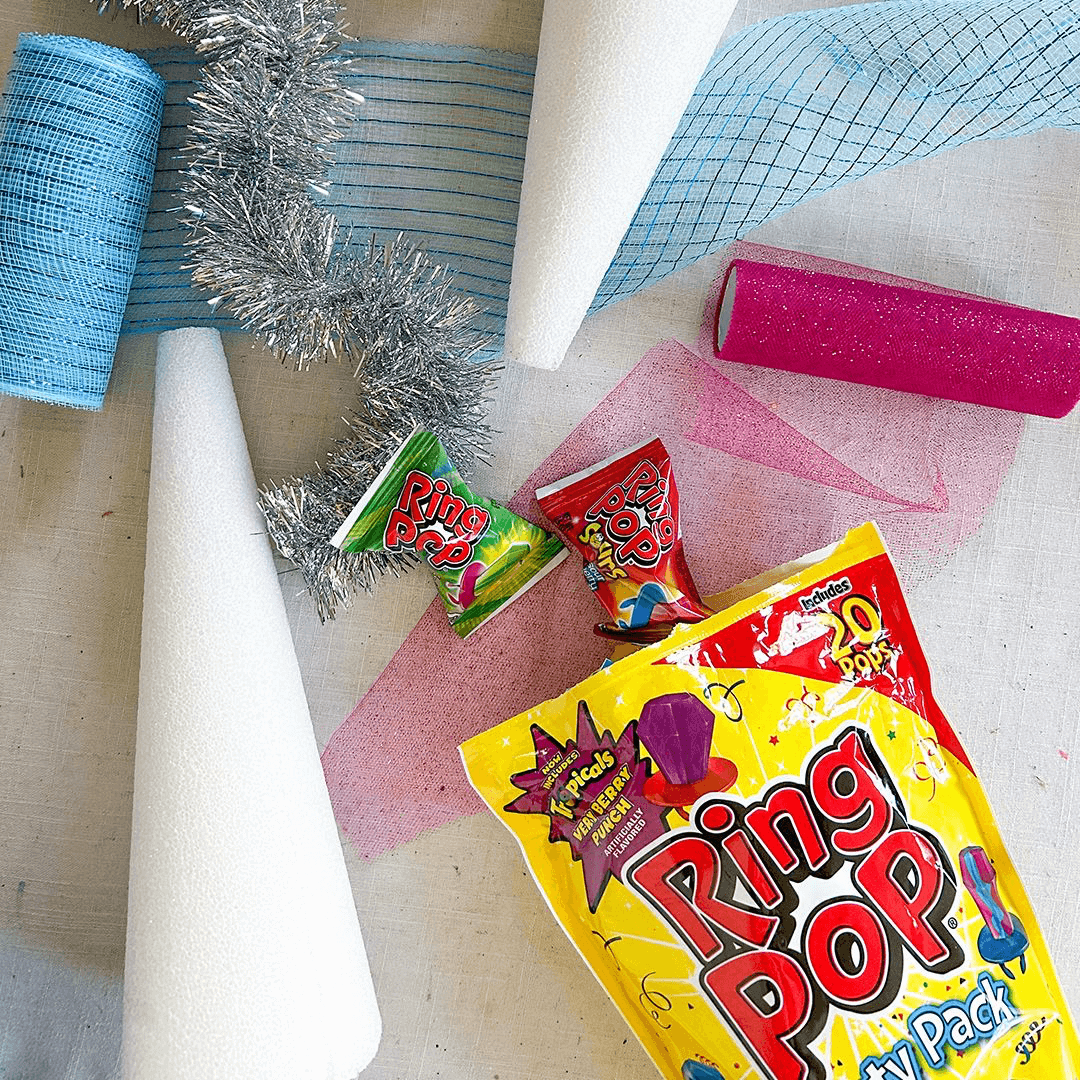 Step 3: Unwrap some fresh Ring Pop lollipops, and push the ring part through the holes you've made. The rings should stay in place on their own, but you can also use some hot glue to help keep them in place.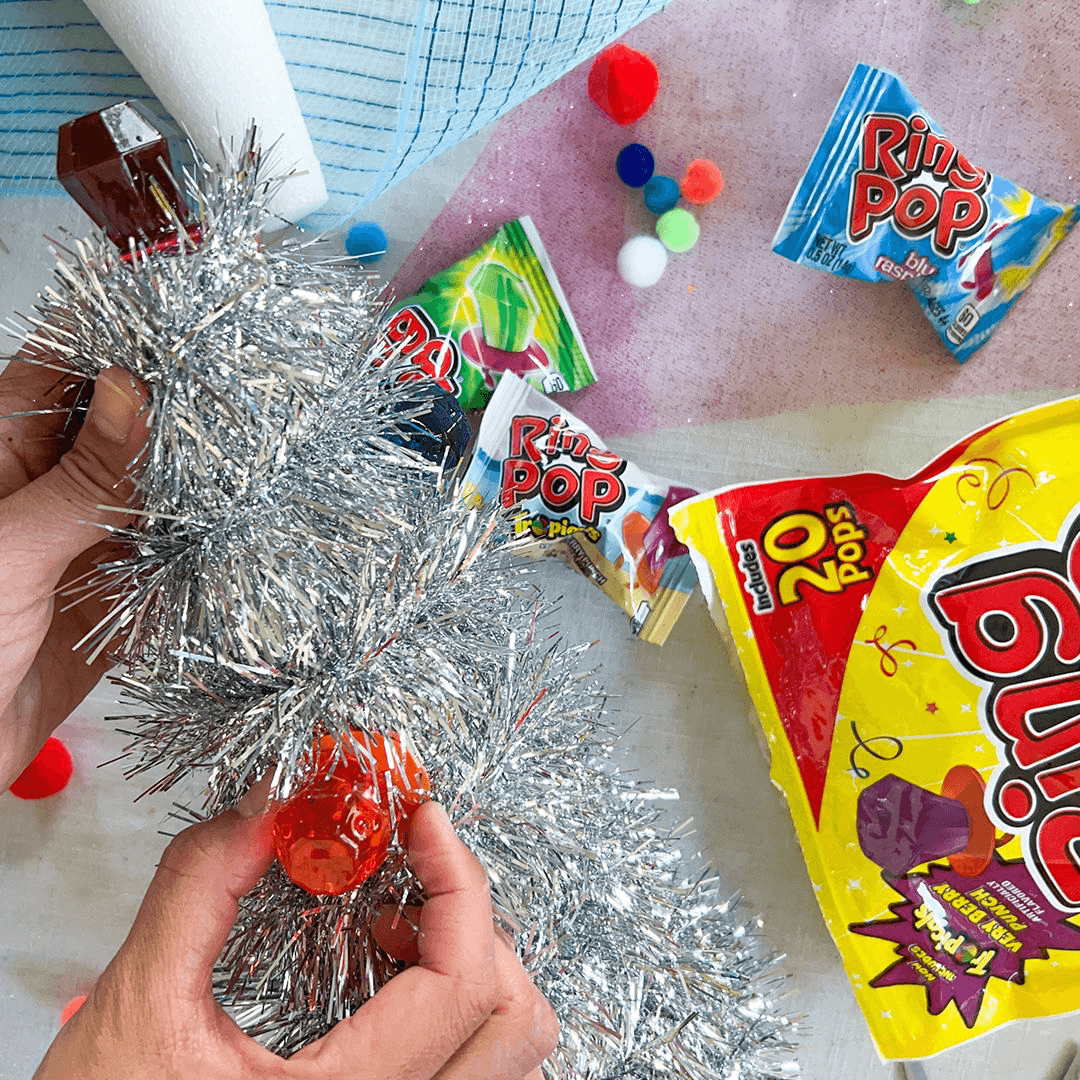 Step 4: Then get festive! Glue on poms poms, decorative trim, or embellishments to decorate your tree!
And there you have it, a beautiful Ring Pop Tinsel Tree!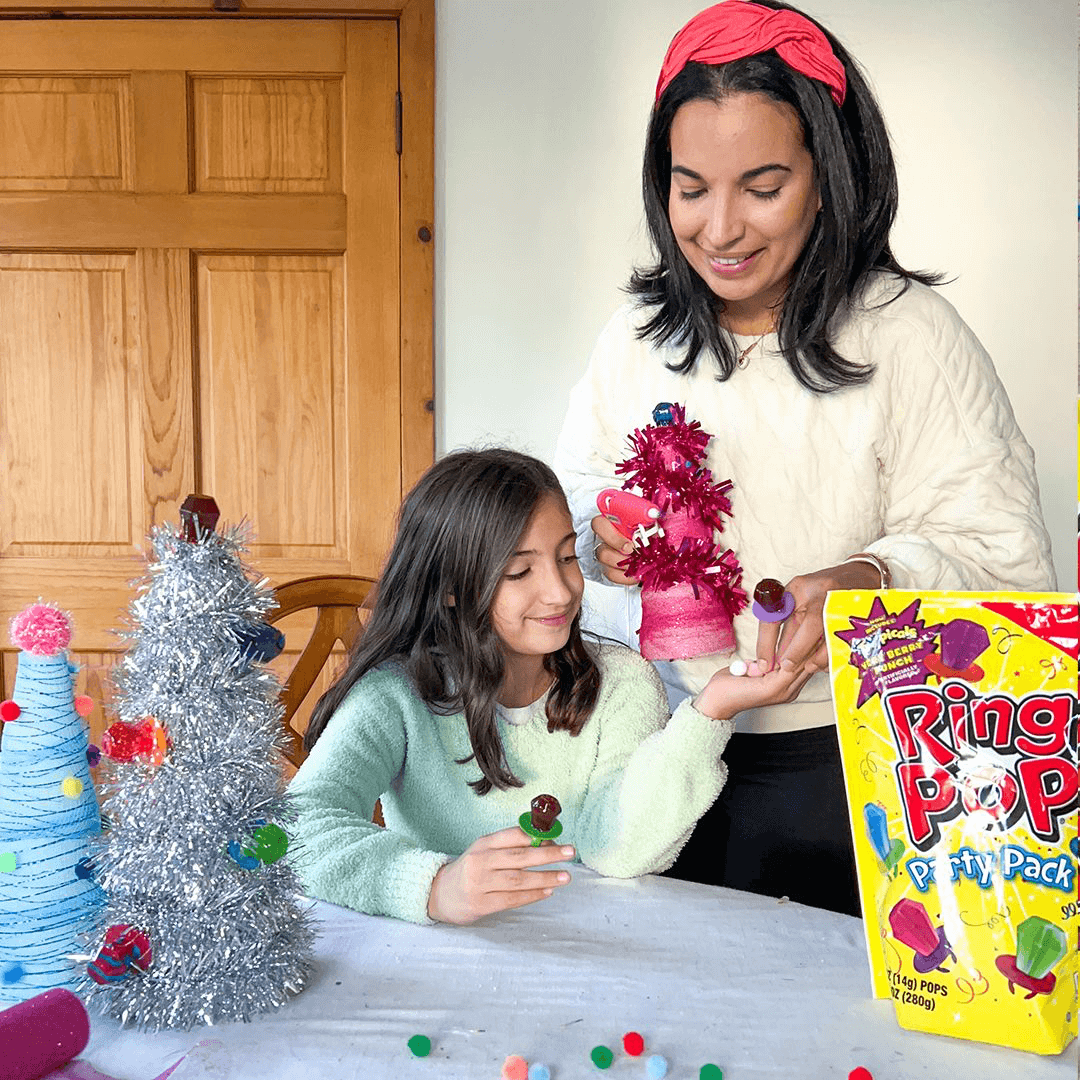 We love the idea of making multiple of these in different sizes for a shiny and bright table centerpiece! And please remember, while these Ring Pop Tinsel Trees are super sweet, they're not for eating! Make sure your kids and family pop open a fresh one, so they can enjoy a Ring Pop while enjoying this fun craft!
Share your holiday fun with Ring Pop® with #RingPopPartyStarters!