Ring Pop® Toppers
To make gift-giving more special, add sweet Ring Pop® Toppers touch! Each Ring Topper has a sweet note with a fun colored ribbon that makes any present more memorable. It's easy to make, and takes any wrapped gift over-the-top for a sweet surprise everyone will love. Thank you @kelseyklos
Everything you'll need:
Gift Box
Gift Wrap
Ribbon (2 different kinds; 1 for Gift Box and 1 for looping Ring Pop treat)
Note Card
Hole Punch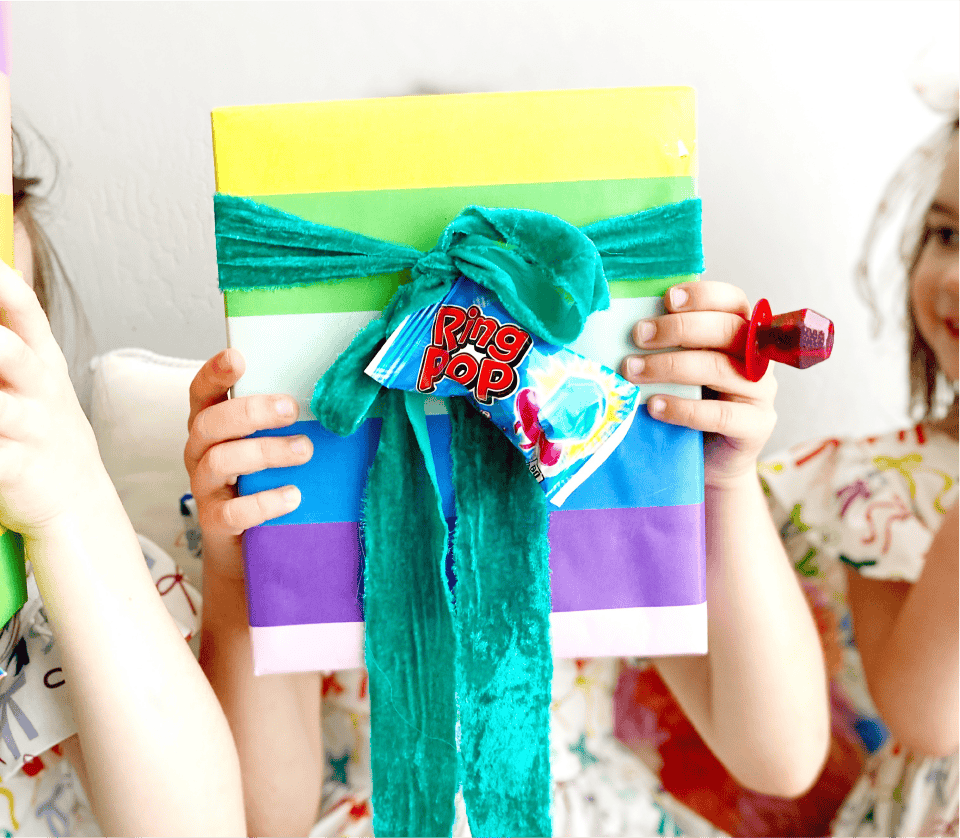 Here are the easy steps:
Step 1: Gather all the materials needed. Wrap the gift box in your chosen gift wrap.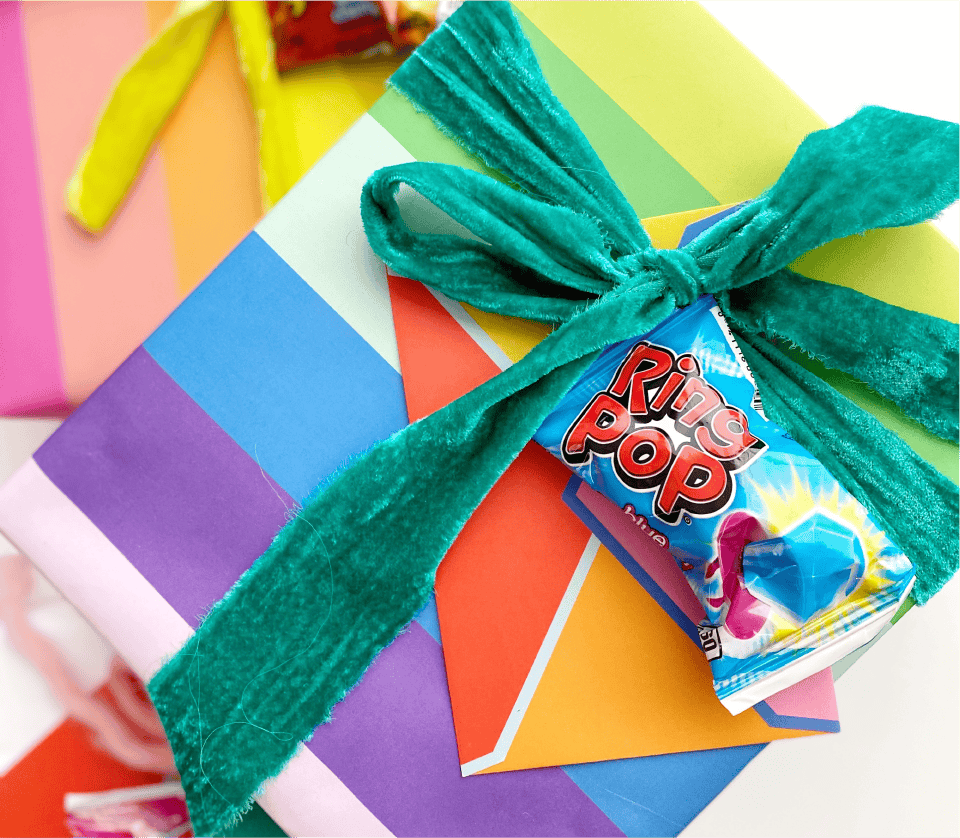 Step 2: After your gift is wrapped and ready to go, grab a Ring Pop® pack from the Party Pack. Pick your favorite flavor Ring Pop®, the gift recipient's favorite flavor, or a flavor to match your gift wrap…it's up to you! Then use the hole punch to make a hole in the corner of the Ring Pop® pack. Also, punch a hole in the corner of your note card or greeting card.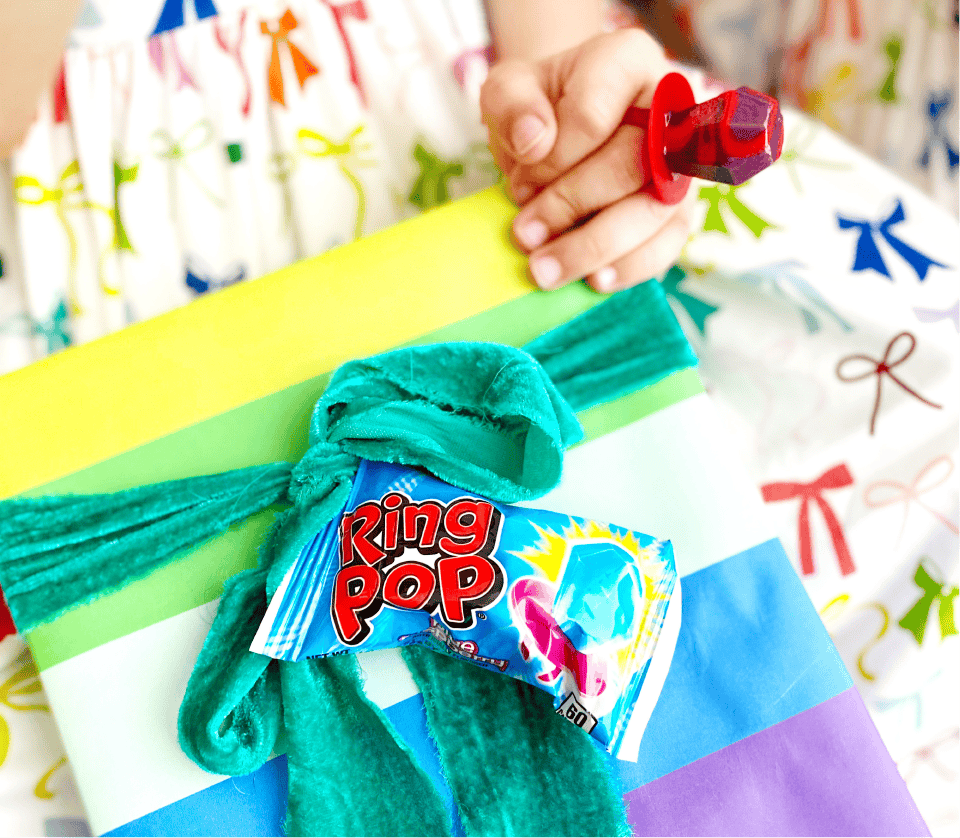 Step 3: With the thinner ribbon connect the Ring Pop® pack and greeting card together. Thread the ribbon through the two holes and tie.
Step 4: Attach the other ribbon to your gift. Then fasten the thinner ribbon to the gift ribbon by tying it on with a simple knot and your sweet gift is complete! Then share with that special someone!
Catch more details on this fun craft by joining craft creator @kelseyklos for a behind the scenes look.
Share your gifting fun with Ring Pop® with #RingPopPartyStarters!