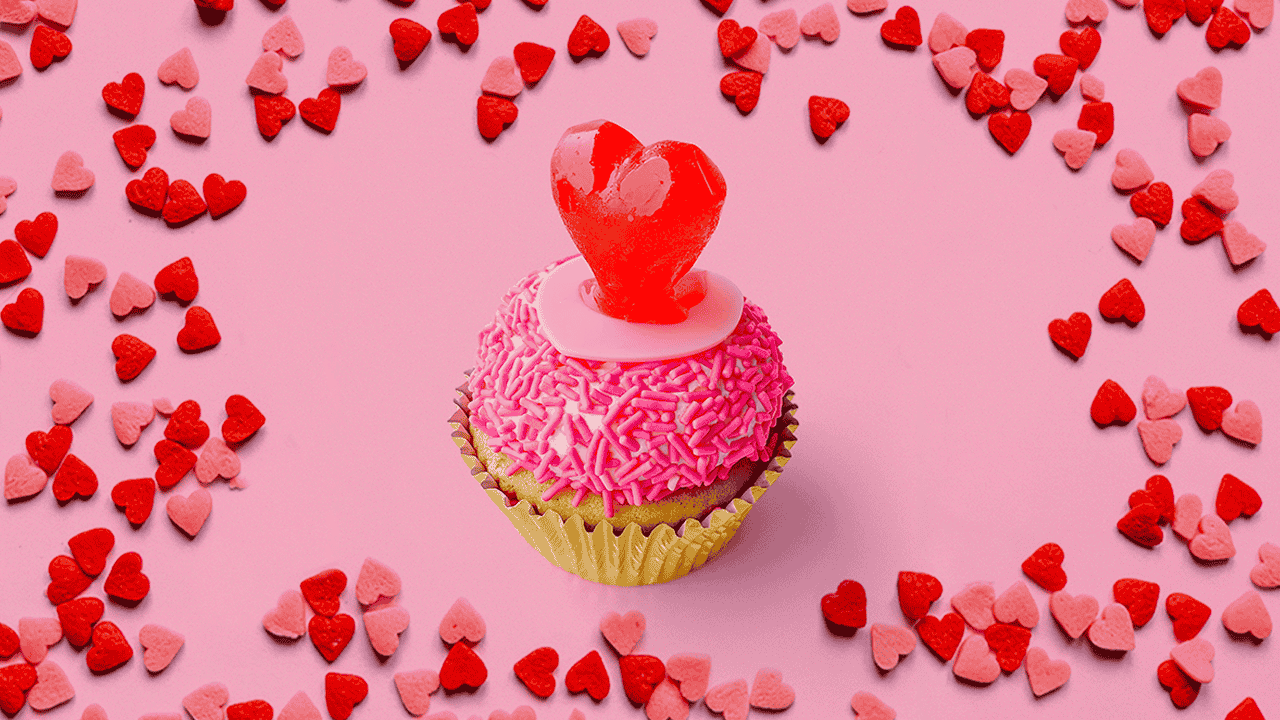 Ring Pop® Valentine's Day Cupcakes
Love is in the air, and this Valentine's Day we're celebrating with sweet Ring Pop cupcakes. Adorned with our Valentine's Day Heart Ring Pop lollipops, they're a cute treat that you can share with friends and family. We hope you love these Ring Pop Valentine's Day Cupcakes!
Everything You'll Need:
Ring Pop® Heart-Shaped Lollipops
Your Favorite Cupcakes
Pink Icing
Colored Sprinkles
Here Are The Easy Steps:
Step 1: Spread icing on each cupcake.
Step 2: Top each cupcake with sprinkles.
Step 3: Carefully place a heart-shaped Ring Pop lollipop in the center of each cupcake. (If you don't have heart-shaped Ring Pops, your favorite Ring Pop flavor works just as well!)