Ring Pop® Witchy Finger Cookies
Halloween is here and we're excited to bring extra fun to the party whenever and however we can! These Ring Pop Witchy Finger Cookies look great, taste even better, and will give your family and friends a real trick and treat.
Now, here's how to make these creepy yummy Witchy Finger Cookies.
We start with a standard butter cookie mix. This recipe makes the perfect light, buttery, tender cookie that everyone will love.
Download the recipe HERE!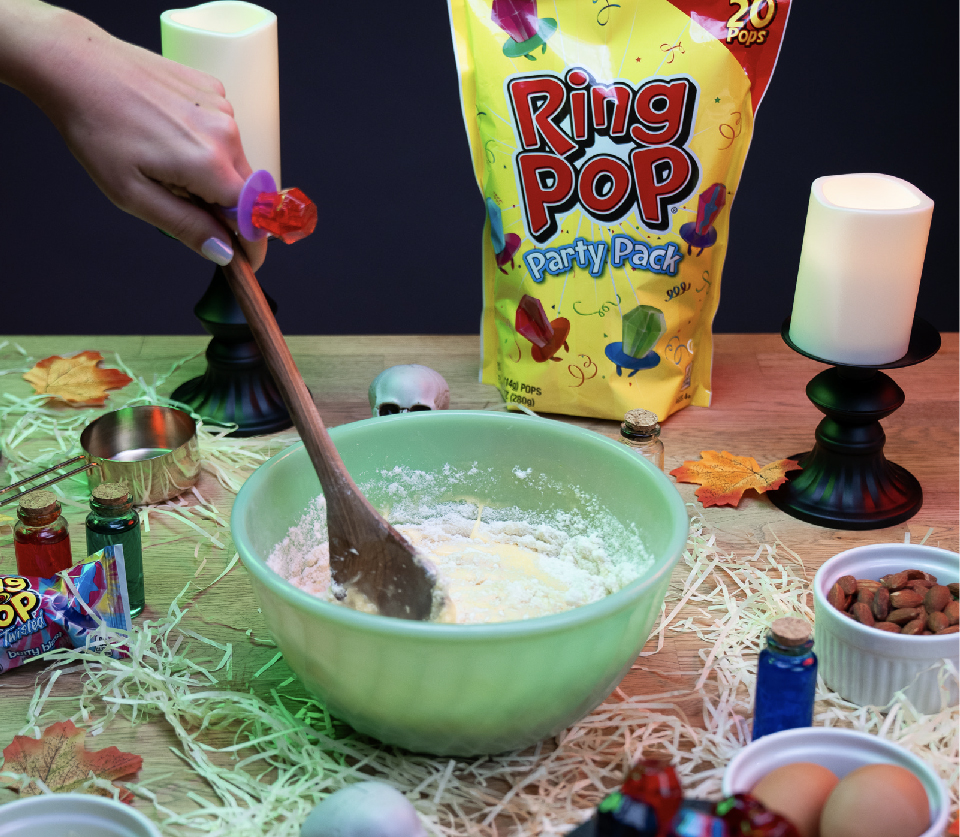 The magic ingredient is green food coloring. Just a couple drops gives these cookies the perfect witchy hue.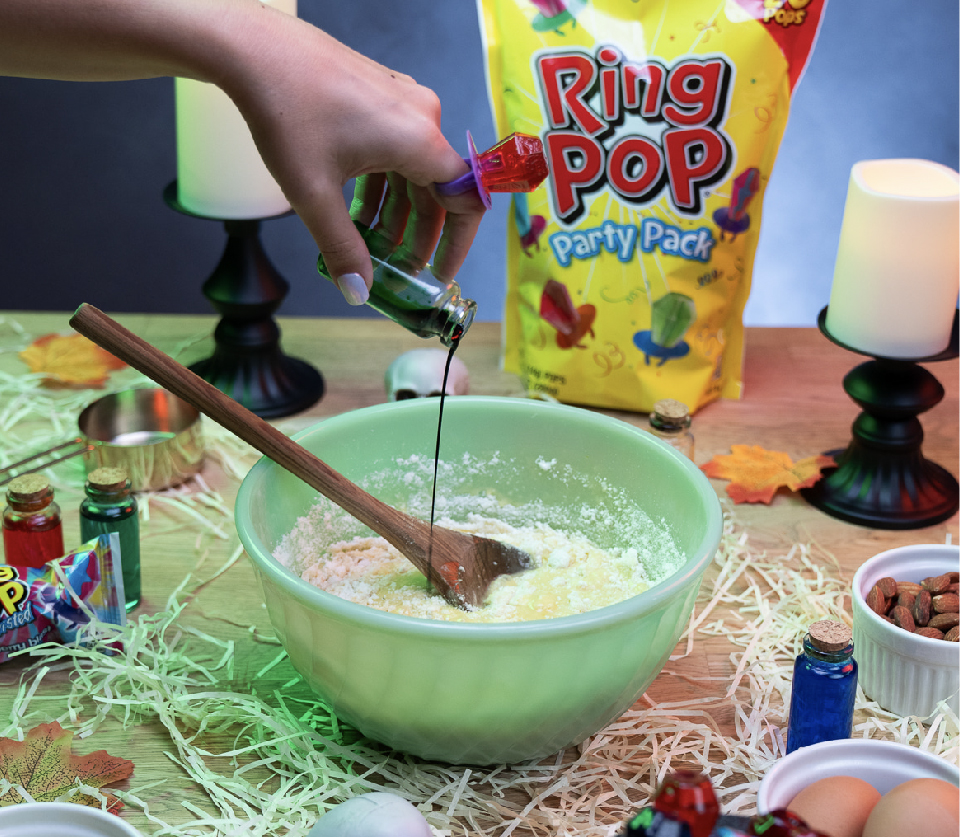 Roll dough into finger shapes. The creepiest part of these cookies is the finger nails. It's the detail that turns these cookies into real witchy fingers. This recipe uses almonds, but for those with allergies a small fruit or raisin would be great too.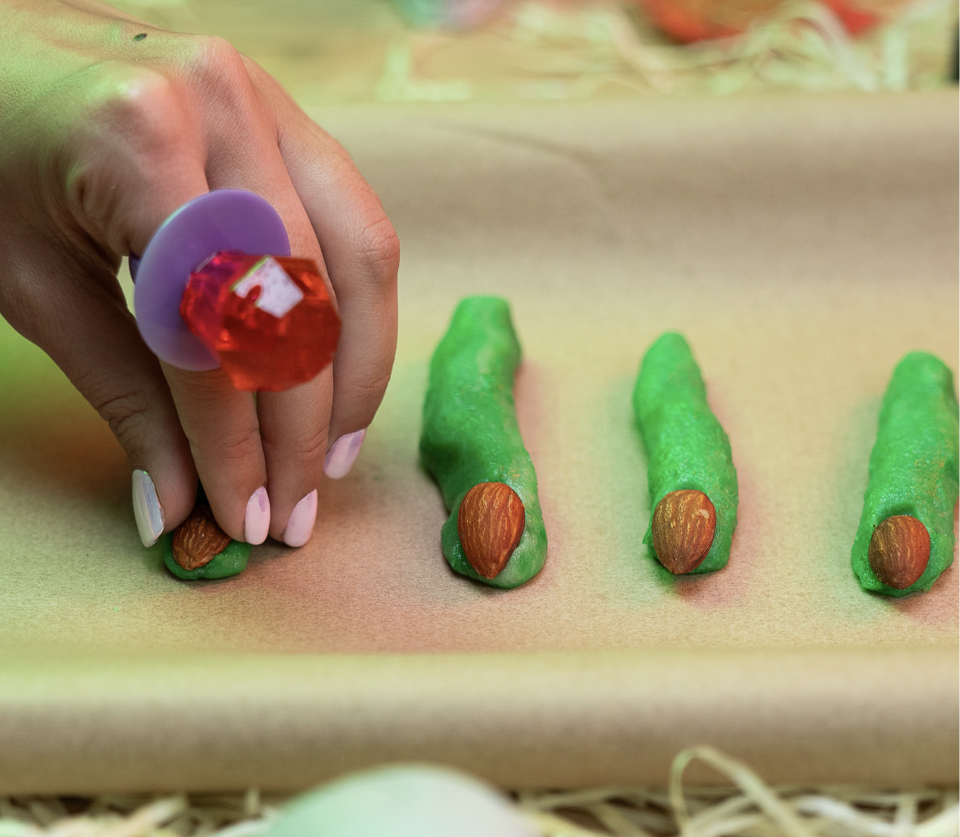 To make these fingers even better, accessorize each cooled cookie with a Ring Pop. It's the finishing touch that is sure to impress your guests.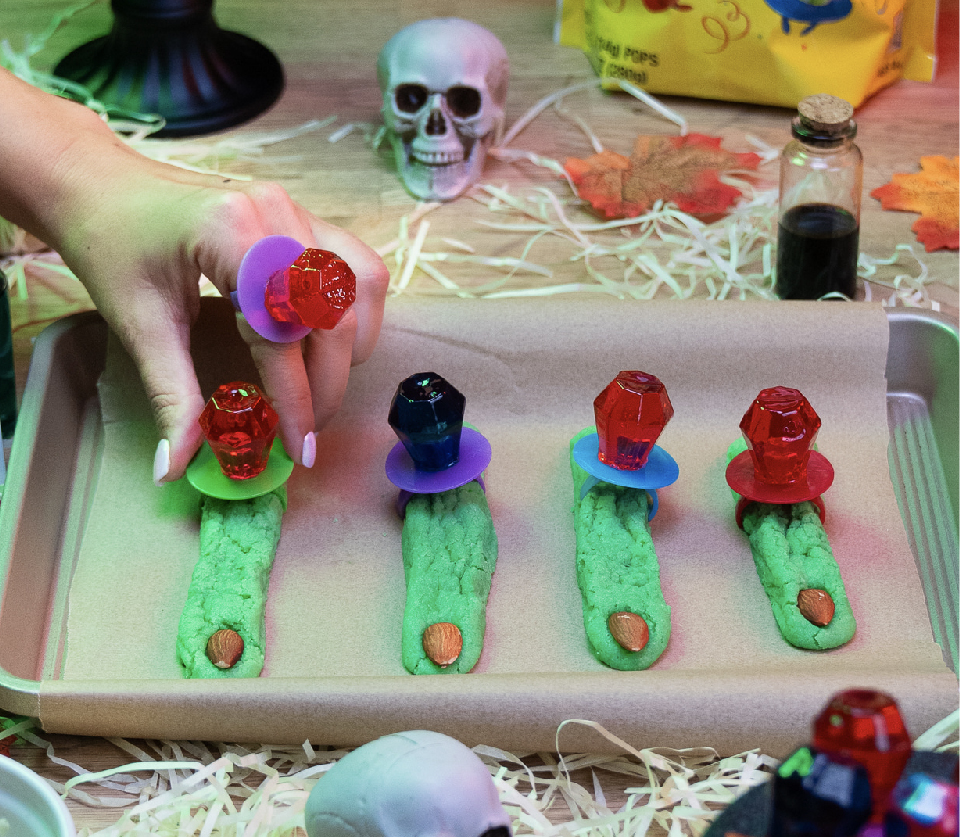 These Ring Pop Witchy Finger Cookies are sure to be the sweetest treat at the party.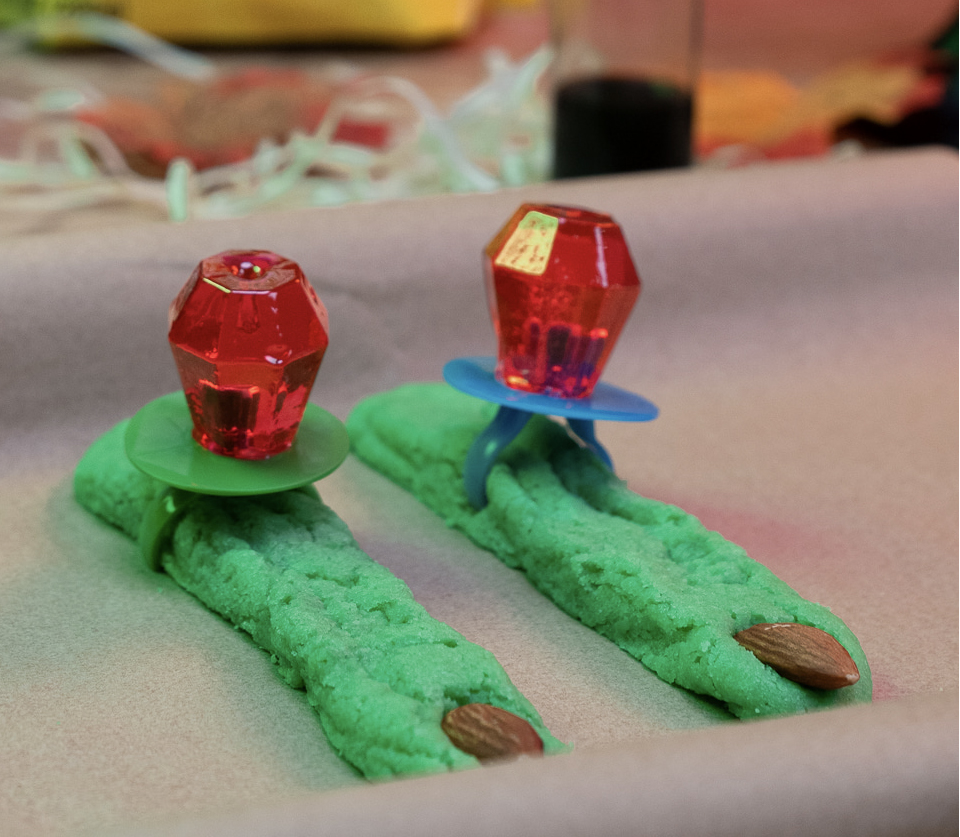 We hope these Witchy Finger Cookies inspires how you celebrate memorable moments with friends and family! Share your party fun with Ring Pop® with #RingPopPartyStarters!