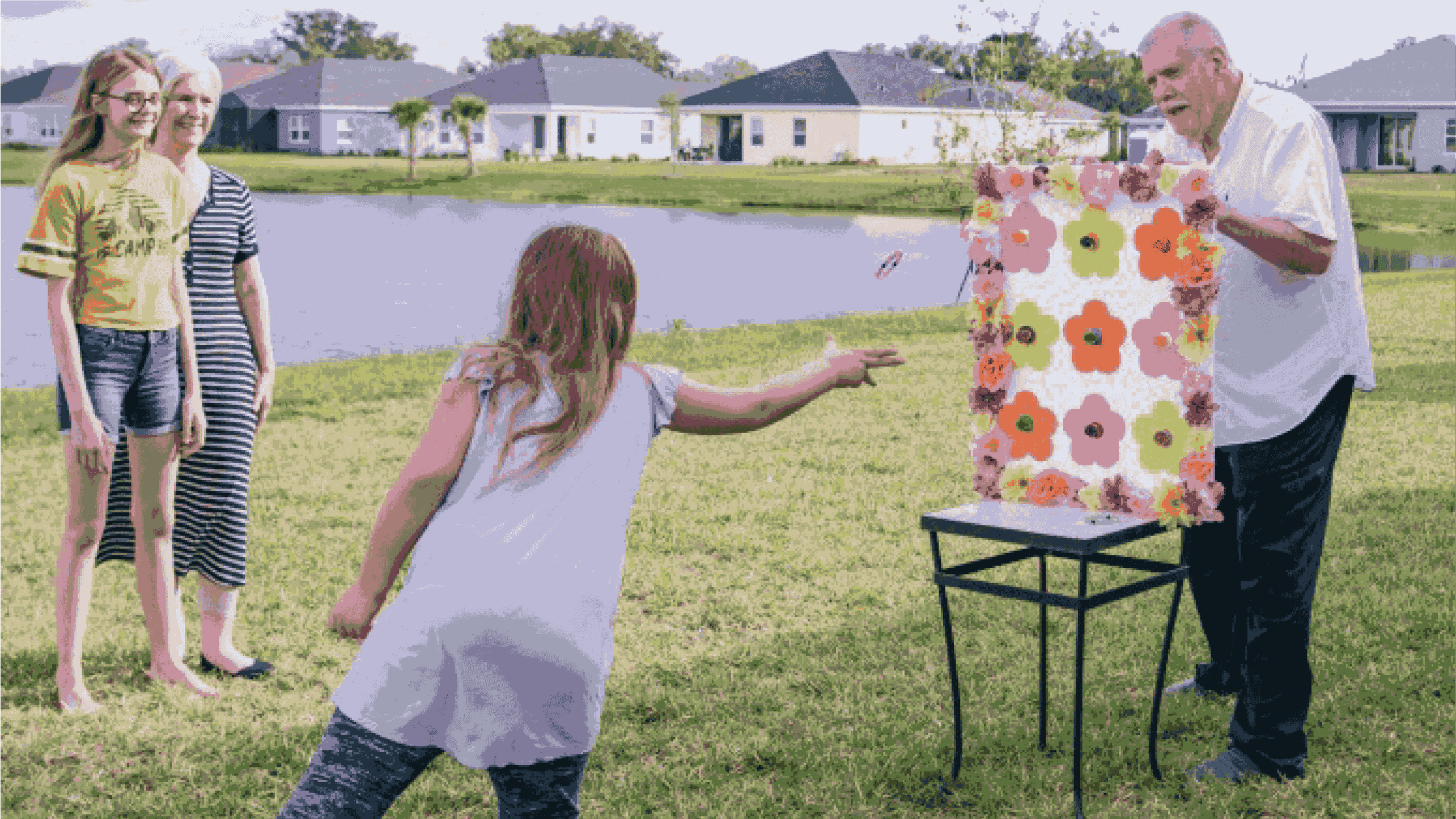 Ring Pop® Spring Ring Toss Game
This cute DIY ring toss game is a fun spring activity that the whole family will love. Even better, it's made with Ring Pop Lollipops so you can enjoy a sweet treat when the game is over. Everybody's a winner!
I get so excited when spring arrives every year! We may not have to deal with snow in Florida, but we still get some chilly days in the winter and I am not a fan. I look forward to spring when we can put the sweaters away for good!
It's also a great time to get together with friends and family. We've made a lot of friends in our new neighborhoods and since it's still cold up North, sometimes my parents will drive down for a visit, too. When they do, we love to pull out the games for a little friendly competition. This year, we were inspired to make one of our own.
Everything You'll Need:
White tri fold foam board
(9) Ring Pop Lollipops
(9) large foam flower shapes (6.25 inches)
Artificial flowers
Bracelets (any kind that will hold their circular shape)
Plastic wrap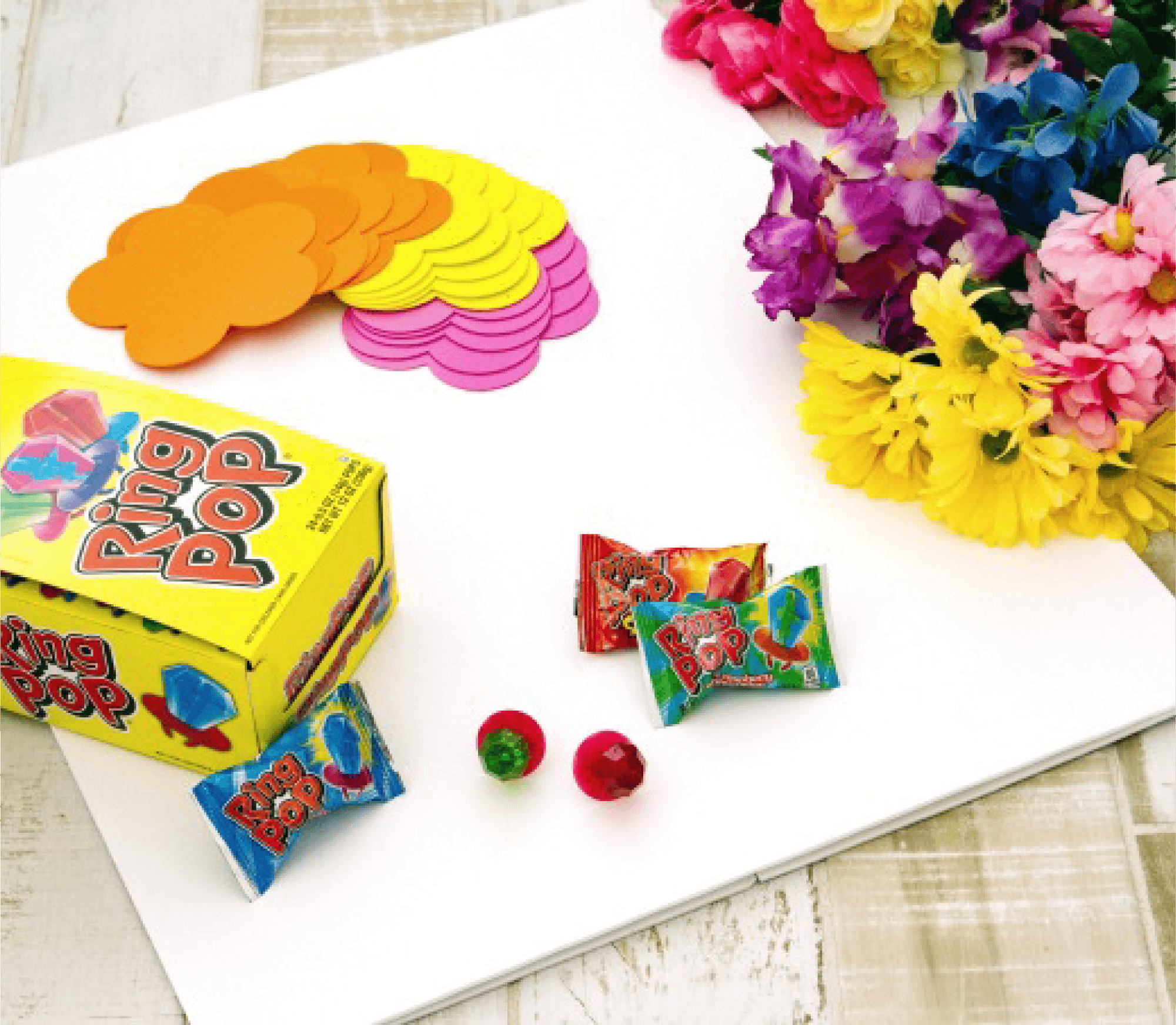 There are so many fun ways to incorporate Ring Pop Lollipops in a get-together, and I wanted to do it with a spring-themed ring toss game. They'd not only be the perfect size for catching our rings, but they make every party sweeter!
Of course the candy was the most important part of our ring toss game, but we also needed a few more supplies. We couldn't make a spring craft without flowers, right? The beauty of this craft is that you don't need much to get started… just a white foam tri fold board, foam flowers, and artificial flowers.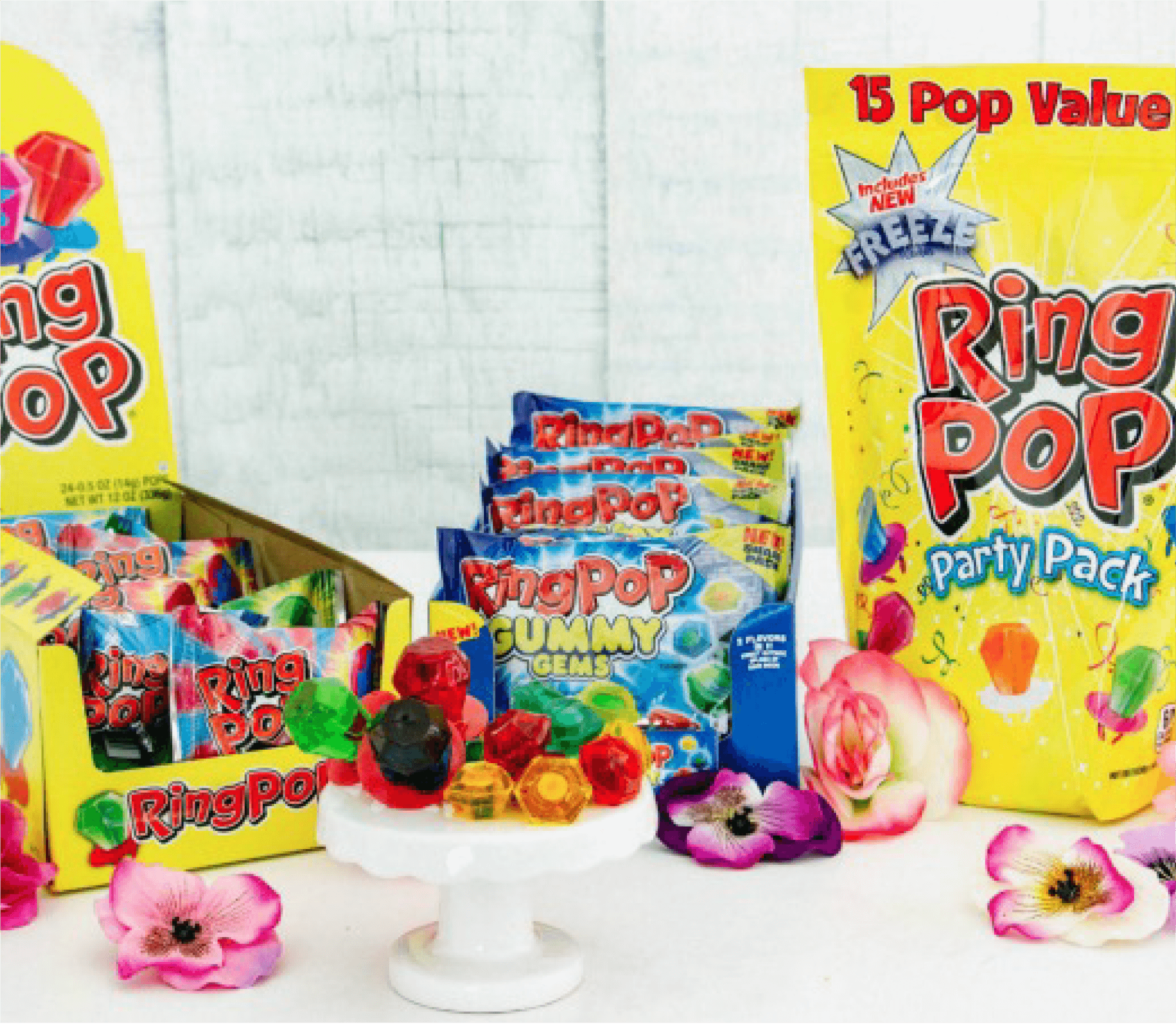 Step 1:
Take nine foam flowers and place them across the center panel of the foam board. I do this first so I can be sure they're spaced evenly.
Step 2:
Use the hot glue to attach craft foam to the center panel (this is a job for mom). Don't use the glue directly in the center of the flower because you'll be cutting through the center. I placed a small drop on the bottom of each petal.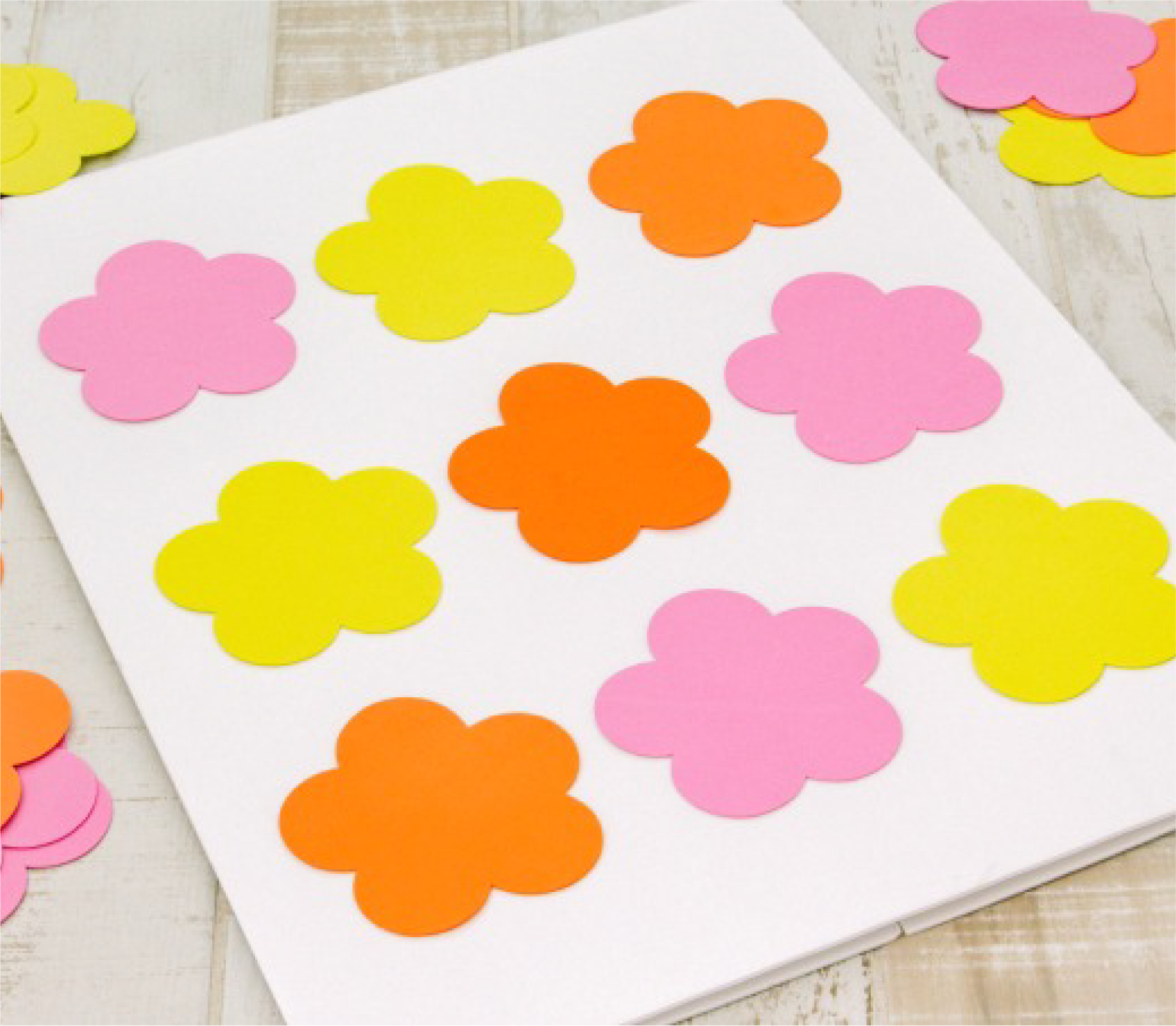 Step 3: Using a craft knife or box cutter (another job just for mom), make a slit in the center of each flower. Be sure that it's big enough that the base of the Ring Pop can slide through.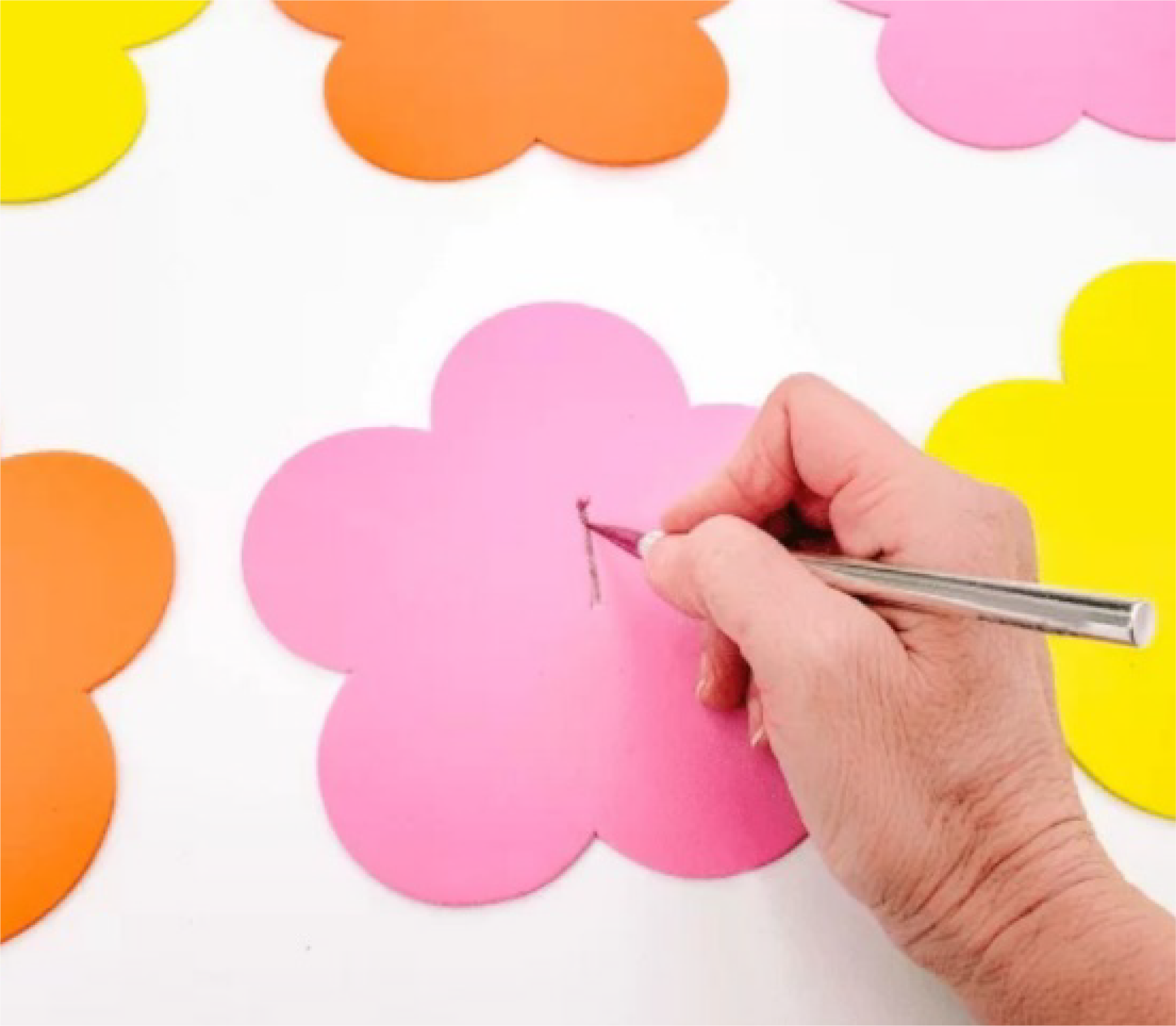 Step 4: Separate the flowers from their stems and one by one, add hot glue.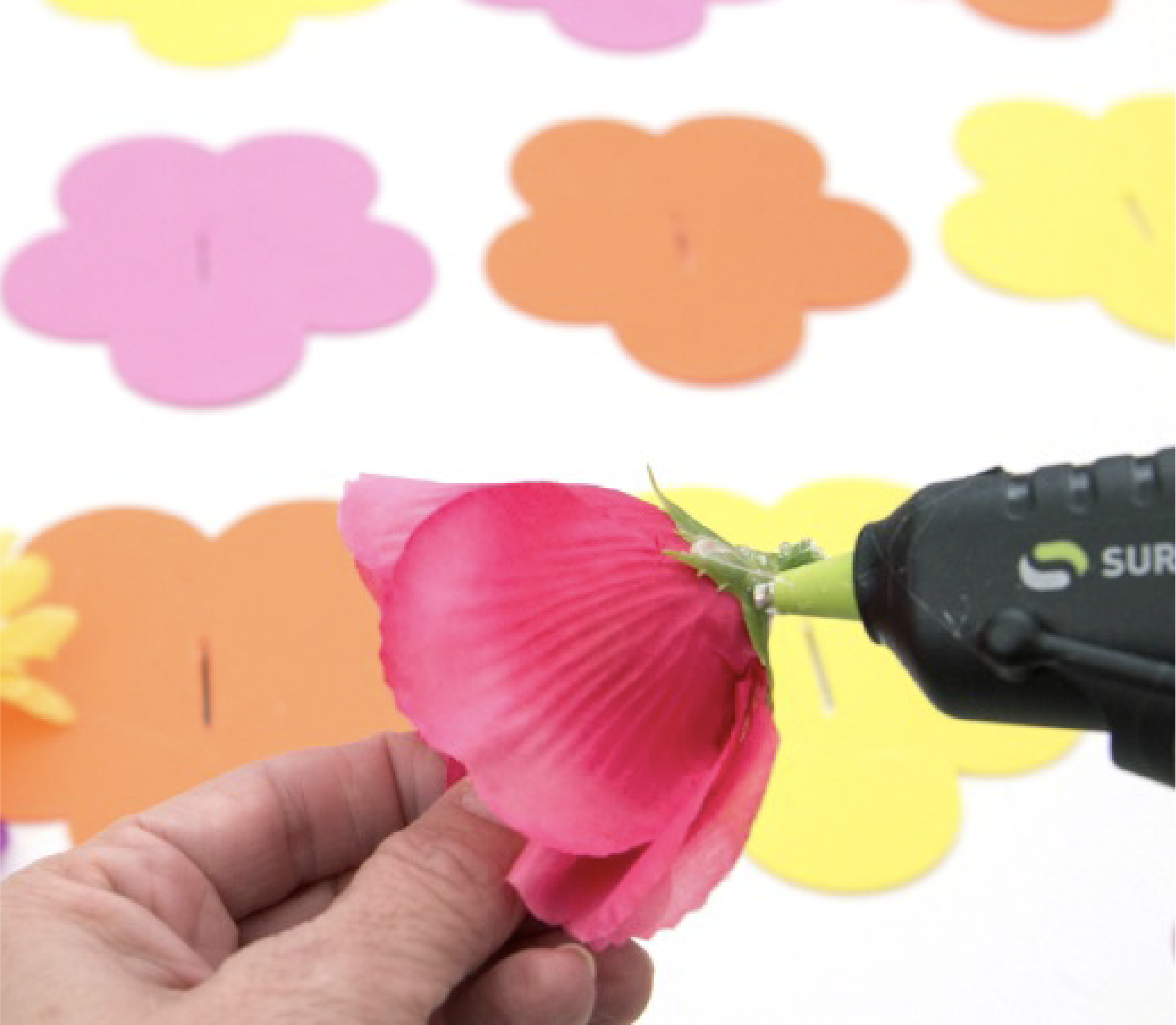 Step 5:
Glue flowers along the border of the center panel.
Step 6:
Cover the "gem" of each Ring Pop with plastic wrap so the bracelets don't get sticky.
Step 7:
Push the base of each Ring Pop through the slits in the foam flowers.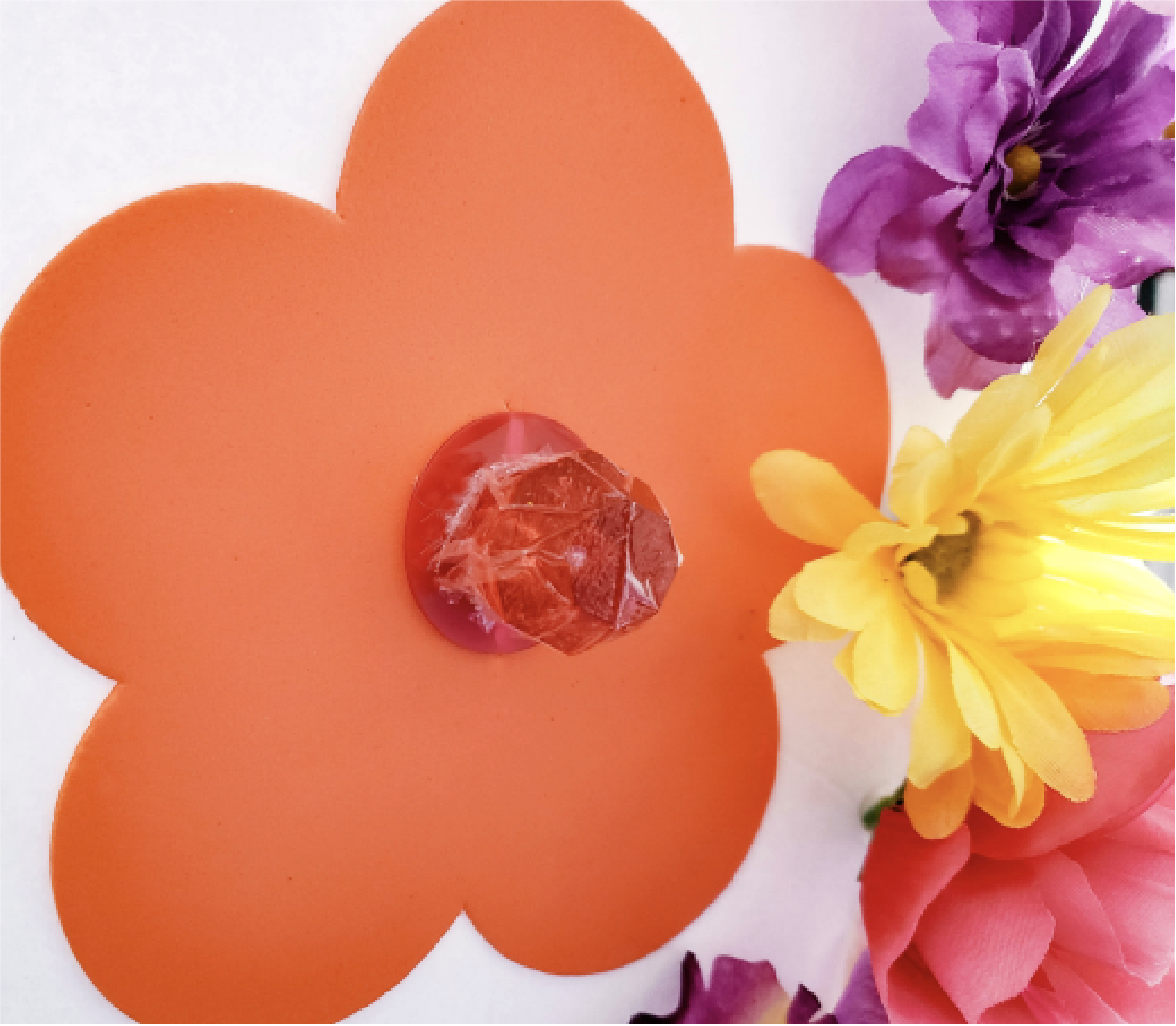 Now you're ready to play!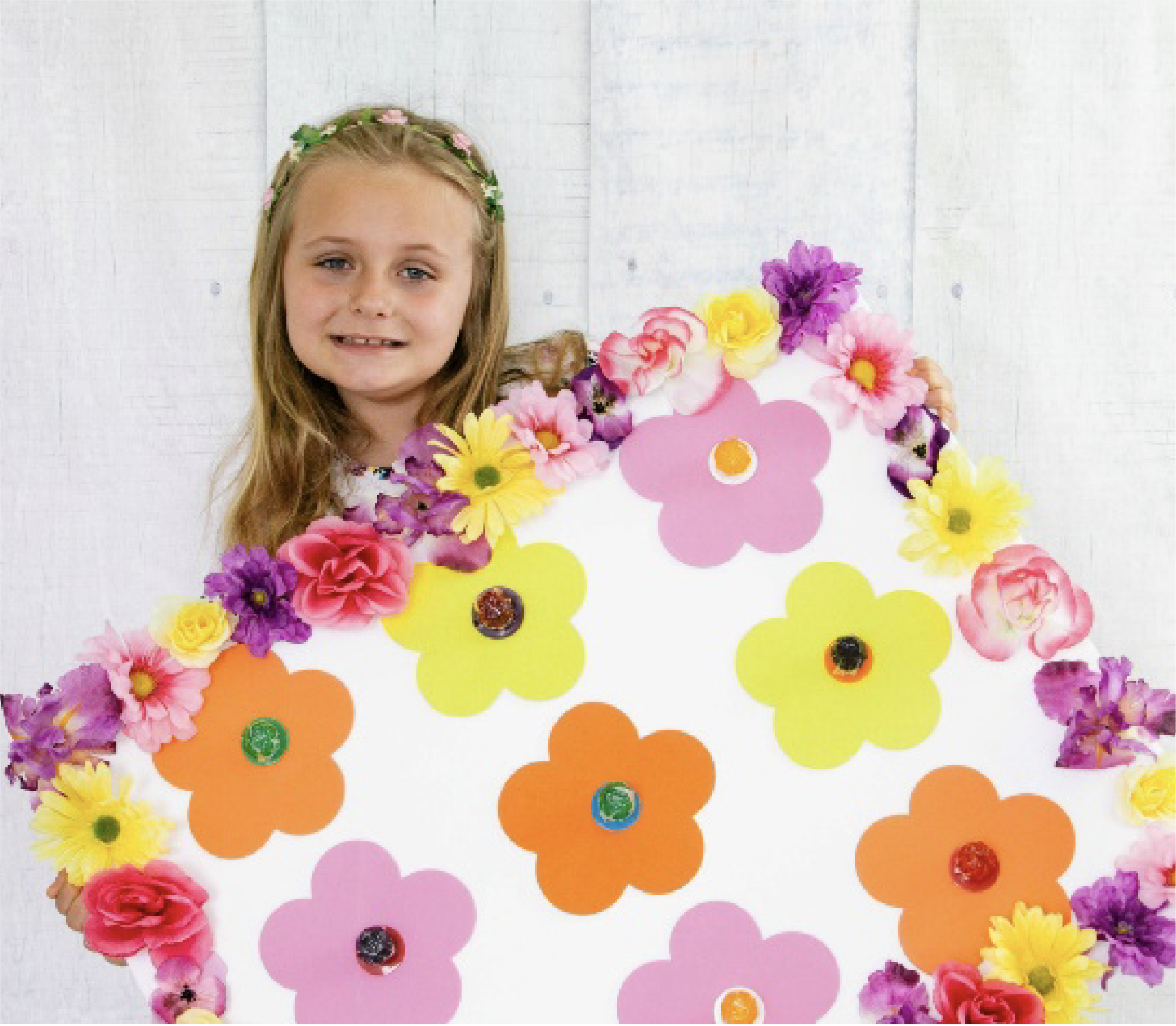 The flowers looked so cute with a Ring Pop in the middle of each one! The best part is that when the game is over, everyone gets to eat the candy! The girls loved playing the game with my parents, but it would be a great idea for parties, too. After all, the party favors are built right in!
Are you going to join in the Ring Pop Party Starters fun, too? How will you use these treats to make your party pop?
Share your Spring Ring Toss with Ring Pop® with #RingPopPartyStarters!