Ring Pop® Is The Bling Pop® With Spirit
We got spirit yes we do, we got spirit how about you?! Your kids can show their support for their favorite team with a rallying Ring Pop® Spirit Ring! Whether it's for the homecoming game, an elementary school spirit week, or rooting on your favorite team from home, we love the idea of helping your child wear their spirit with Ring Pop! So, get your kids, lay out all the supplies on a table, and everyone can make their own Spirit Ring with their favorite flavor Ring Pop!
And check out our video at the top of the page!
Everything you'll need:
Ribbon in your school colors (3/8 and 5/8 width ribbon works best)
Scissors
Unwrapped Ring Pop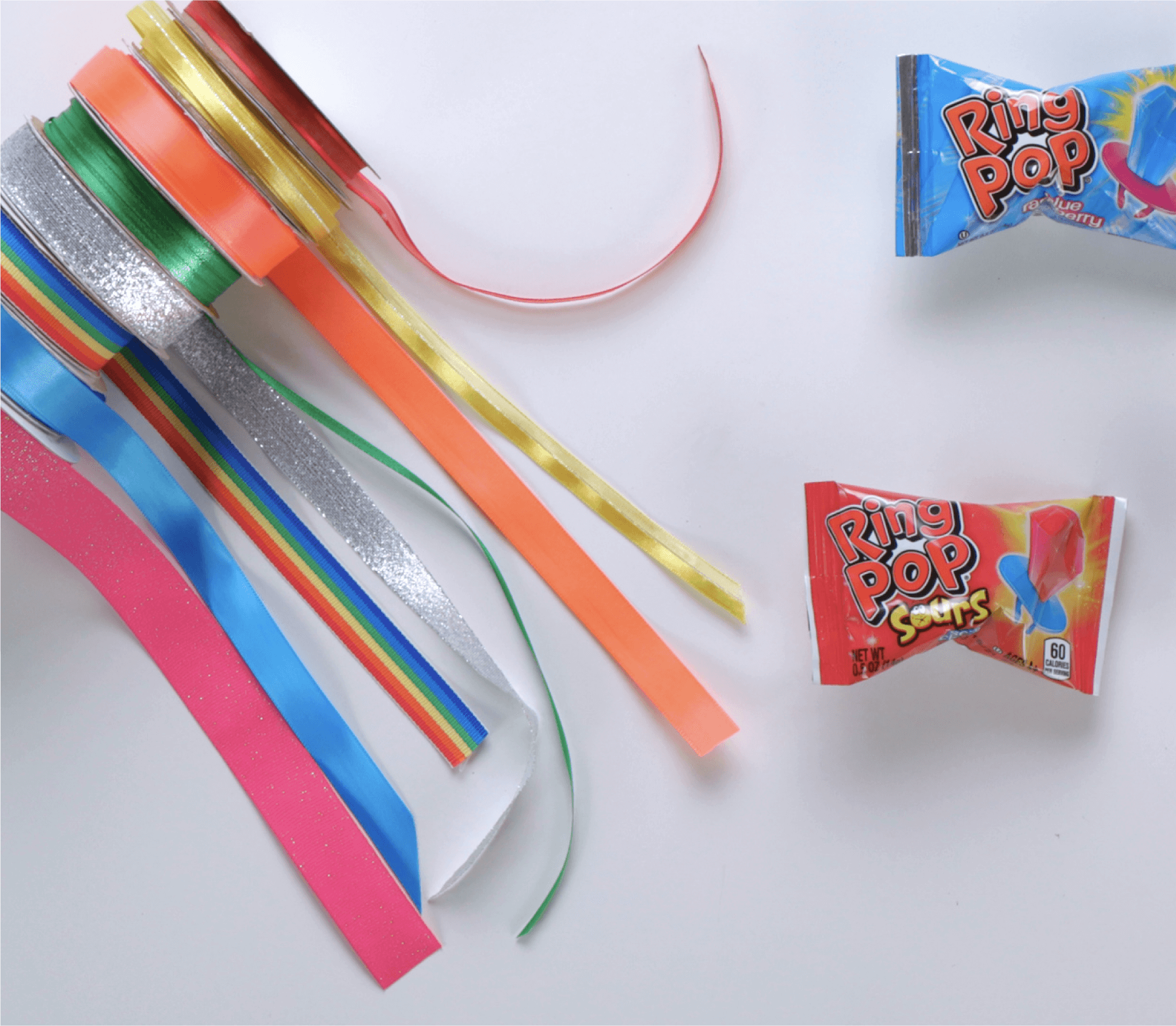 Step 1: Have your kids cut pieces of ribbon with scissor. The ribbon should be long enough to be tied around the base of a Ring Pop and have some extra overhang on each end. We suggest anywhere between 6-12 inches, but it doesn't have to be exact so play with different lengths. For a more dramatic effect, go longer. For a more "Pom Pom" look, make the ribbon shorter. And don't worry about getting this step perfect, you and your kids will have a chance to refine the ribbon at the end.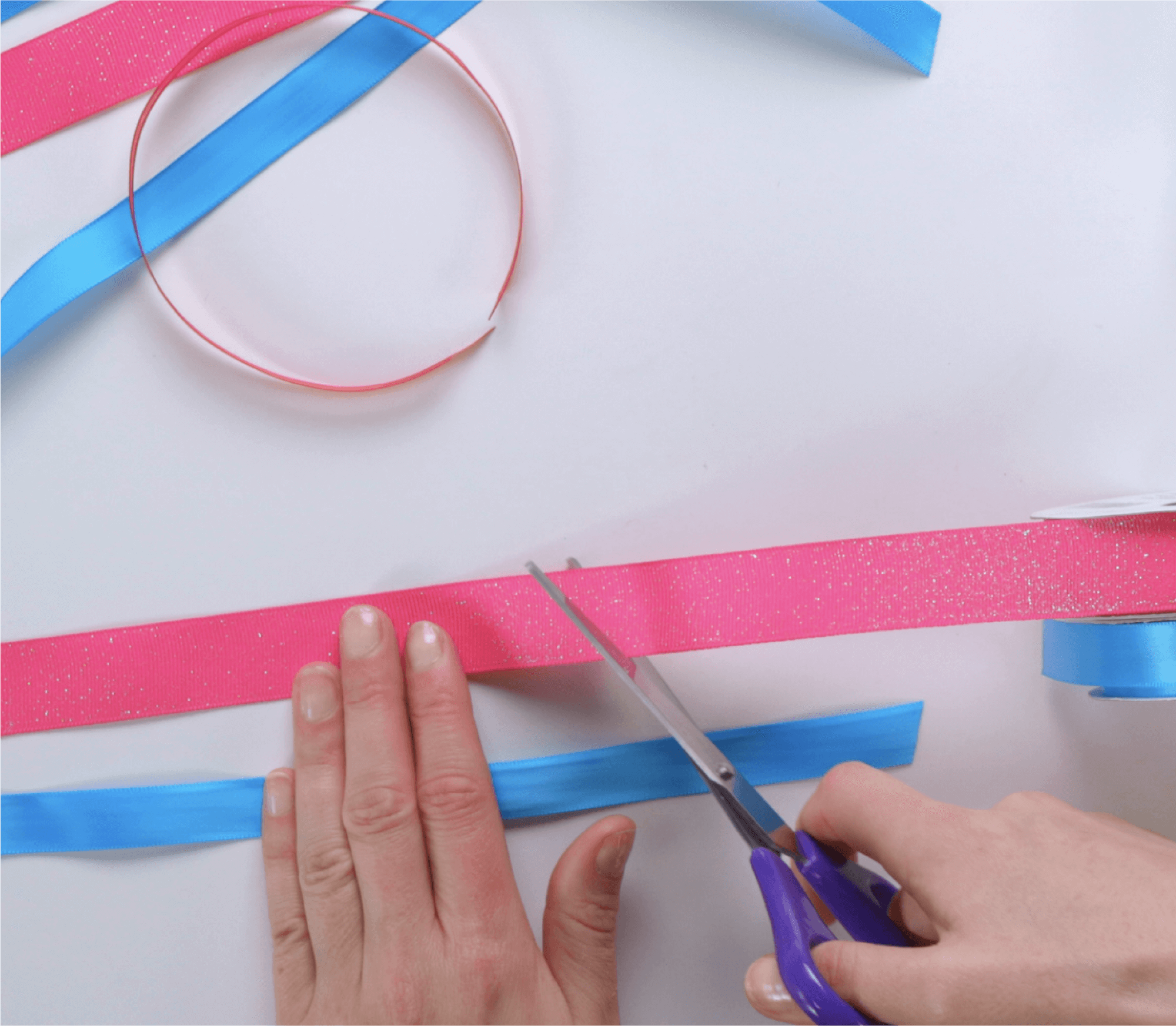 Step 2: Next, your kids can unwrap their favorite flavor Ring Pop. Then they can start tying ribbon under the base of the Ring Pop, just above the ring part. A simple double knot should secure the ribbon fine. Stagger the knots around the base so the ribbon hangs equally around the whole ring. And have your kids use the buddy system! Tying on the ribbon is a lot easier if a friend holds the ring pop upside down (that's what friends are for right?)!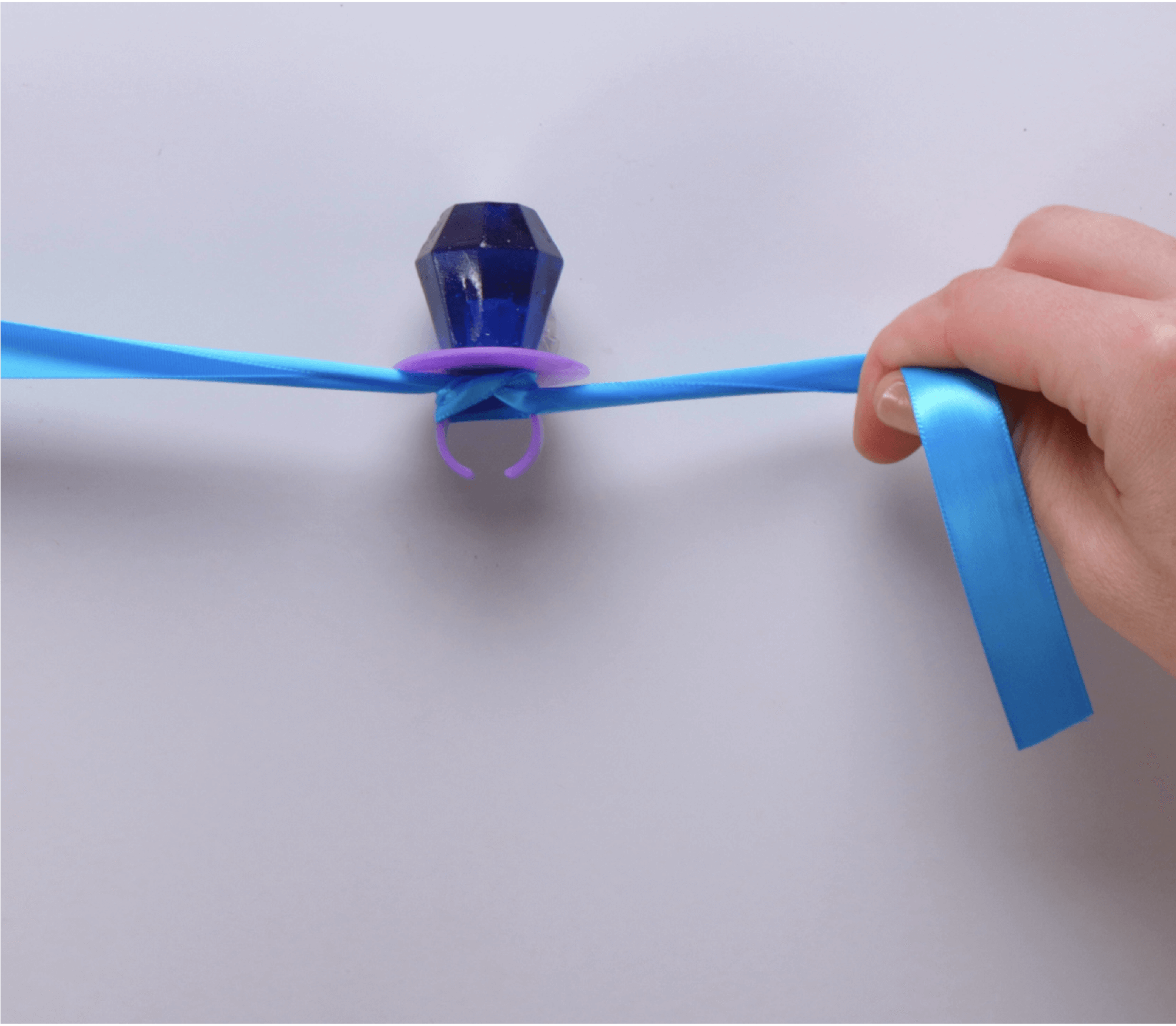 Step 3: Continue tying on different colors and different ribbons until it looks full.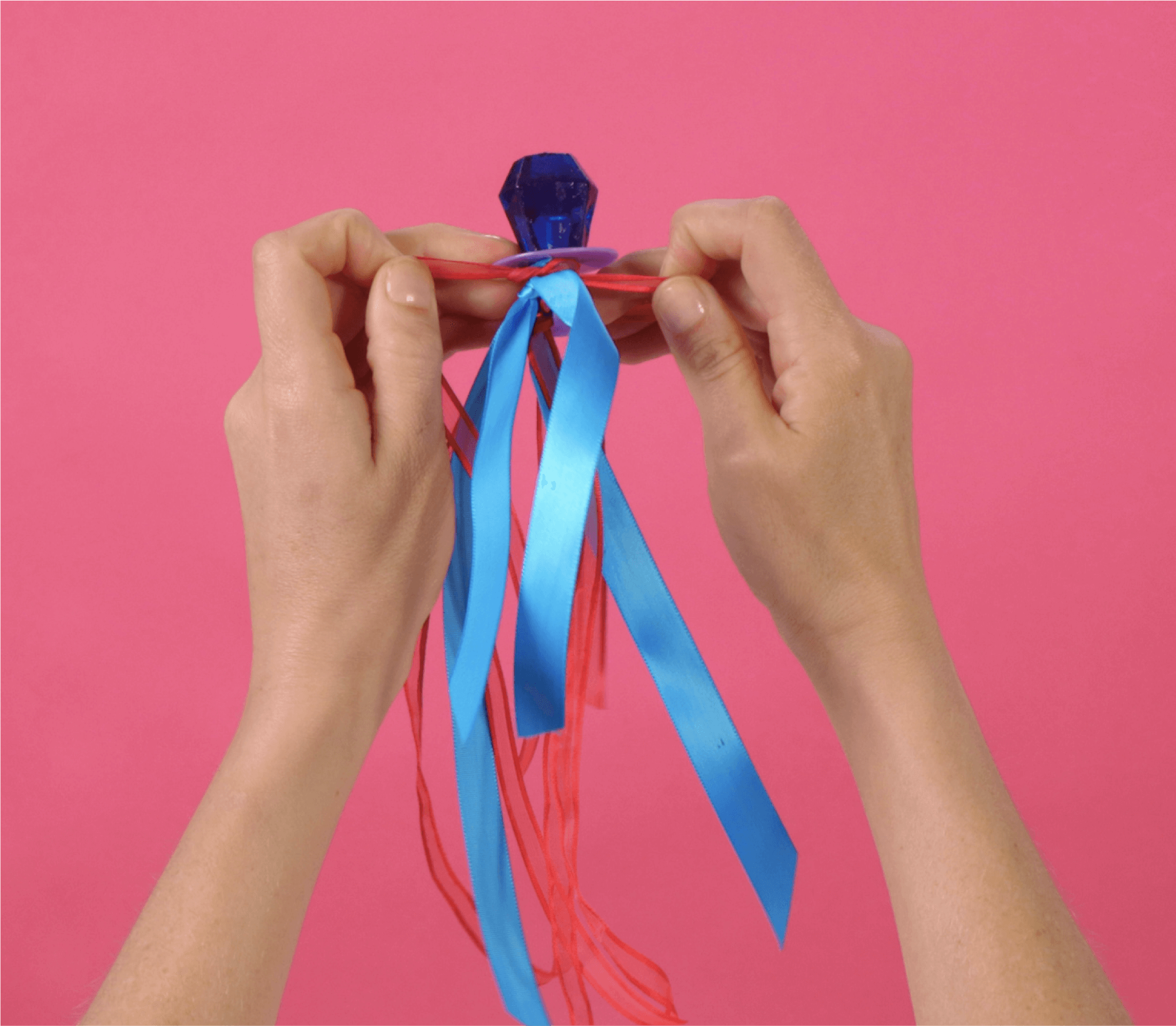 Step 4: Now at this point, your kids can trim the length of their ribbon so it's just right!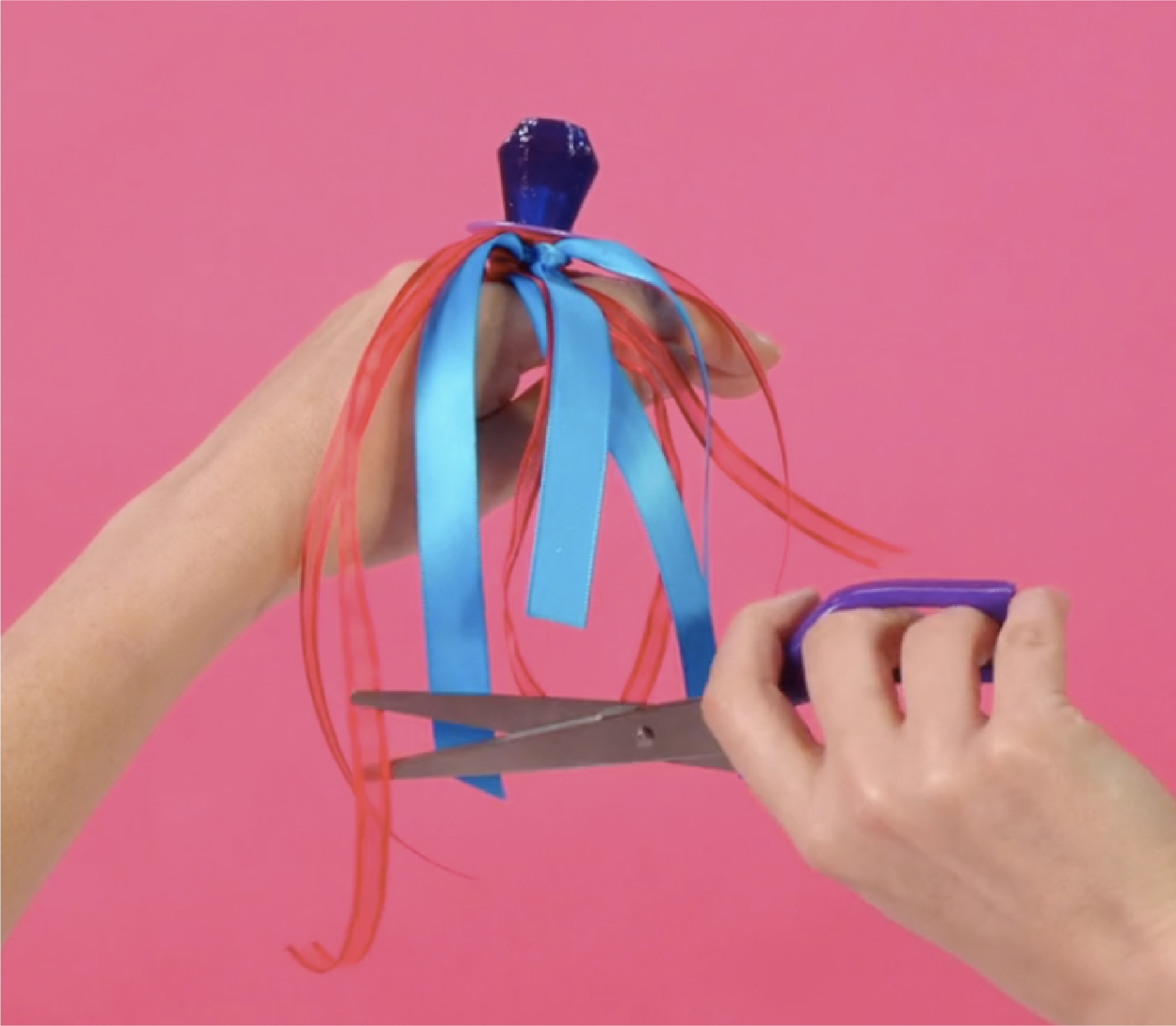 And there you have it, a Ring Pop Spirit Ring! The perfect way for your kids to rep their school or favorite team together!
And please remember, while these Ring Pop Spirit Rings are super sweet, they're not for eating! Make sure your kids pop open a fresh one, so they can enjoy a Ring Pop while wearing their Ring Pop Spirit Ring.
Share your Spirit Ring fun with Ring Pop® with #RingPopPartyStarters!