Ring Pop® Turkey Table Decorations
Gobble, gobble! It's almost Thanksgiving, and we can't wait to gather around the table and spend time with family and friends! This year we wanted to help you get your kids involved in the big meal! So, we created two crafts that you can make with your kids for the holiday table—a Ring Pop® Turkey Place Card and Ring Pop® Turkey Napkin Ring. It'd be great to spread all the supplies on the kids table or kids area, so the whole family can do a fun pre-dinner activity together. Make both or pick your favorite one, both are fun and easy!
And check out our video at the top of the page!
Everything you'll need:
Ring Pop® Turkey Place Card Template
Ring Pop® Turkey Napkin Ring Template
Scissors
Ring Pop Party Pack
Crayons, colored pencils and markers.
Glue Dots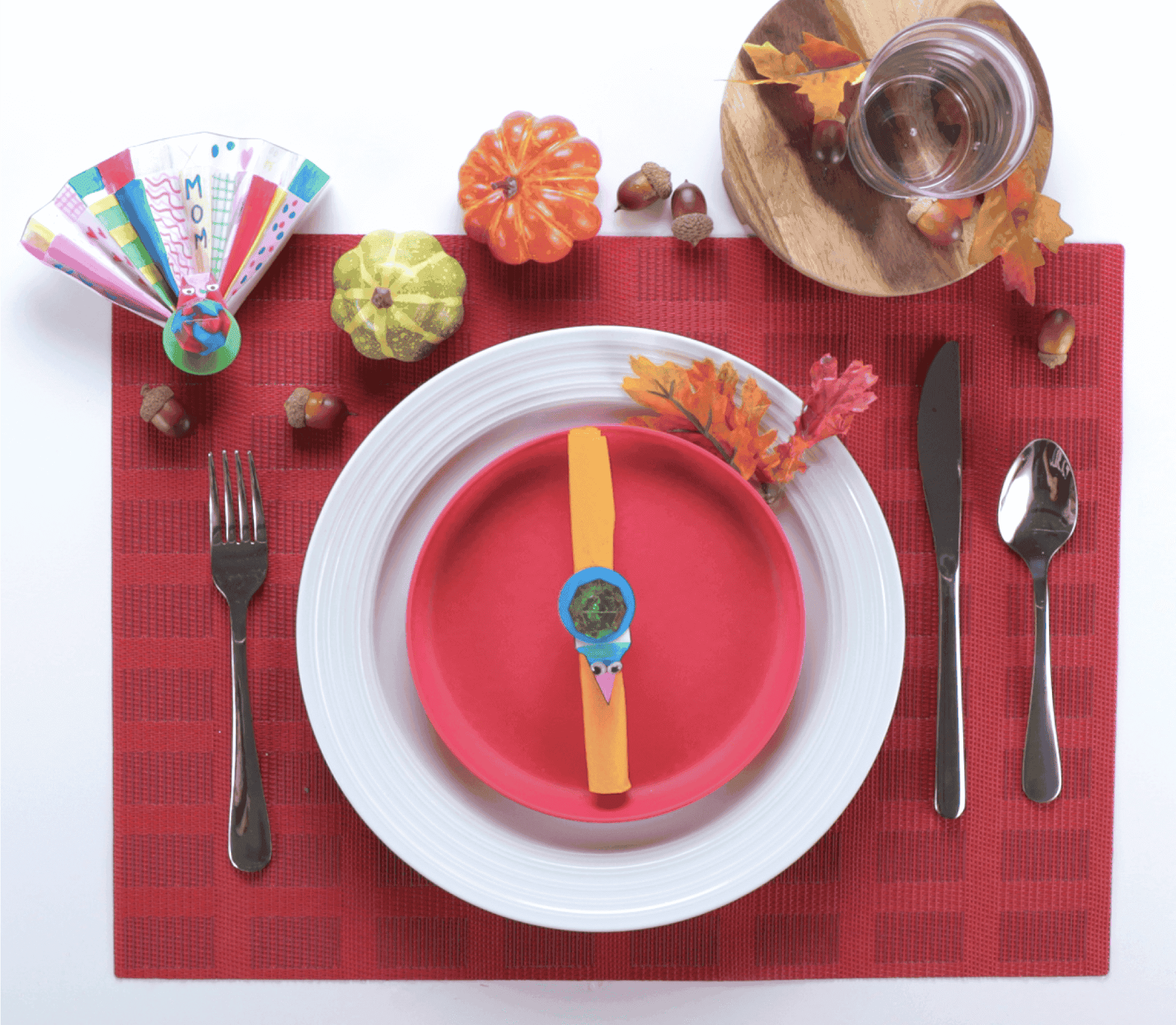 Ring Pop Turkey Place Card
Step 1: For the Ring Pop Turkey Place Card, start by downloading and printing our Turkey Place Card Template here. Each template makes one turkey tail, so print as many as you need.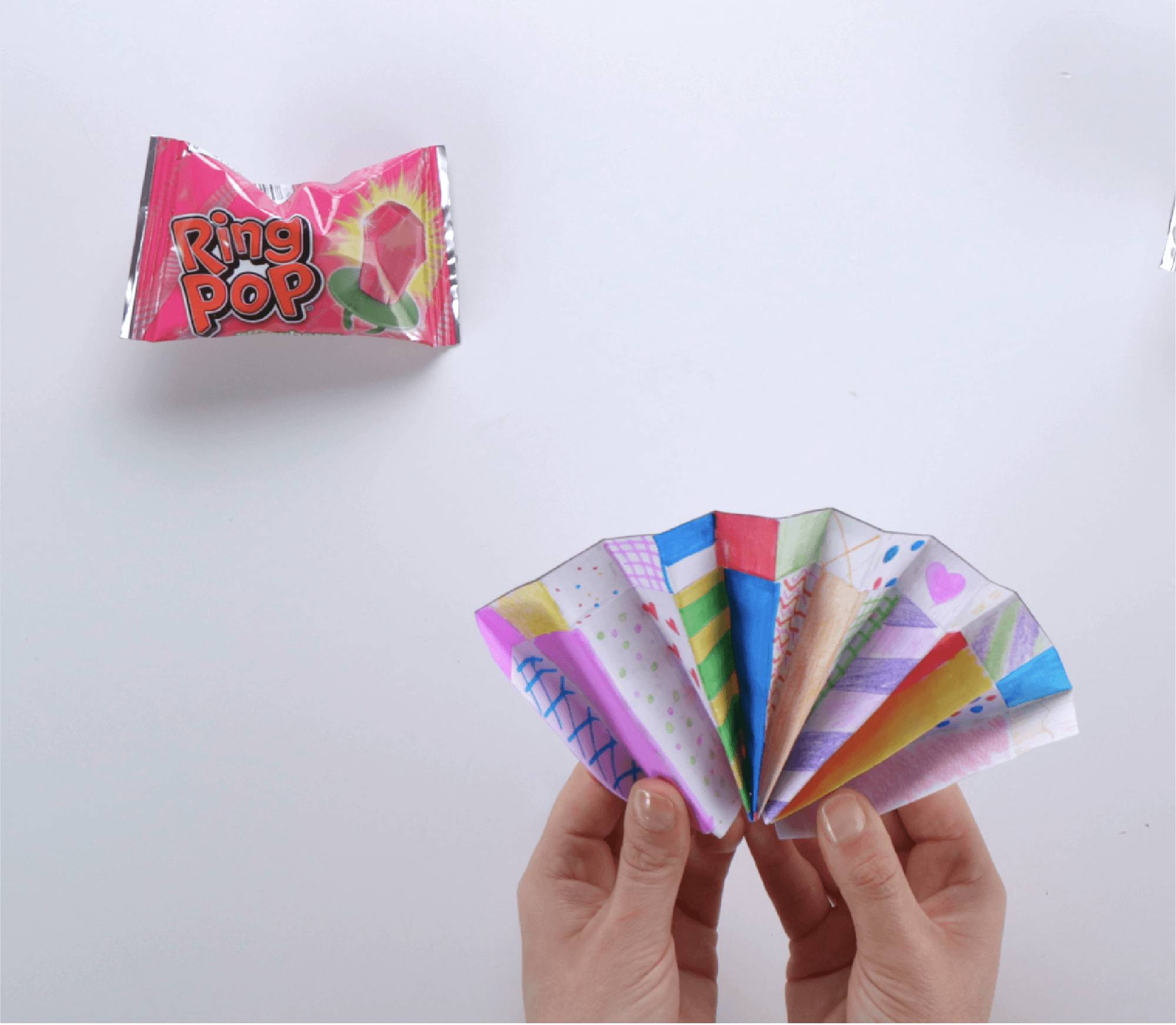 Step 2: First, your kids should cut along the solid lines of the template to get two rectangles. Then they can use their imaginations, coloring and decorating the rectangles with markers, crayons and colored pencils.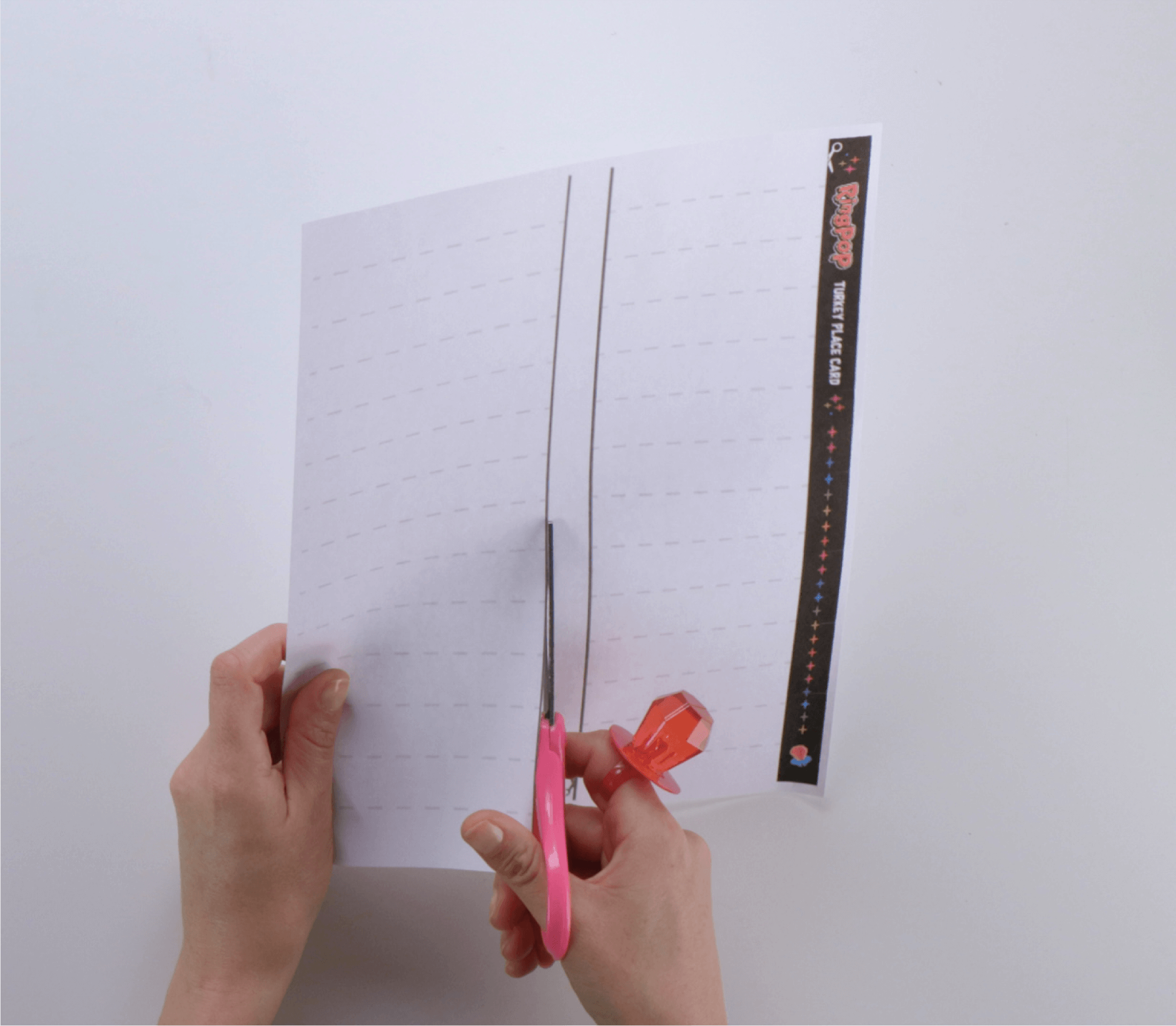 Step 3: When the two rectangles are colored, layer the thinner rectangle over the thicker rectangle, lining up the edges.
Step 4: Then fold the paper along the dotted lines like a fan, switching sides with each fold.
To make this a seating card, have your kids print a guests name with marker on the top fold.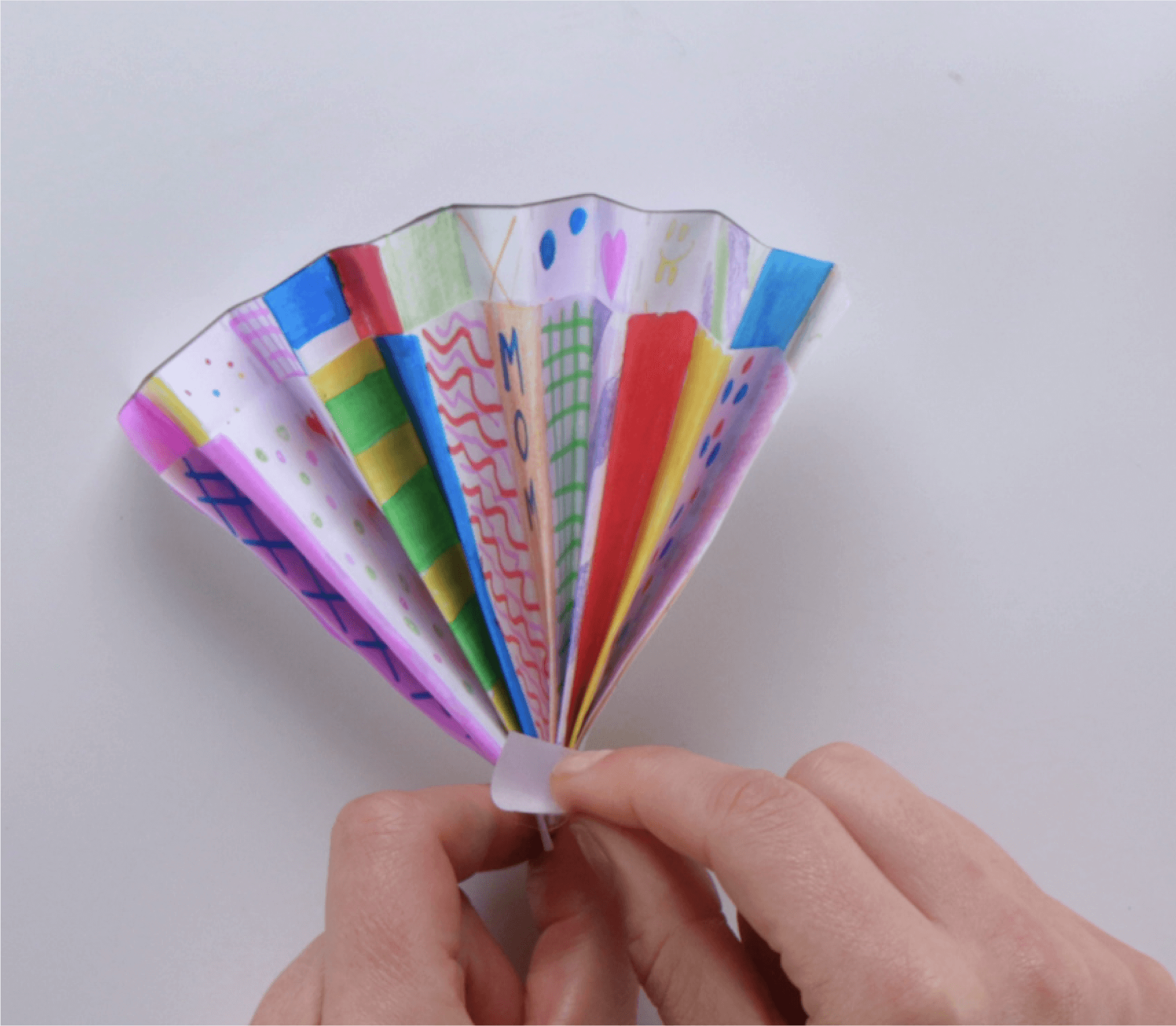 Step 5: Next, unwrap a Ring Pop. Stick a glue dot on the bottom of the fan.
Step 6: And then tuck the fan into the ring.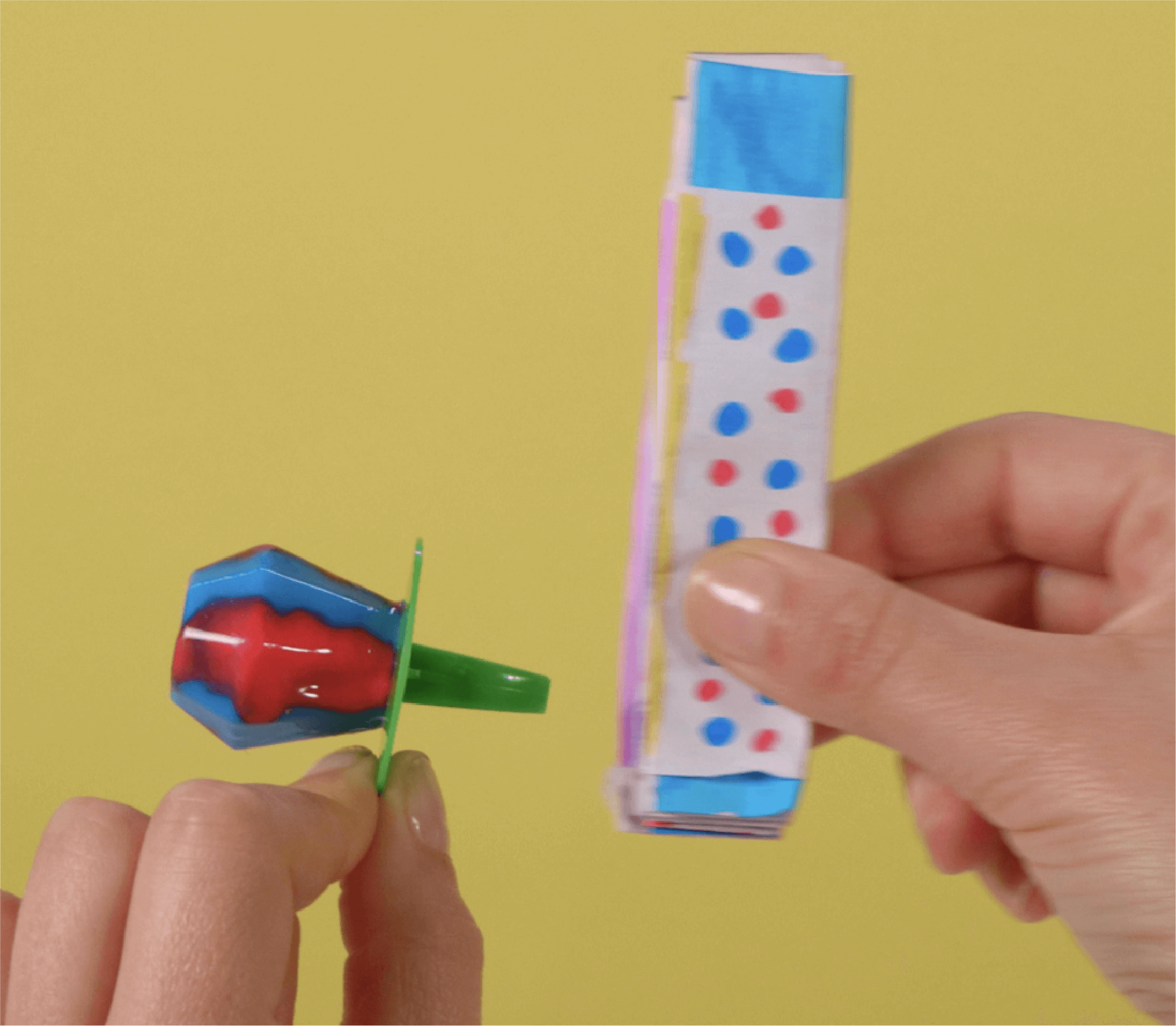 Step 7: Finally, fan out both ends of paper, to create your turkey tail! And that's how you make a Ring Pop Turkey Place Card!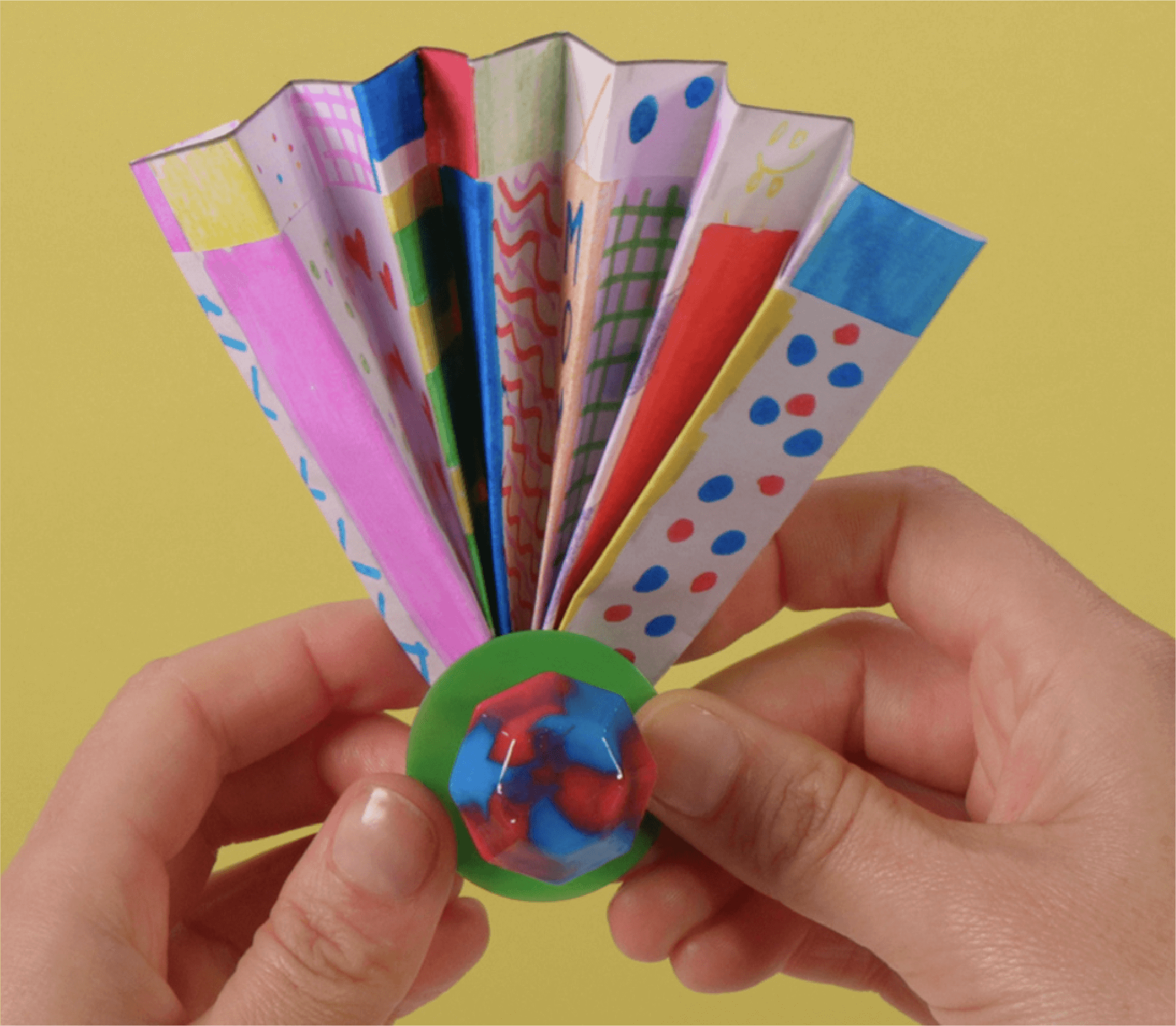 Ring Pop Turkey Napkin Ring
Step 1: To start, download and print our Turkey Napkin Ring Template here. We have included two designs, so your kids can pick whichever one they like!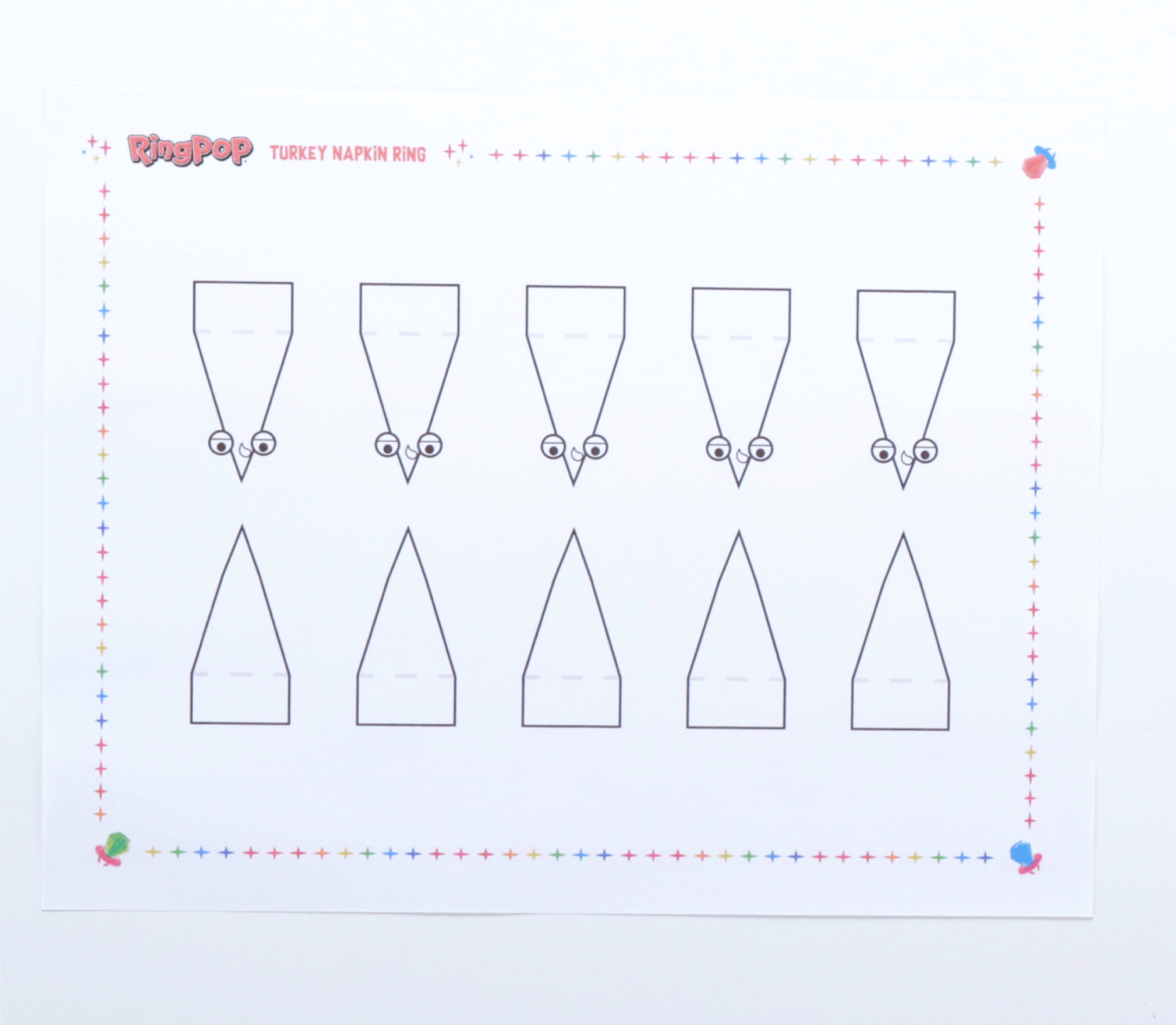 Step 2: After picking out their turkey face, kids can cut it out and color it.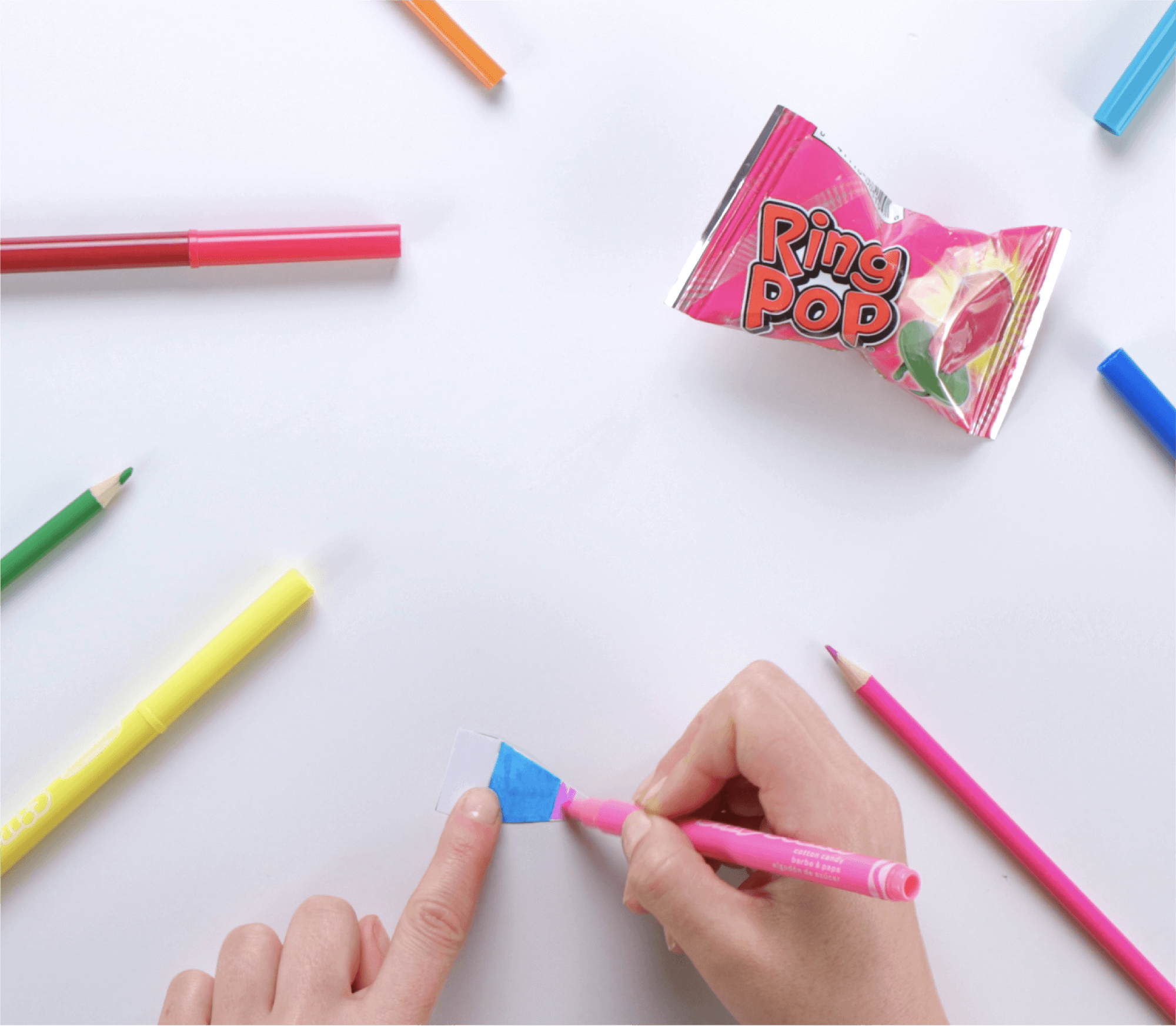 Step 3: Next unwrap a Ring Pop. Take the turkey face, fold along the dotted lines and connect the little folded edge to the underside of the disc with a glue dot to secure. And that's a Ring Pop Turkey Napkin Ring!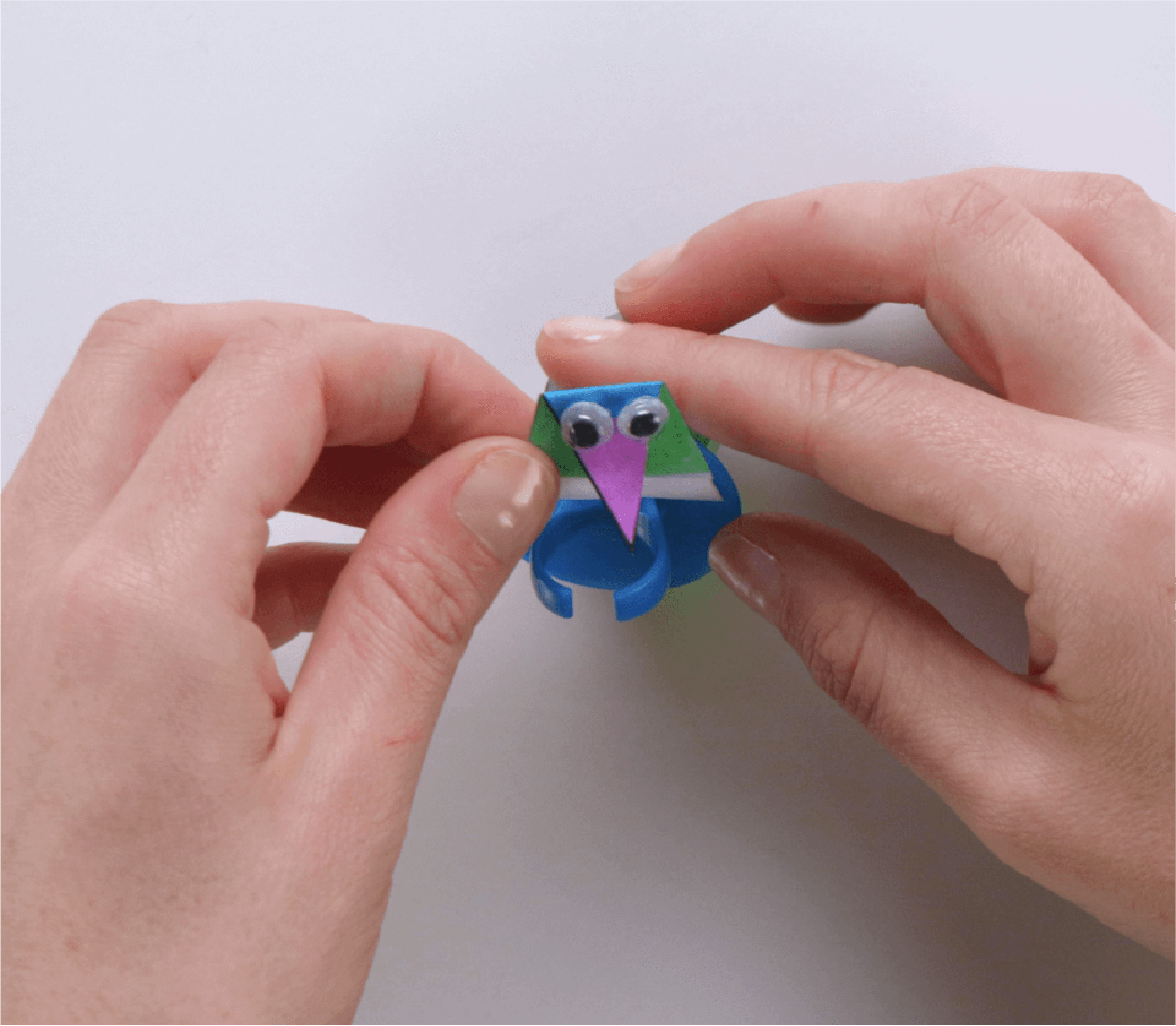 And please remember, while these Ring Pop Turkeys are super sweet, they're not for eating! Make sure your kids pop open a fresh one, so they can enjoy a Ring Pop while enjoying their Ring Pop Turkey eye candy!
With all the kids in the family adding their touch of sweetness to the table, we know Thanksgiving dinner is going to be great!
Share your Turkeys Table Decoration fun with Ring Pop® with #RingPopPartyStarters!